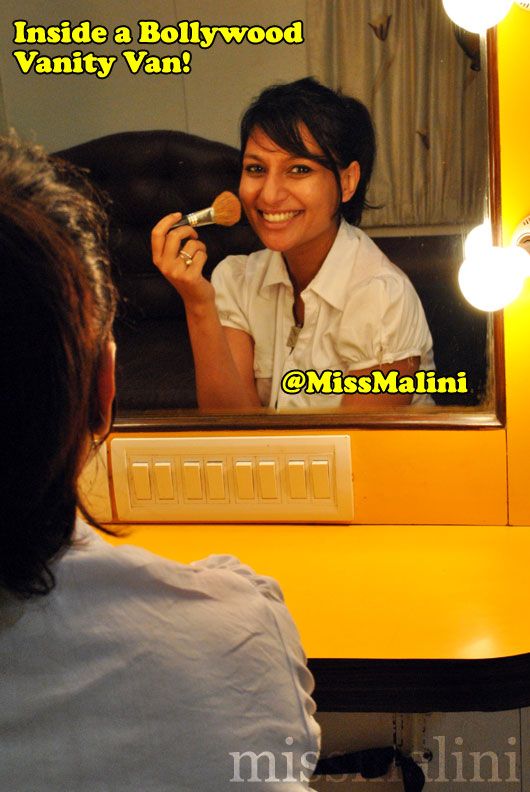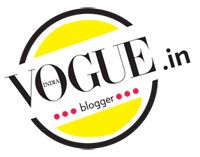 Recently, Team MissMalini headed off to do an interview with one of Bollywood's leading personalities, who was currently shooting. Since the shoot was not yet done, we spent our waiting time in a vanity van right next to this Bollywood star's.
And all we could think of was you guys and how we totally wanted to show you what it looked like inside, so of course we got a little shutter-happy and took a bunch of photos. Wanna see?
PS. any guesses who the Bollywood star is?! 😉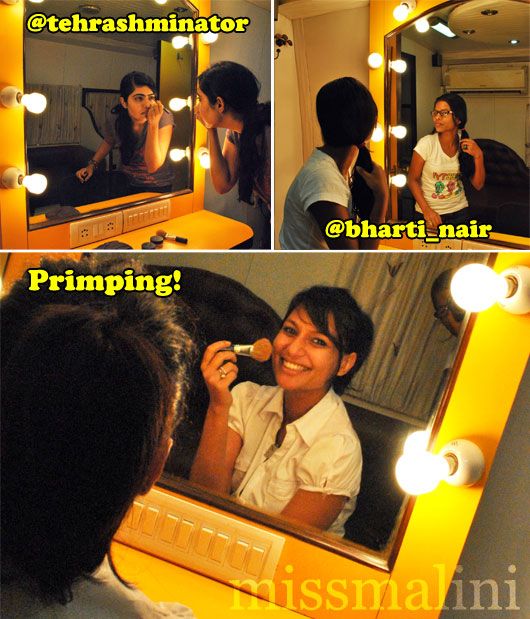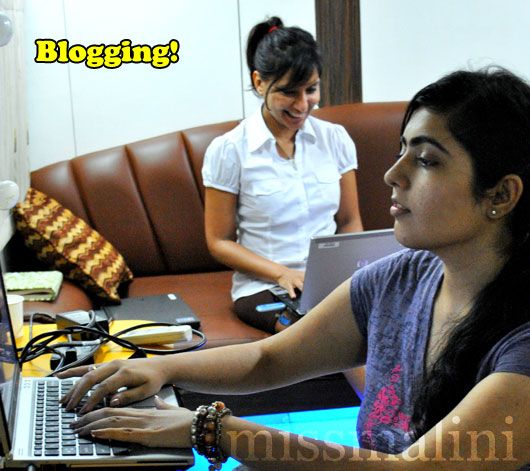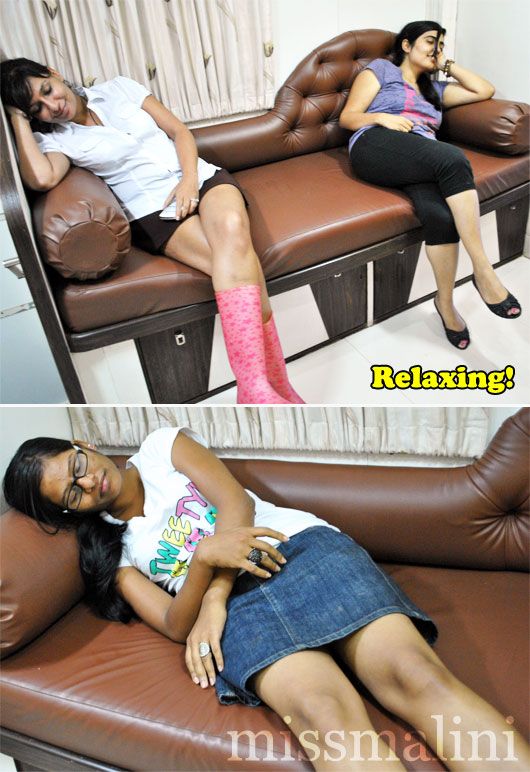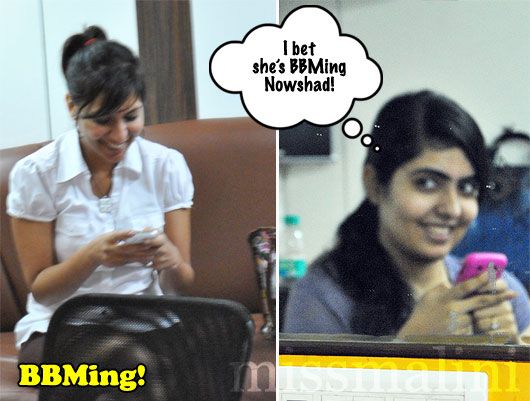 So those were our fun vanity van adventures. It wasn't even a huge vanity van, but it still had two sofas, two bathrooms, two vanity mirrors (man those lightbulbs can get hot), a TV, a music system, and of course several connections for laptops and other appliances. If that was our vanity van, gotta wonder what that star's van was like…
Till then, any guesses who we were interviewing? We'll release the full interview soon, but until then, we'll leave you with this picture of the shoot!