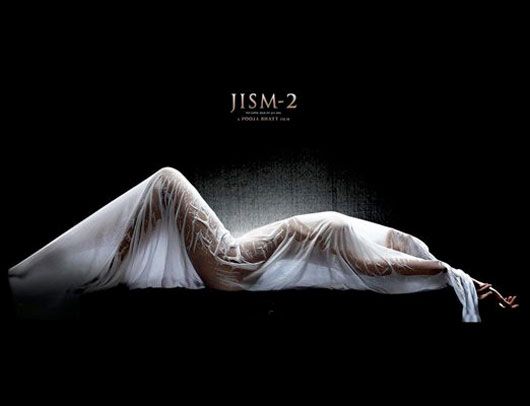 The Jism 2 posters have caused quite a bit of intrigue, mostly because the film stars Sunny Leone. However, as you might be able to tell, the girl under the sheet is not Sunny at all, but rather someone else! Any guesses who? (Hint: Ram Gopal Varma would approve.)
So the story goes that way before Pooja Bhatt had finalized Sunny Leone, news was doing the rounds of the film starring either Bipasha Basu or Mallika Sherawat. At that time, Pooja had decided to shoot for a teaser poster to get the ball rolling. She called photographer Joy Datta to ask him for options, and finally settled on Nathalia Kaur – the girl who later went on to do the item number in RGV's Department (and he was pretty crazy about her for a while there).
Interestingly, RGV was very keen on signing up Sunny for that very item number, but Pooja refused. Which is why he eventually picked Nathalia, thinking that he had made a huge discovery. Except, it's pretty apparent now that Pooja had made that discovery quite some time ago, but kept it (literally) under wraps!For more scoops like this sign up for your Daily Dose of Bollywood, Fashion & Lifestyle delivered directly to your inbox!
MissMalini's Daily Express: click here.