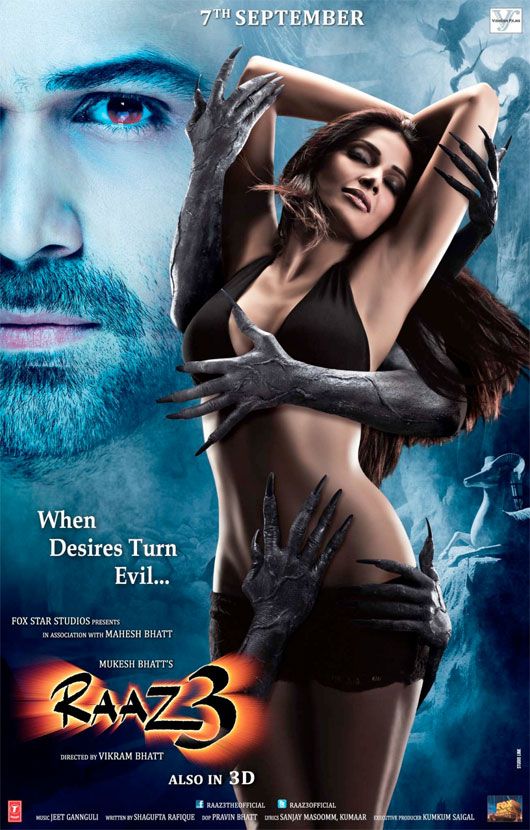 The trailer for the upcoming Bipasha Basu-Emraan Hashmi-Esha Gupta starrer Raaz 3 is now out. Bips plays the villain in this film, so check out the trailer and let us know what you think!
Synopsis:
The movie is set against the backdrop of the glitz, lights, glamour and back-stabbing cruelty of the entertainment world; a fading movie diva Shanaya (Bipasha Basu) turns to Black Magic to thwart an upstart young starlet Sanjana (Esha Gupta) on her way to usurp the position Shanaya once held. Sanjana ruthlessly turns against the girl, using her lover Aditya (Emraan Hashmi), a man who owes her his career, as a pawn. Things go awry when Aditya falls in love with the Sanjana despite himself and avows to protect her against the evil that is consuming all of them.
The film is out on September 7th. Is this one you're planning to catch in cinemas? It's releasing in 3D as well!
Sign up for your Daily Dose of Bollywood, Fashion & Lifestyle delivered directly to your inbox! MissMalini's Daily Express: click here.