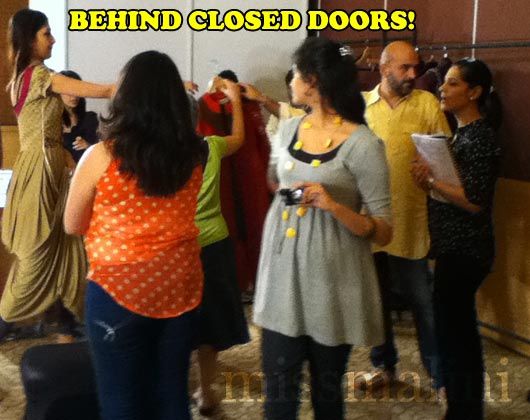 A look in what the Fitting at LFW are all about
To the world, Lakmé Fashion Week Winter/Festive starts on 3rd August, but the fittings have already begun. What's it all about? Find out right here! Day 3 of fittings ended yesterday, 2 more to go. So here's a little peep into what's going down, at the LFW winter/festive 2012 fittings behind closed doors…
Models have been put into 2 groups between Aki Narula and Gautam Kalra, the stylists. Helping them shape the looks is the hair/make-up genius of Clint Fernandes and Kapil Bhalla, assigned to designers to string it all together.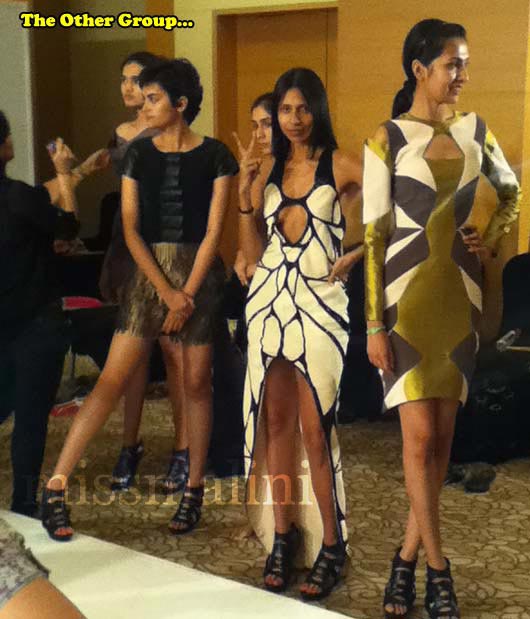 The stylists together with the show directors, Lubna Adams and Anu Ahuja plot and plan the look of each show. The Fitting sessions involves the assigned LFW team in styling the show and directing designers how to edit the collection to make a better impact on buyers and audiences.
So really… what is it all about?!!!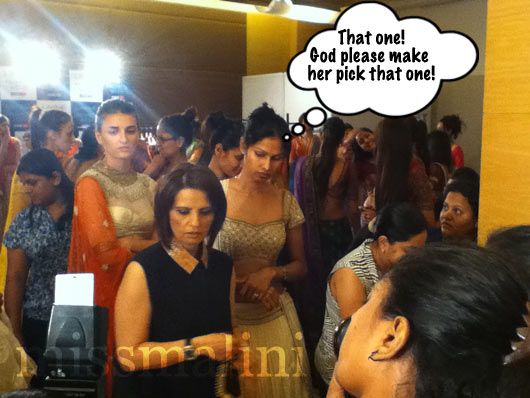 First the assigned models are given their garments, roughly on the basis of fit. Also what's taken into account is the strength of each garment. Stronger pieces start and close the show. Models are given the garments along with their accessories to try.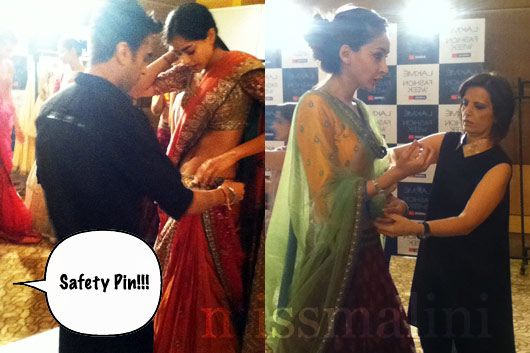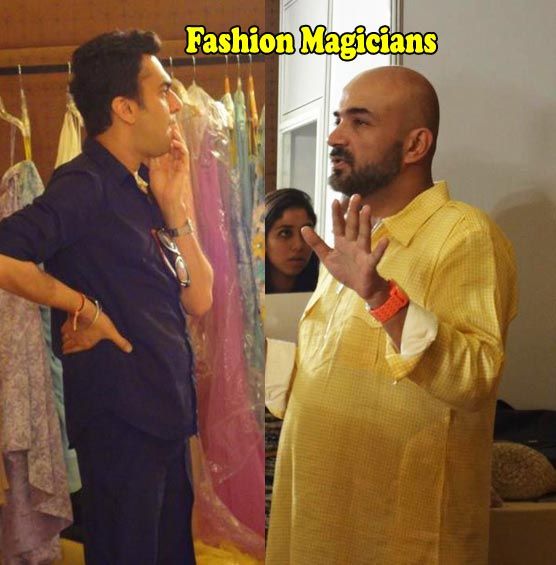 Then comes the part where Gautam or Aki (depending n the assigned stylist) helps the designer alter or edit the collections. Once all is in place the stylist takes over and maybe drapes or just puts the entire look together of the outfit in an interesting way. The two fashion gurus have their own way of working the whole process, but the overall run through of fittings, is the same.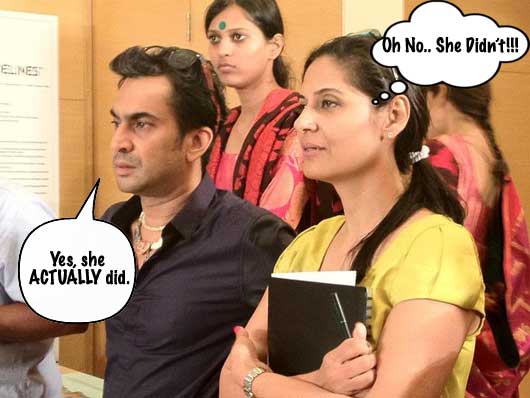 The show directors also have a say in it all, they take into account how much changing time the models should be given (during or between shows) and the flow of how it should all come together. Sometimes the show can have 2 or more designers, in that case the line-up and hair/make-up is agreed upon by both to have the show flow smooth and uninterrupted.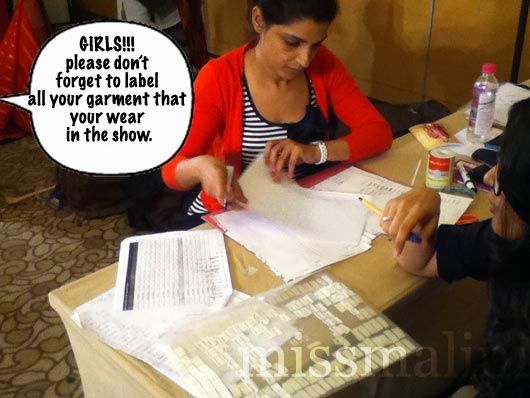 Once everything is finalized, each model has to have every garment labeled according to the number of changes. All the pictures of the models in their complete outfits are then put up on charts showing the line up in an ascending order of entries in the show.
All work and no play… no way!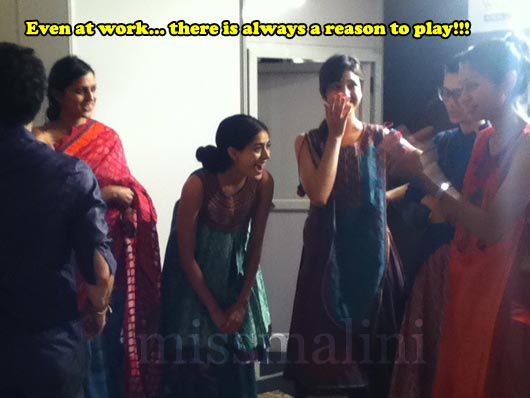 Though the job at hand is important and has no room for mistakes, the atmosphere is light and sometimes playful as the models always find a way to entertain themselves and others. How? Well stay tuned for Lakmé Fashion Week winter/festive 2012 – the models show you how it's all done!
PS. Also coming up is a fitting behind the scene and how models kill time video, just for you! Stay tuned 🙂 xoxo
For daily updates on all things Fashion Week sign up for your Daily Dose of Bollywood, Fashion & Lifestyle delivered directly to your inbox! MissMalini's Daily Express: click here.