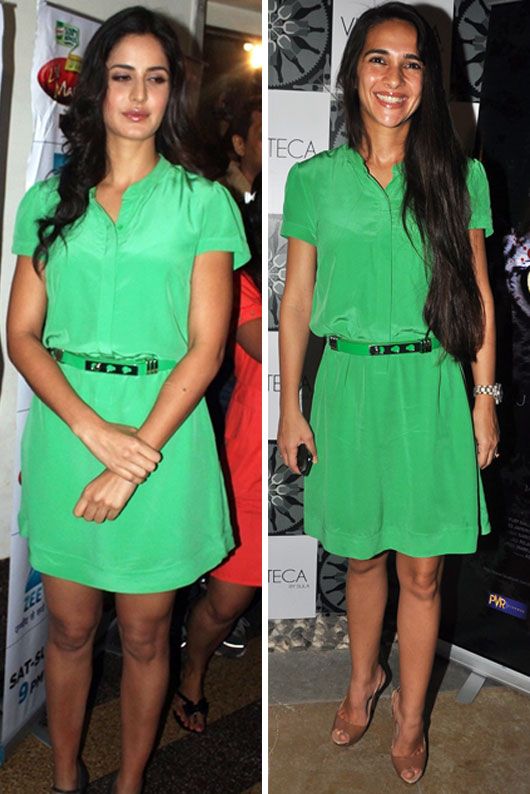 At a recent promotion for her soon-to-be-released film, Ek Tha Tiger, Katrina Kaif was seen wearing a green Bebe belted Trapeze shirt dress. Earlier in May, Tara Sharma-Saluja wore the same dress at a party hosted to celebrate the success of The Forest at Vinoteca By Sula. Who wore it better, what do you think?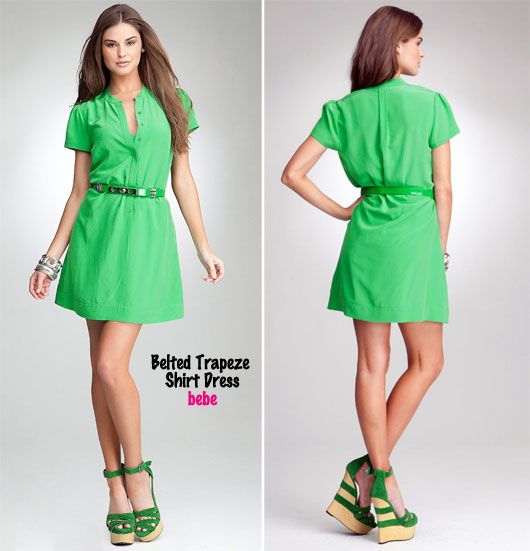 I personally prefer this dress on Tara although this is not the first time she has worn it. Check here! But I'm glad she wore better shoes this time around. I wish Katrina could give us variations at her public appearance, maybe wear something more edgy or neon? Tell us which is your favourite look in the comments below!
Psst! Sign up for your Daily Dose of Bollywood, Fashion & Lifestyle delivered directly to your inbox! MissMalini's Daily Express: click here.