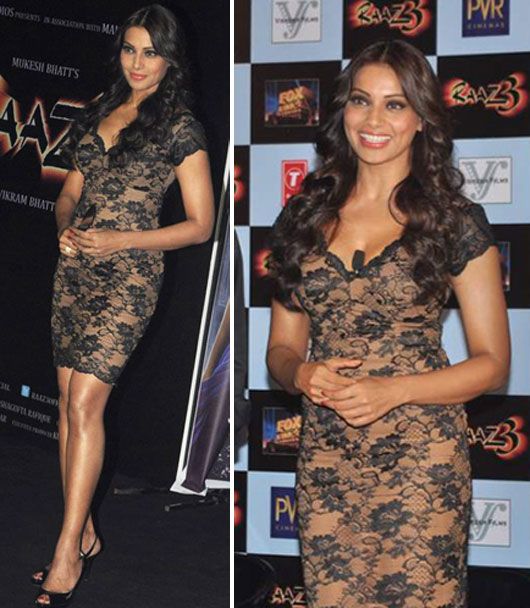 For the premiere of the Raaz-3 trailer, actress Bipasha Basu stepped out in a black-lace-over-nude-lining dress by designer Rocky S.
It brought to mind two other outings by her contemporaries, who wore similar dresses.
SONAKSHI SINHA: She's wearing a dress by Jatin Varma.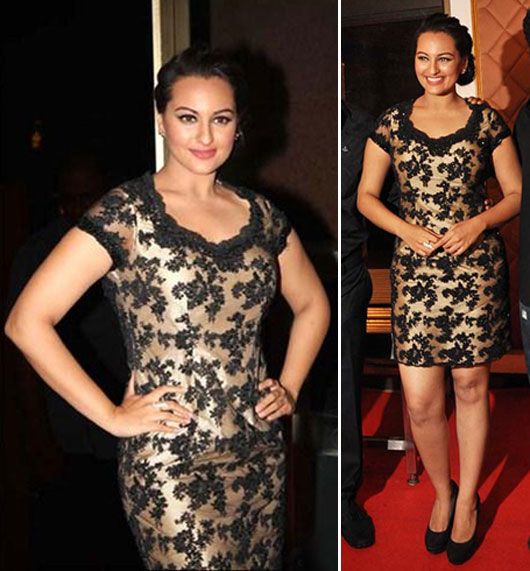 DEEPIKA PADUKONE: She's wearing a dress by Bebe.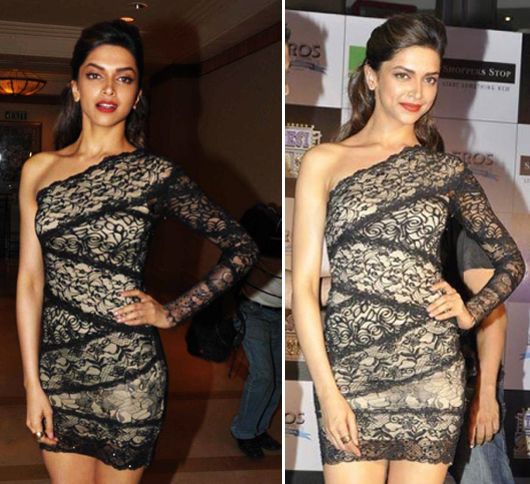 So who do you think carried off their black lace dress with panache and style? Tell us who your favourite is in the comments section below.
Psst! Sign up for your Daily Dose of Bollywood, Fashion & Lifestyle delivered directly to your inbox! MissMalini's Daily Express: click here.