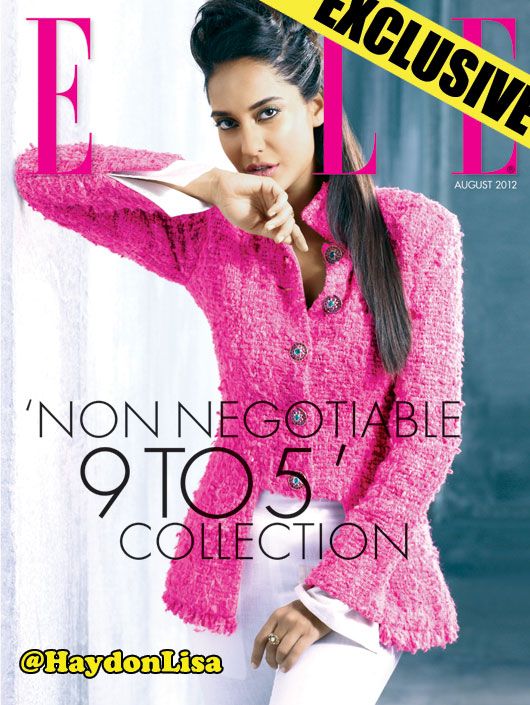 MissMalini: Lisa you're the Working Girl Special cover girl of ELLE! How was that experience?
Lisa Haydon: Elle magazine is like family. shooting with them never feels like work. They have been wildly supportive of all my endeavours and this is my 5th (gasp!:-)) cover with them. I love the fact they chose the Paris/bBmbay Chanel jacket for this one.
MM: What are the 3 things you love best in your working wardrobe?
LH: Many variations of leggings with tops to mix and match, Armani Jeans blazer – it can pass off as trendy or corporate and my gum boots-at the moment!
MM: 5 things every working girl needs?
LH: Hands free phone headset, iPhone, comfy shoes – I love ballet flats, big handbag – to fit everything from pocket umbrella to the novel being read.
MM: Tell us a style secret that's all your own…
LH: When in doubt, wear black.
In Vogue: Guest Blogger Lisa Haydon, Girl About Town, Cleaning Out My Closet
The Working Girl Special will be on stands this August!