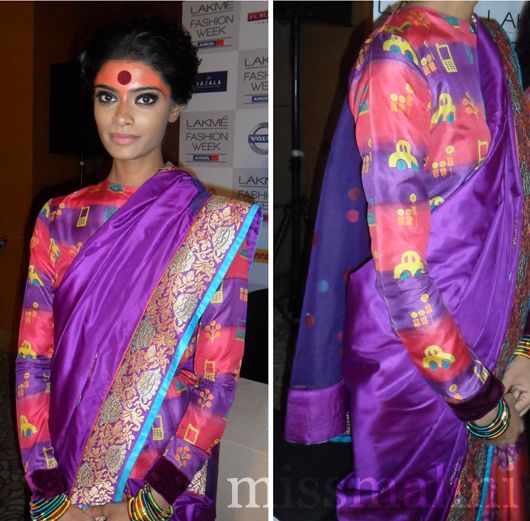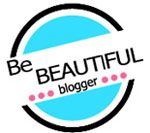 Undoubtedly, one of the most feel-happy, fantastically executed and vibrantly colourful collections I've seen at this season's Lakme Fashion Week is the Pop Patola collection by Deepika Govind. Paying tribute to the Patola from Patan, this collection was a celebration of Gujarat's popular textile and it showed through in the burst of colours one was treated to, on the ramp.

Combining single and double ikats with silks and satins, Deepika worked with a wide range of colours that ranged from shades of yellow, orange, magenta, aqua, violet and added stunning red to complete the story. Her silhouettes were western as the petal, bubble and balloon shapes made an appearance. Drapes were the highlight for dresses, layered skirts, peplum blouses, curved hem dresses, dhoti trousers, high waist wide trousers, diaphanous tunics and of course the saris.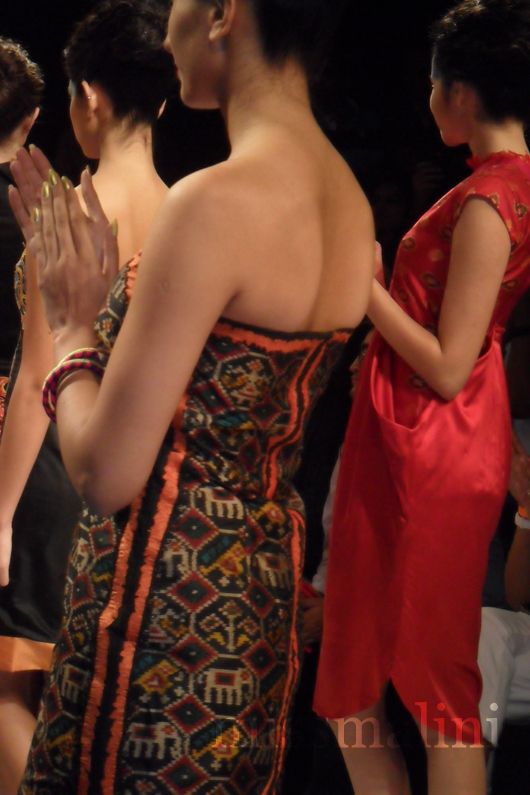 There was a hint of contradictions at times in the colours and fabrics but the ethnic weaves and western silhouettes came together seamlessly in perfect harmony.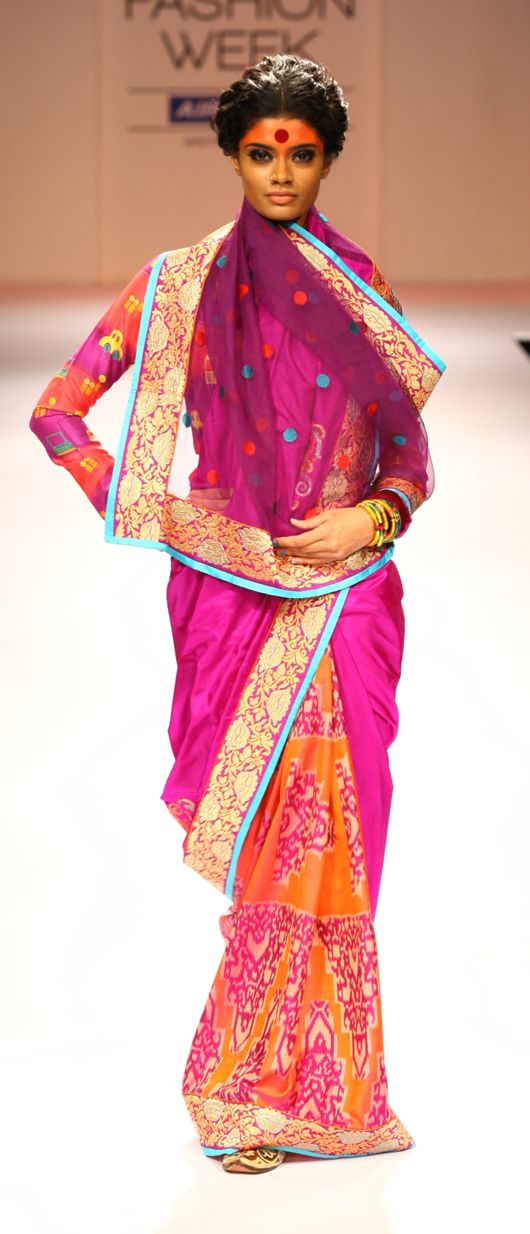 Fun motifs like cars, buses, fruits, flowers, planes and TV sets came to life on blouses, skirts and sari borders. The collection was a riot of colours, designs, patterns, detailing and embroidery on the ramp. Two toned fabric saris were the norm for Deepika as she brought in broad borders, embroidery and net with Patola and silk.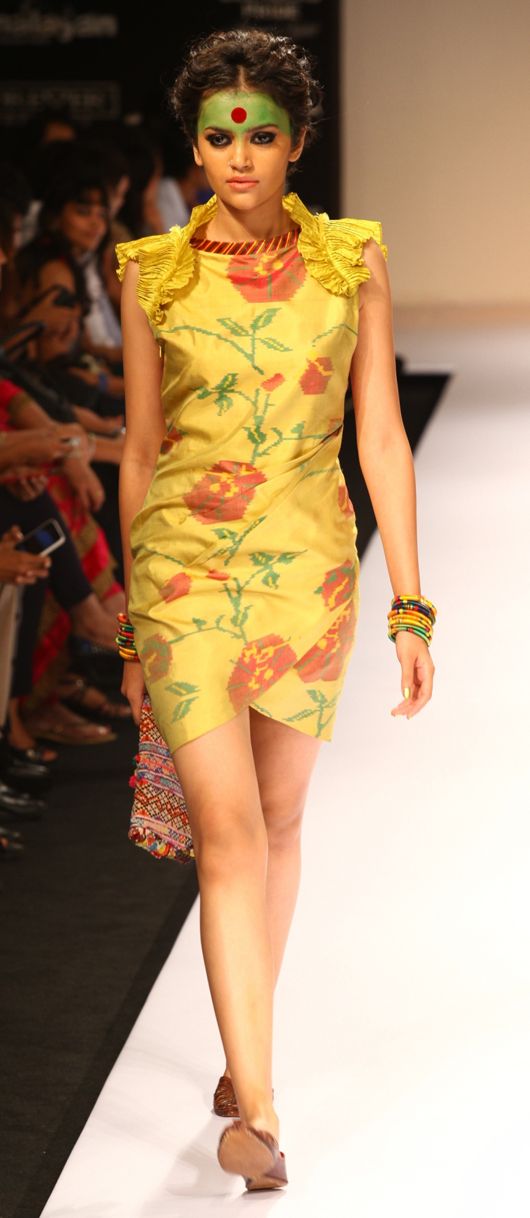 Cleverly engineering the fabrics for the saris and dresses she had the weaves running along sides, hemlines, front and back of the outfits. Appliqués of large flowers and touches of subtle embroidery highlighted the weaves. Keeping a firm hold on the silhouette, Deepika had short slim minis, U-shaped hemlines, long lean blouses with back tie-ups, kimono style satin covers and will power sheaths.
Fan shaped shoulder and neck detailing appeared for the cute dresses, while looped front and back hemlines added a swing to the lean shapes. Satin cowl and cutwork stand up collars for Patola minis added a trendy element to the garments. Two strategically placed peacocks on the front and back of a mini was a great feat of extreme weaving techniques.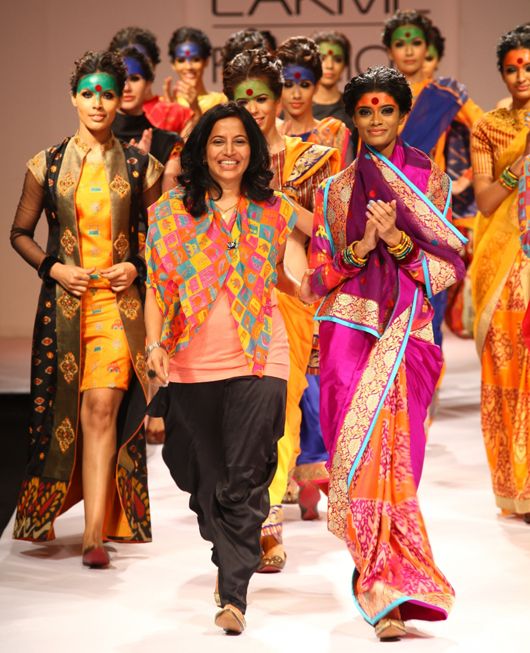 Sign up for your Daily Dose of Bollywood, Fashion & Lifestyle delivered directly to your inbox! MissMalini's Daily Express: click here.