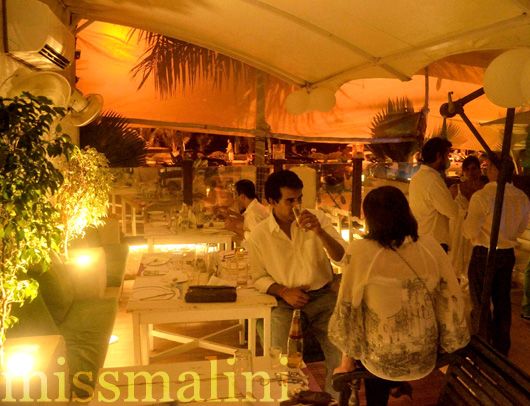 After our recent white party at Corniche, we decided to drop by the restaurant recently for a casual dinner with friends. Corniche is a cozy spot right next to Carter Road with an ambitious new multicuisine menu, and we decided to put it to the test.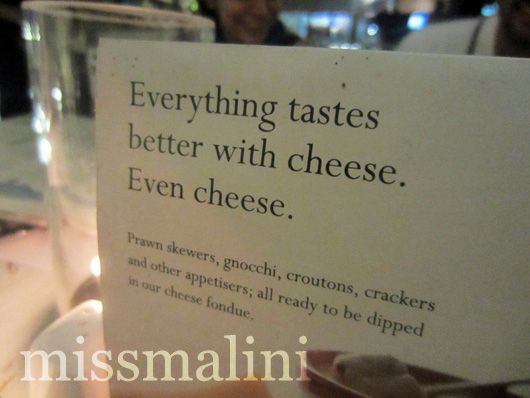 We found our appetizers to be the highlight of the meal. Our Greek Salad was fresh, with a pleasant vinaigrette that didn't overpower the crisp lettuce and other veggies. The Roastie with Spinach and Corn Augratin was an inventive mix of savoury spinach and corn sitting atop a crisp potato roesti, and something we could see ourselves easily sharing over Sunday brunch.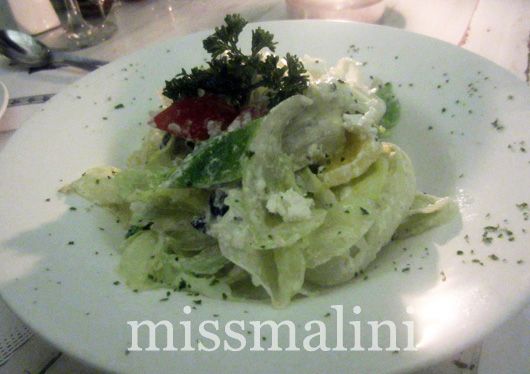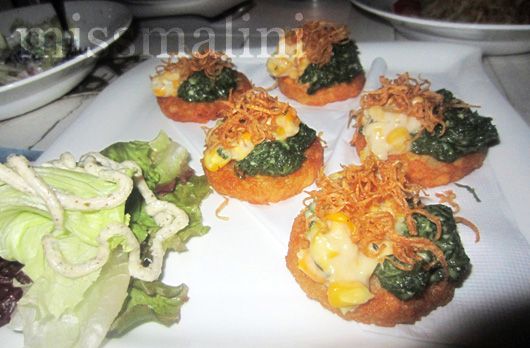 Also worth a try was the Tangerine Chicken – grilled strips of chicken breast tossed in a sweet and tangy citrus sauce. While the Somtam was not exactly authentic, we found the unusual addition of fennel seeds made for an interesting and enjoyable twist on the thai green papaya salad.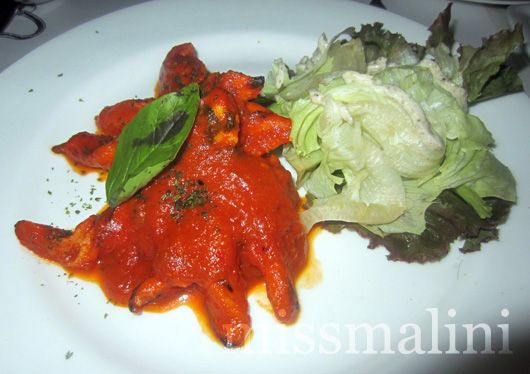 Our main courses were more hit and miss. Seafood Paella is always a tricky proposition, and Corniche's use of Indian long grained rice (basmati?) with an overly tomatoey base in its Paella Mediterraneo failed to recreate the complexity or flavours achieved by the proper slow-cooking of  authemtic ingredients. The Mille Feuille of Rosemary Lamb, meanwhile, proved to be equally challenging with the various flavours blending into one unremarkable dish. The surprising standout, however, was the Tenderloin Steak with Brandy and Peppercorn Sauce. The steak had a nice smoky char, while the hint or rosemary added a subtle complexity to the well executed pepper sauce.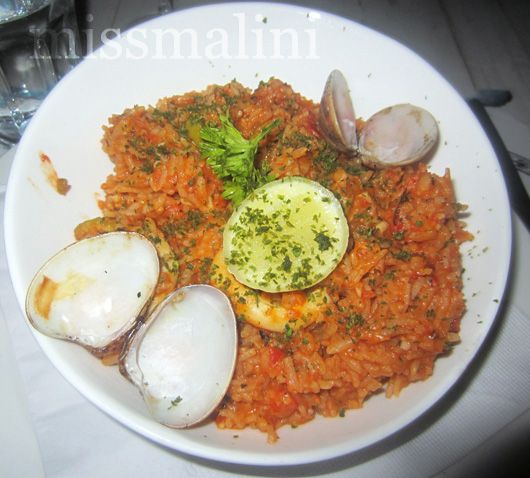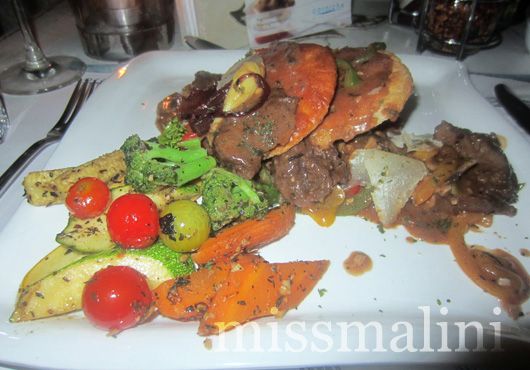 Capping off the meal, we dug into a selection of indulgent desserts sure to satisfy even the most demanding sweet tooth. The Chocolate and Hazelnut Mousse was rich and dense, while the Chocolate Suicide couldn't be more appropriately named. On the less sweet side was the Apple Pie with Ice-Cream (sizzling), pairing two desserts that seem to be made for each other.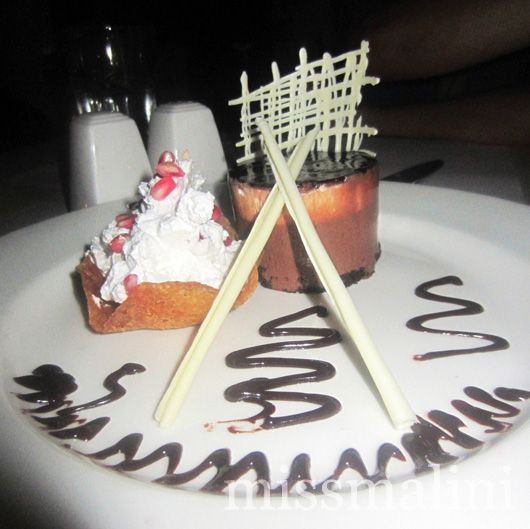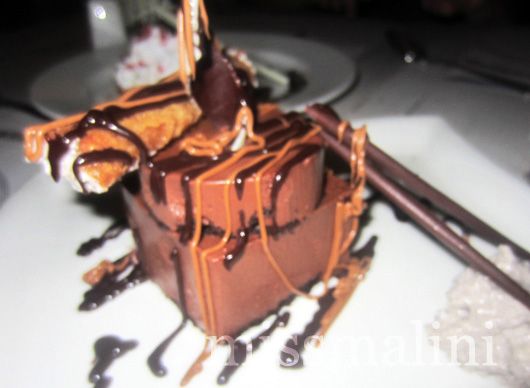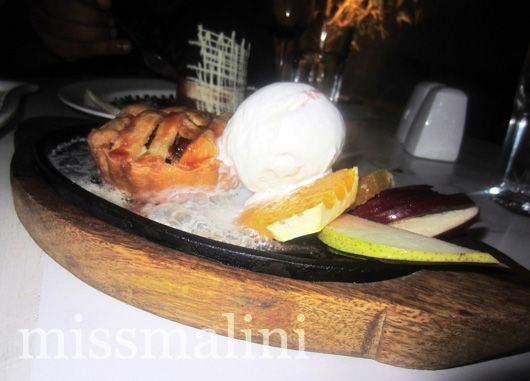 Corniche may not get everything right, but it's a cute spot with a touch of the Mediterranean nestled on a busy street otherwise lacking in proper sit-down options. We'd recommend going early for a relaxed pre-dinner drink to soak in the evening sea-breeze. For those looking to eat, stick to safer, reliable menu offerings before jumping into the satisfying dessert menu.
Details
Corniche Restaurant
B 15, Gagangiri Society
Near Cafe Coffee Day
Carter Road, Khar, Mumbai – 400052
Tel: +(91)-(22)-26460147, 26006300