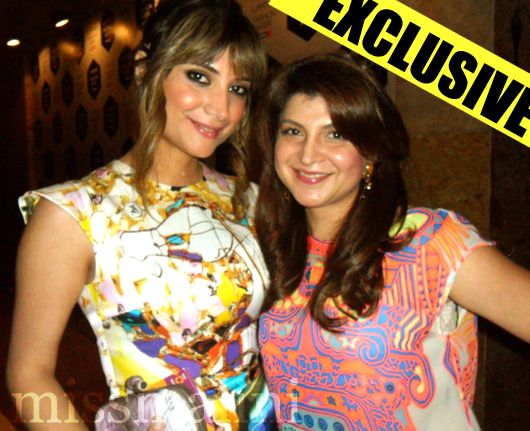 The Poonawalla ladies are undoubtedly among the best dressed women on the society scene in Mumbai. Delna Poonawalla is herself, a designer and it comes as no surprise that she's always impeccably turned-out. As for her sister-in-law Michelle Poonawalla and her cousin-in-law, Natasha Poonawalla, they always manage to turn heads at a society soiree.
We bumped into Delna and Michelle (who wore a lovely dress by Mary Katrantzou) at Lakme Fashion Week and saw Delna holding a pretty intriguing shawl, "To keep me warm in case it gets too cold in the main show area," she tells us with a smile.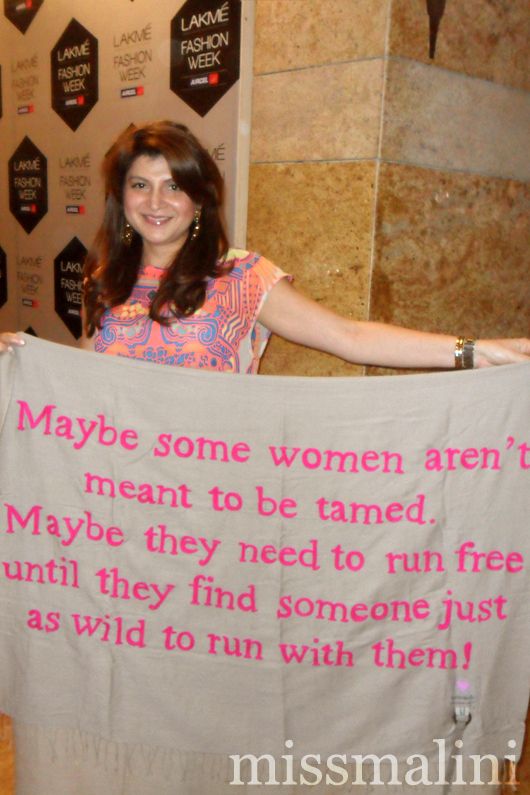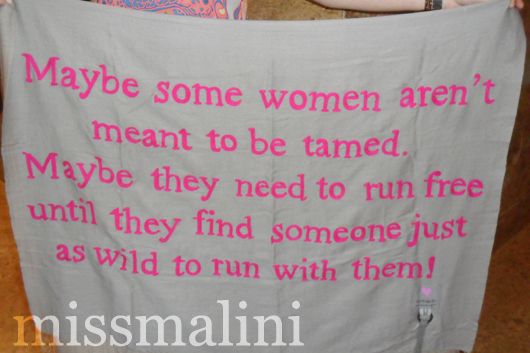 Says Delna, "I picked this up at Le Mil in Mumbai. It's a shawl by Karienbelle and it's from the Wild and Wonderful collection."
Wouldn't you just love to own one of these?