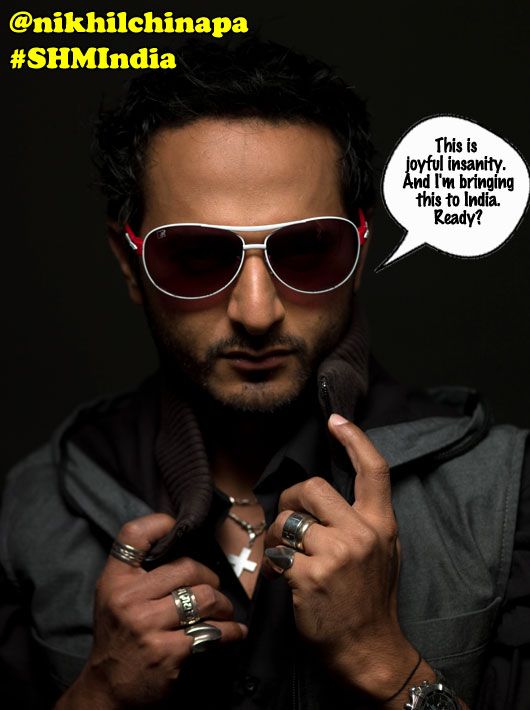 Yeah! You heard right! EDM band Swedish House Mafia, who have created worldwide history, are considering stopping by in India on their final world tour and Nikhil Chinapa is "hoping to draw Swedish House Mafia fans from all across the region as this epic farewell act is a once-in-a-lifetime opportunity for fans to see them in India."
Swedish House Mafia consists of three house DJs and producers, Axwell, Steve Angello, and Sebastian Ingrosso. Unfortunately, the band broke a million hearts when they announced their dissolution and that this tour would be their last together as 'Swedish House Mafia'. They said, "Axwell has been telling us for years to visit India.  We've been watching from afar and he has already played and says it is one of the most vibrant scenes in the world."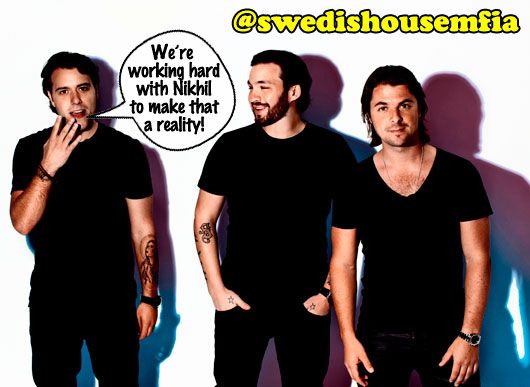 I think this is a huge step-up for India to have emerged as the "it" destination for international music. Props to Nikhil Chinapa, Hermit Sethi and Pearl, the three directors at Submerge, who are looking to serve as a platform to connect electronic dance music (EDM) fans with their music idols. Over the years, they've been instrumental in bringing down to India Armin Van Buuren, Axwell, Fatboy Slim, Above & Beyond, Gareth Emery, Markus Schulz, Mark Knight, Sander Van Doorn, Sultan & Ned Shepard, Norman Doray and many more.
Here's hoping music buffs in India get a lifetime opportunity to witness the band in their full glory at least once on home ground. Nikhil Chinapa, are you listening!
For more updates follow Nikhil Chinapa on Twitter @nikhilchinapa and try to convince him to bring @swedishousemfia to your city! Use #SHMIndia.