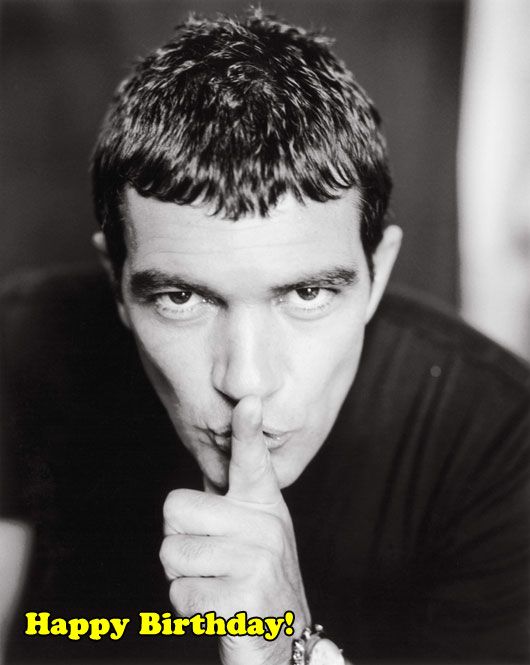 He's the hot blooded latino that set pulses racing in the '80s and '90s. Anything uttered from his lips in that sexy accent made women weak in the knees. Very few could resist his charm; Madonna tried in vain to seduce him but failed. He's been in the news recently about his marriage to Melanie  Griffith being on the rocks owing to his closennes with Mallika Sherawat. The actor celebrates his 51st birthday today, and I've rounded up his top movies!
1) Original Sin
This has got to be the sexiest movie he has ever made, with the very sultry Angelina Jolie as his co-star. He plays a scorned lover that goes to all lengths to get his mail-order wife back (played by Jolie.)
2) The Mask of Zorro
This movie really catapulted him into Hollywood stardom, playing the masked hero Zorro alongside a very young Catherine Zeta Jones.
3) Desperado
Banderas plays the gun-slinging mariachi who seeks revenge on the drug lord who killed his lover. This action flick is great to watch on a Saturday night in!
4) Shrek 2
Ok not a movie where he's the main character, but I have to make a mention since I love Shrek. Banderas voices the character of the swashbuckling Puss in Boots. The character was such a big hit with the masses that he even got his own spin off!
5) Philadelphia
This is a great touching movie; and though Banderas has a minor role, playing Tom Hanks' gay lover in the film, when Hollywood wasn't that open to same sex issues was a risky move on his part.
Anything I missed?