Meghana Rao the co-founder of Aniika (www.aniika.com), a new online marketplace for US consumers that showcases limited-edition jewelry, accessories and home decor from emerging Indian designers. She can be contacted at meghana@aniika.com.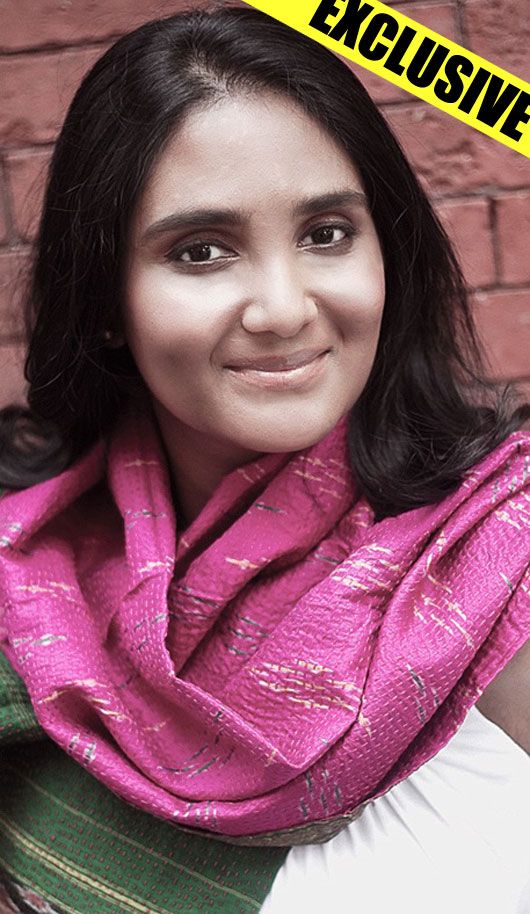 My two favorite things in life— besides my family and Aniika— are Bollywood and Indian design. We all love established Indian designers. Who doesn't want to wear or carry a creation from Ritu Kumar or Manish Malhotra? Yet, I strongly think a new generation of creative, emerging Indian designers deserve your attention, too.
So, I'd like to turn your attention to a new generation of immensely talent designers from India by pairing ten of my favorite, gorgeous Indian actresses with a piece of stunning jewelry from a new Indian designer! I think if these stars saw the work of these talented designers, they'd love each piece as much as I do. Of course, my picks are some of my personal favorites, too, and I'd love to hear what you think of each pick, so please leave your opinion in the comments.
1. Nandita Das.
This handcrafted necklace of bright green tourmaline and silver would look beautiful on Nandita. Green is a color that exudes harmony, health, and nature, perfect for such a gifted, philanthropic actress.
Find it online on www.rangaccessories.aniika.com
2. Rani Mukherjee.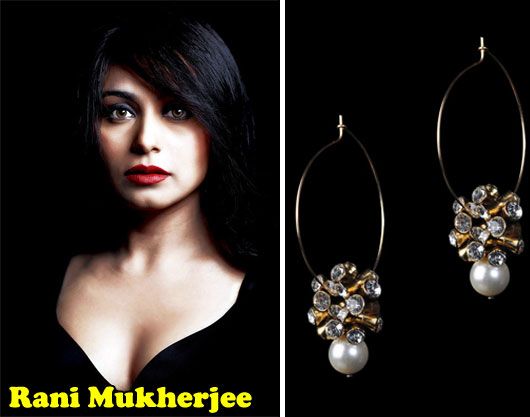 These three inch hoop earrings— gold-plated with Swarovski crystals and faux-pearl— are perfect for Rani's vivacious, bubbly style.
Find it online on www.divyachugh.aniika.com
3. Shabana Azmi.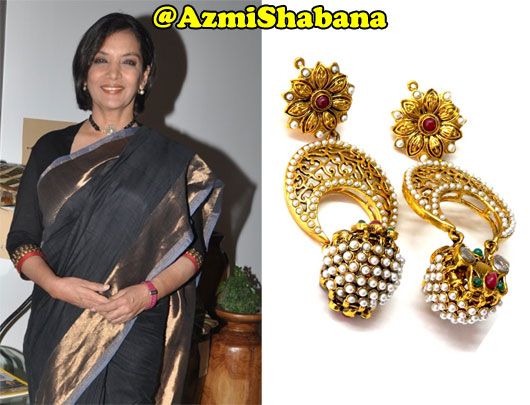 These elegant discs of carved gold are an inspired, contemporary take on traditional Rajwada jewelry. With Shabana's love of indigenous Indian crafts, these would be perfect, new twist.
4. Kirron Kher.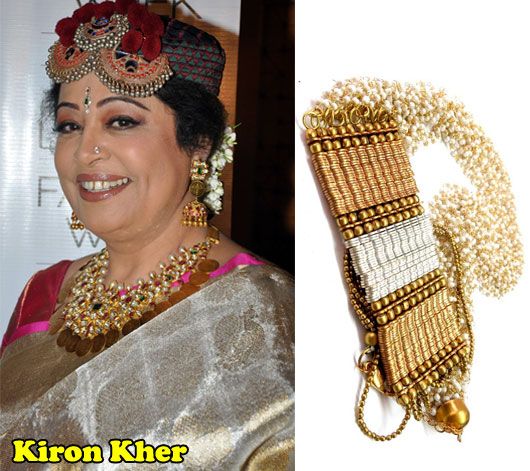 Known for her traditional style, I think this necklace— gold-plated, with faux-pearls, and slightly asymmetrical— would be a subtle twist on her enduring style and a perfect addition to her jewelry box.
Find it online on www.divyachugh.aniika.com
5. Chitrangada Singh.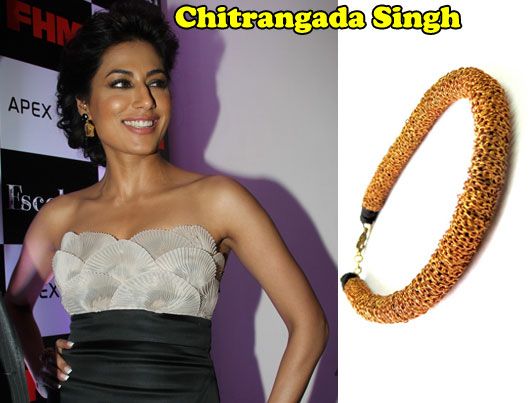 Chitrangada's said she loves fashion from the 70's, and I think this thicker necklace of thin, hand-wrapped chains would be a fun, updated twist. It goes without saying it would look gorgeous on her…!
Find it online on www.pallavibhartia.aniika.com
6. Preity Zinta.
Matte gold and bright orange colored chalcedony heart briollettes perfectly compliment her youthful, vibrant personality.
7. Sushmita Sen.
This is a statement piece, and I think no one could carry this larger than life turquoise and coral bracelet better than Ms. Sen!
Find it online on www.shibori.aniika.com
8. Deepika Padukone.
This unique silver bead neckpiece needs to be worn by an ultra-glamorous woman, and Deepika fits that bill to perfection.
Find it online on www.hauteem.aniika.com
9. Sonam Kapoor.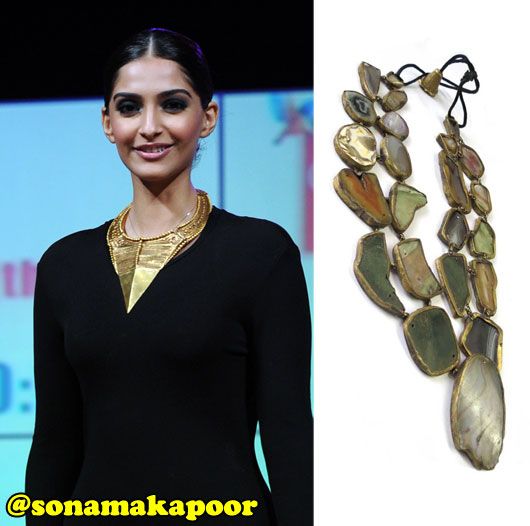 This beauty and fashion icon is the perfect match for this exclusive, one-of-a-kind necklace.
10. Kajol.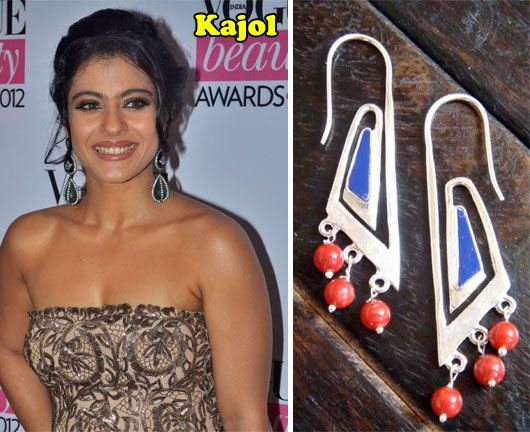 These stunning and sleek earrings are one of my favorite Lapis Lazuli pieces, and I think they'd suit my favorite actress to perfection.
Find it online on www.rreveriejewellery.aniika.com
Special thanks to MissMalini for giving me this opportunity! So those are my picks! What do you think? Don't forget to leave a comment…!