Hi guys! I hope you've been reading my previous blogs to catch up with everything because there's loads more to come! I was contemplating whether to do a big 4th or 5th birthday for my little rockstar Arman…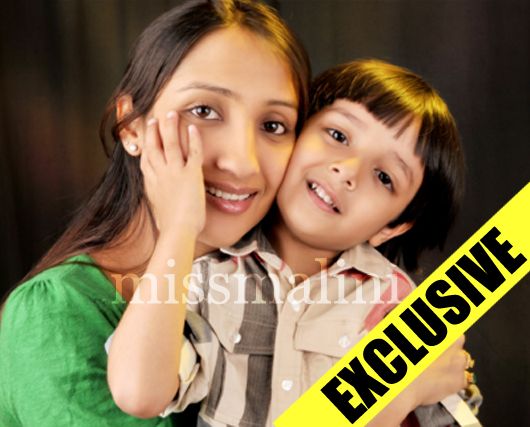 I asked a lot of my friends and they said they enjoyed the 4th more than the 5th because they'd be all grown up and choosing their own friends…
So I woke up  at the last moment (10 days before his birthday!) and decided to make it BIG! It was quite a task… I sat down to make the guest list and realised how many mothers I knew! It was amazing, I had kids, friends and families of all ages… right from 6 months to 60 yrs!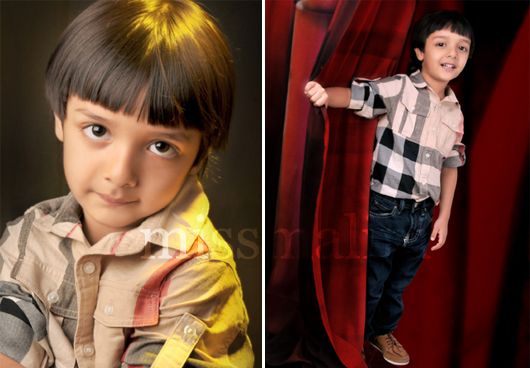 AND I had invited about 80 kids! Despite the rains I had 95% attendance, it was great having soo many kids under one roof! It was a lot of work but I don't know how the time flew by.
First, I had to decide on a theme and asked Arman what he wanted to do for his birthday, he said "Mamma, I'd like to go to Dholakpur." You must have heard of this cartoon character called "Chotta Bheem" well he lives in a little village called Dholakpur. So I called a birthday party planner – Rose from Party Pixie she does some fab birthday parties, check out my easter party blog.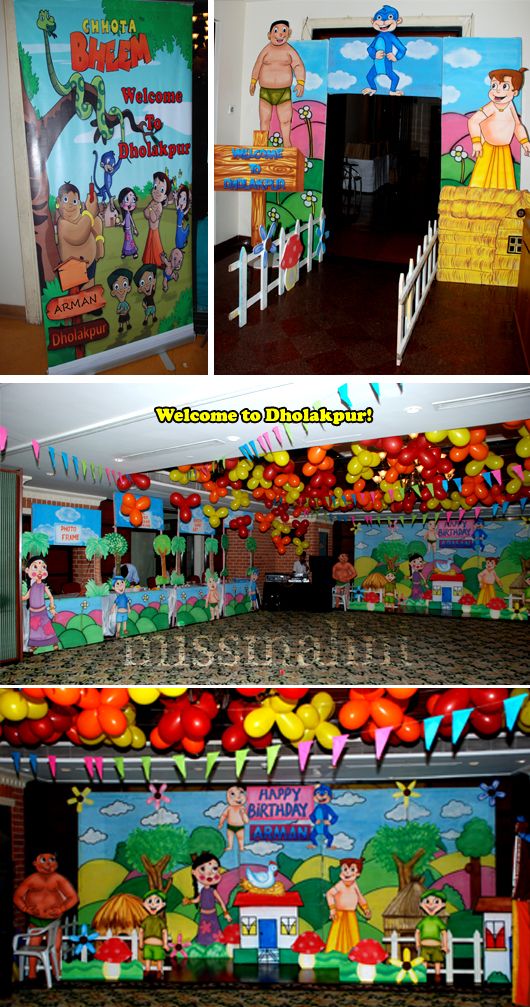 She gave me a whole lot of options of what I could do with the Chotta Bheem theme. And boy, were we on a roll I had to decide a venue, the cake, games, return gifts, decor… so many things!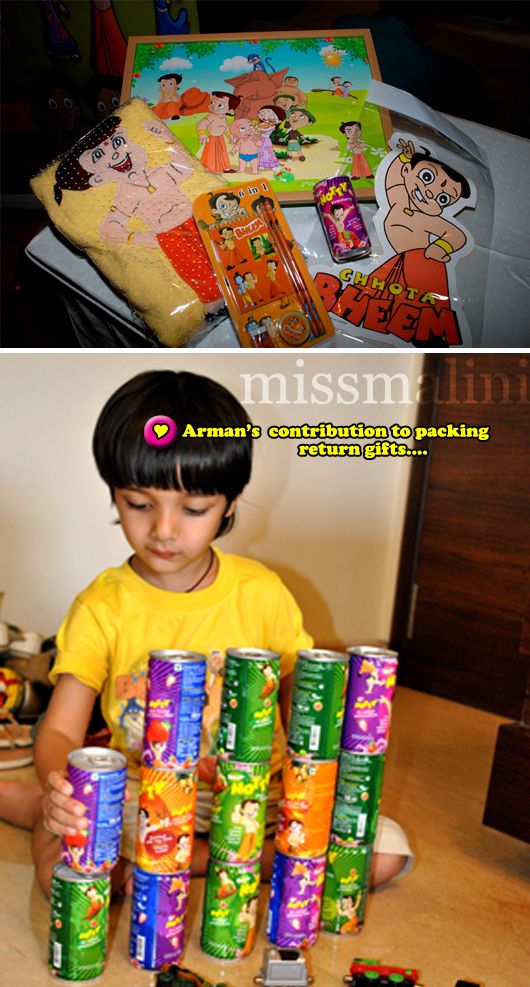 And the enthu-cutlet that I am, I like to go over board and max out my capacity. For return gifts I decided I would personalise every child's gift with their names on it!  I decided to give all the kids lap trays, something practical they could use on a daily basis to eat, colour, study and something I thought would be perfect for all ages. Sticking to the theme, I made a gift hamper of the lap tray, chotta bheem stickers, chotta bheem juice and a chotta bheem pencil kit. Even his cake had all the characters from the cartoon and all the kids wiped the cake out in no time.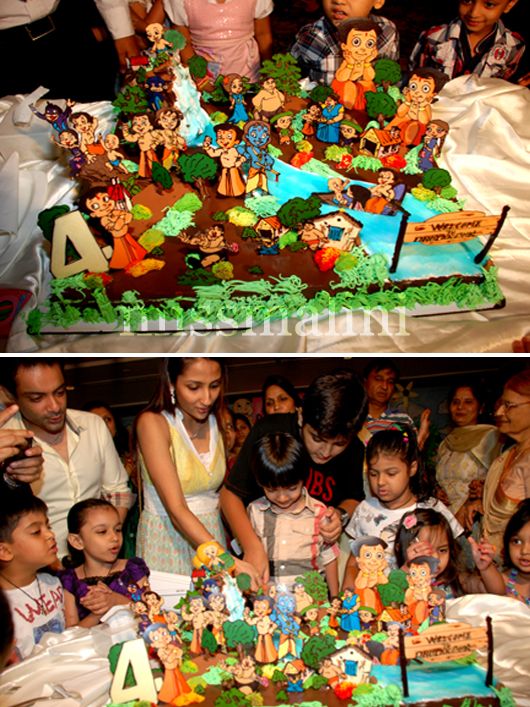 Almost every kid that entered the venue felt like their dream had come true… they were in "Dholakpur" and it had game stalls, activities, a play area, balloon makers, face painters and a puppet show!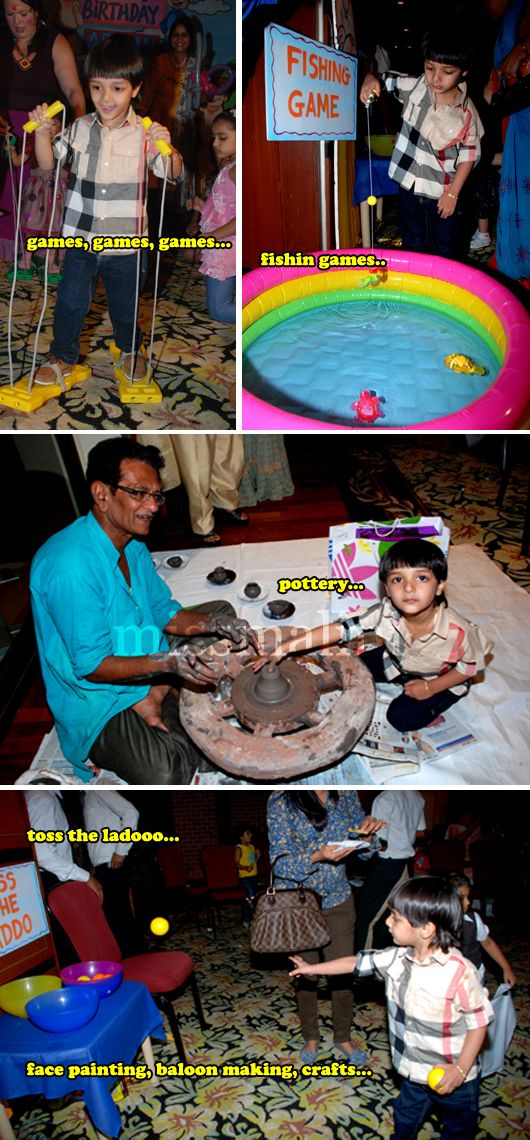 Arman every now and again keeps telling me "mamma, I'm 4 yrs old, aur aap mere birthday pe mujhe Dholakpur leke gaye the na?" (*and you took me to Dholakpur right?)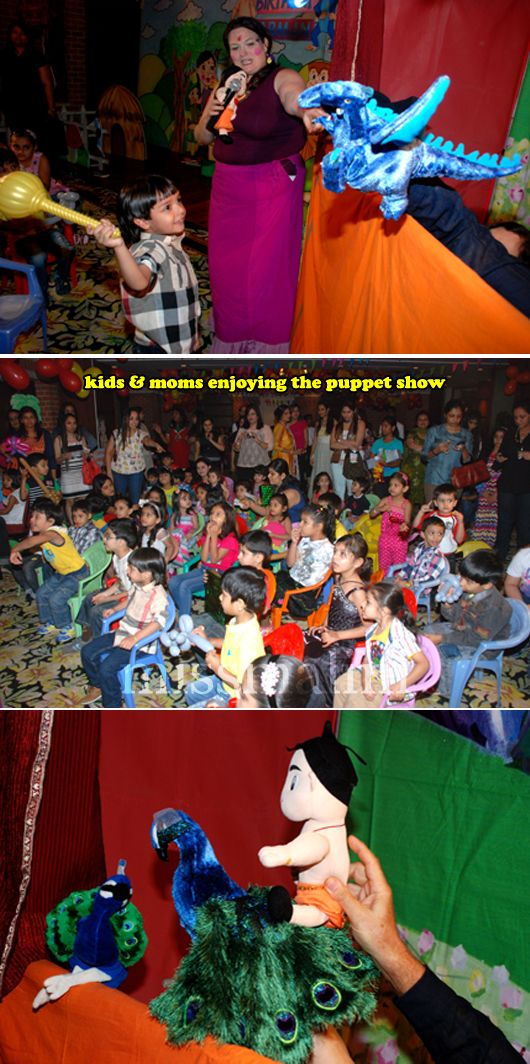 the expression on his face was priceless when he met Chotta Bheem… his dream come true.. they fought with artificial swords and Arman beat him! Arman said "you need to eat more laddoos Chotta Bheem because I'm stronger than you."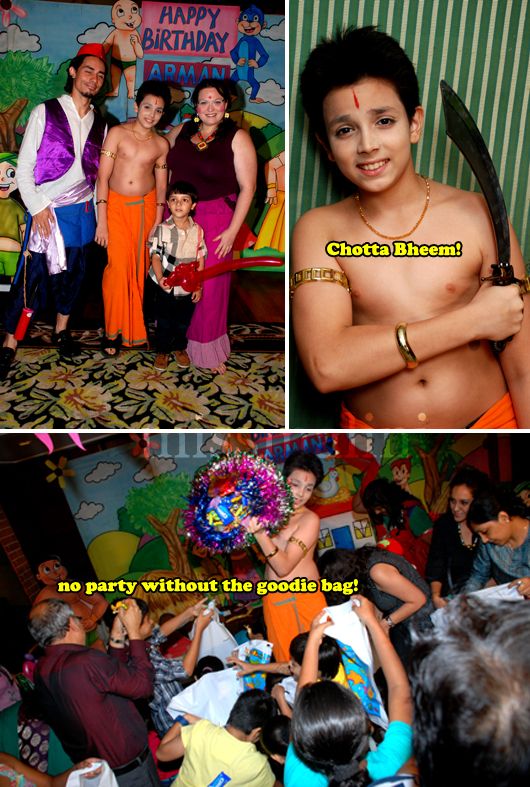 As the evening went on, the games went crazier and the best of the evening was the puppet show… all the kids were super charged and happy! All the kids left Dholakpur on a happy note…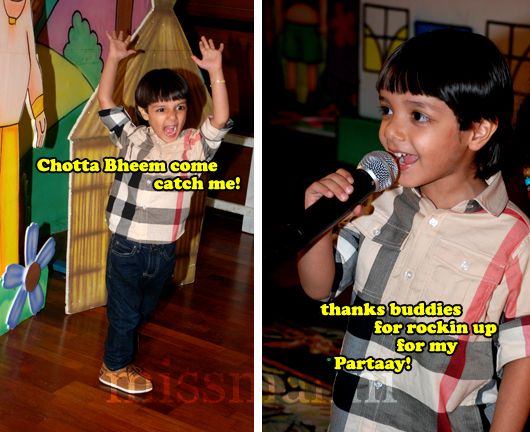 and Arman was super excited to seee all his gifts! Best. Birthday. Ever!