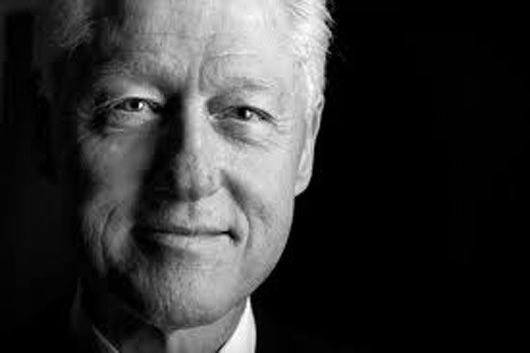 Today marks the 66th birthday of former U.S. President Bill Clinton. His presidency is remembered as one with many successes, and its fair share of scandals. In 1992, when he was first elected, he rode a wave of excitement from a newly invigorated 'New Democratic' party. Before running for President he was a successful Governor from the state of Arkansas. In fact, in 1978 he was the youngest Governor in the country at the age of 32. Let's take a look back at some of his most memorable moments, including his widely praised visit to India.
Early Leadership
Bill Clinton was relatable to so many people because he came from very humble origins. His family didn't have much money, and he worked hard to receive a scholarship to Georgetown University. Here is his first known campaign poster when he ran for student government in 1967 (he lost the election though).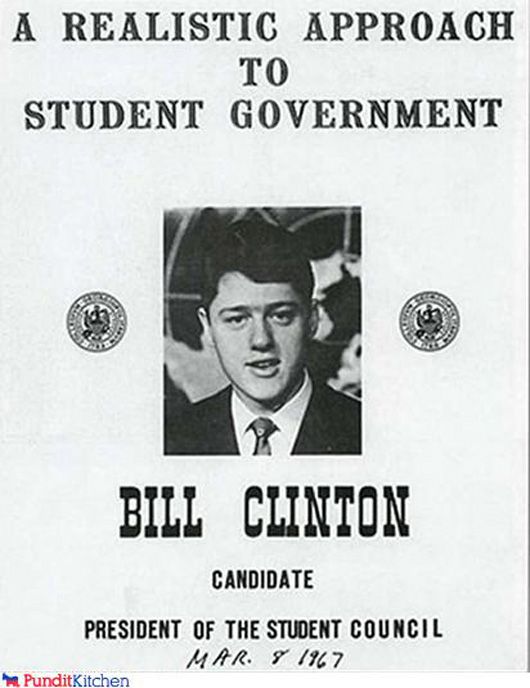 After graduating he spent some time studying at Oxford in England before going on to earn a law degree from Yale University. It was at Yale where he met fellow classmate Hillary Rodham, his now wife and current U.S. Secretary of State.
Governorship
Often called the 'Boy Governor' because of his young age, Clinton was revered for his leadership in Arkansas, with special regards to the vast improvements he made in education.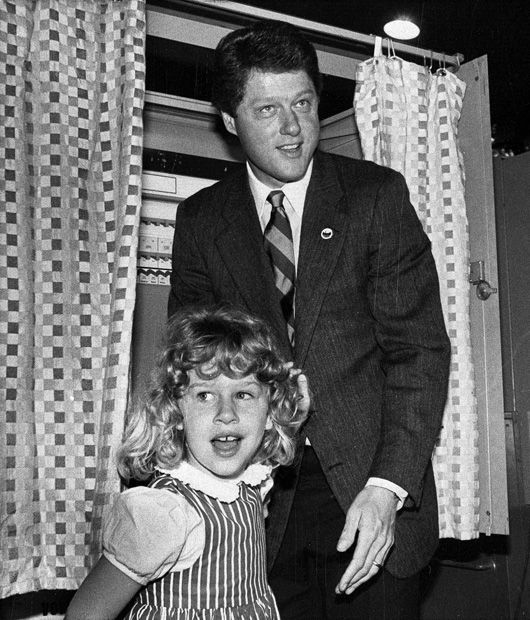 Saxophones & Marijuana
In 1992 he was running for President of the United States against George Bush Sr. It was at this time when people noticed that Bill was a pretty cool guy. The below clip of him playing saxophone on the Arsenio Hall Show, is regarded as a turning point in presidential campaigning. His opponents called it "un-presidential", but clearly his strategy to gain favor with the youth paid off. Bill's got some serious chops!
A more recent example of a President mixing it up with a late night comedy appearance is Barack Obama's slow jam of the news with Jimmy Fallon.
It was also during the run up to the Presidency where the infamous "I didn't inhale" interview happened. Clinton admits to trying marijuana, but claims he didn't inhale and never tried it again.
President
Clinton was President from 1993-2000 and left office with the highest approval rating since the WW II era. Through his 8 years in office the United States was not involved in any wars (although there were several conflicts in Somalia and Yugoslavia/Kosovo). It was also a time of economic growth and healthy government surpluses. Bill Clinton was named Man of the Year by Time Magazine in 1993 & 1998.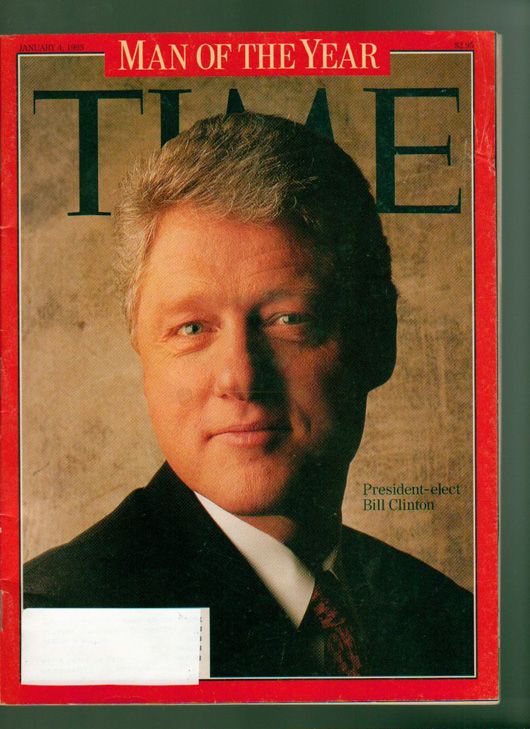 His presidency was marred, however, in 1998 when he became only the second President in history to be impeached. The conservative Congress impeached him on grounds of perjury & obstruction of justice for his alleged lies regarding an affair with Monica Lewinsky, a 22 year old intern.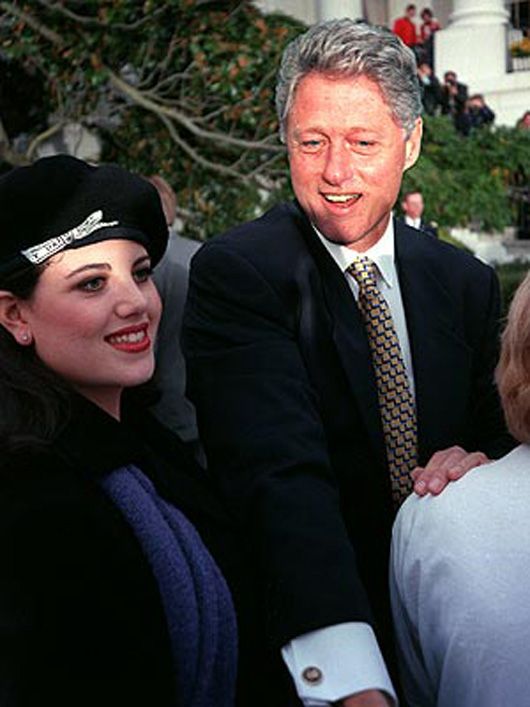 It was not the first time Clinton was implicated for sexual misconduct & infidelity, and he earned the nickname 'Slick Willy'. Here's a clip from the famous interview where he outright told America that he did not have sexual relations with Lewinsky.
It was later revealed that he did have some 'improper relations' with her, but not outright sex. He would eventually be acquitted of the charges by the Democratic Senate and finish his second term.
Visit to India
In 2000 President Clinton took a 5 day trip to India with his family and a large government contingent. It was the first time in over 20 years that a sitting U.S. President visited India, and the trip greatly improved India-U.S. relations. The Indian media covered every minute of his visit, from his multi-city itinerary, to daughter Chelsea's love of tandoori chicken.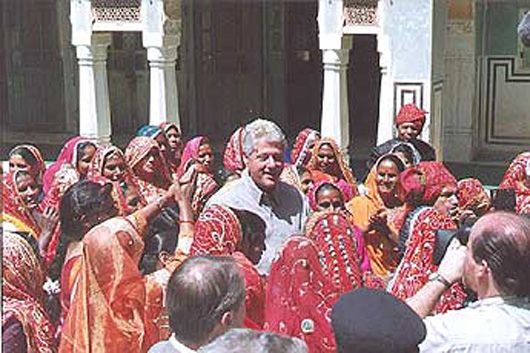 He gave an impassioned speech to Parliament touching on Mahatma Gandhi, the rising Indian IT industry, Indian music/culture, and India-Pakistan relations. Long story short… he nailed it. India was pro-Clinton, with MPs nearly fighting to shake his hand. Actress-cum-Politician Jaya Prada summed it up nicely by saying, "I wanted to shake hands with Clinton and I did. Because I have never heard such a brilliant speech".
In researching Clinton's visit I came upon a great article by Sushmita Dutta for Zee News about what his visit meant to many Indians. You can also find a day-by-day listing of all the major news articles during his visit by Rediff.
Post Presidency
Clinton has remained active in public service since leaving the White House. He actively campaigned for his wife Hillary in the 2008 Democratic primary, which she lost to Barack Obama.
More recently Clinton flew to North Korea in 2009 to meet with the notorious Kim Jong-il to secure the release of two American journalists who were held prisoners. He succeeded and earned the lifelong gratitude of the former hostages.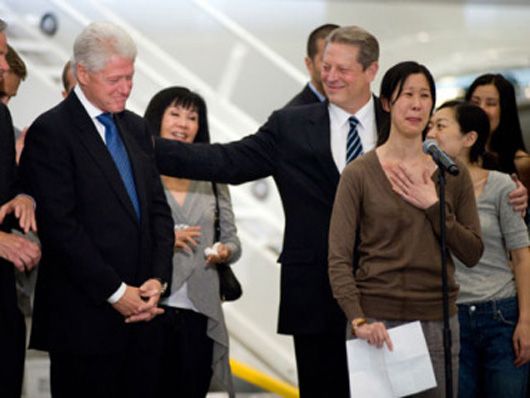 Team MissMalini wishes you a very happy birthday President Clinton… just try to stay away from the weed cigars 😉