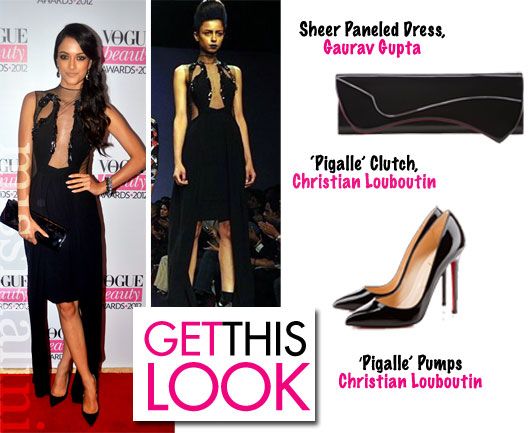 The stunning Kingfisher model Angela Jonsson did justice to a Gaurav Gupta dress from his Autumn/Winter 2012  collection at the Vogue Beauty Awards held last night.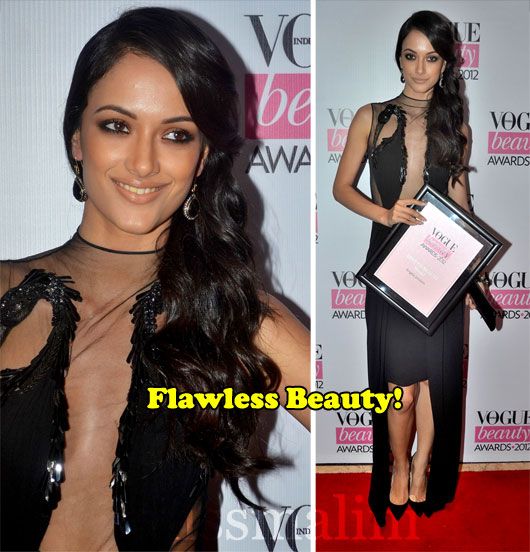 She paired the edgy outfit with Christian Louboutin's 'Pigalle' pumps and a 'Pigalle' clutch. Usually, I beg for a pop of colour for all-black ensembles, but not here. It's a great gothy yet sexy look. The make-up too was perfection. 10/10 Ms. Jonsson! Do you like her look as much as I do? Let me know!
Love fashion? Sign up for the newsletter MissMalini's Daily Express: click here.