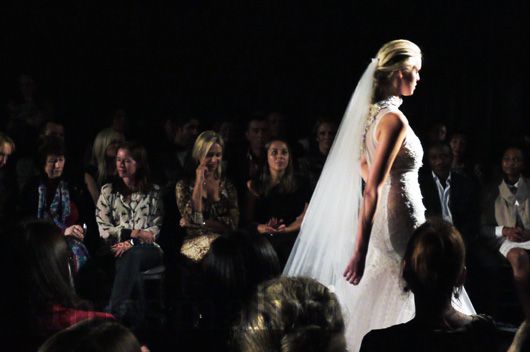 Spread over four days at the end of July, Mercedes-Benz Fashion Week Cape Town 2012 showcased some of South Africa's most talented and promising designers – and MissMalini was invited along for the ride! Presented by African Fashion International, MBFWCT along with its two sister properties based in Johannesburg strive to show off talent that is African at heart but global in sensibility. Here's our rundown of all the action as we saw it, live and direct from the The Mother City!
Day 1: Rosenwerth, Philosophy, KLuK CGDT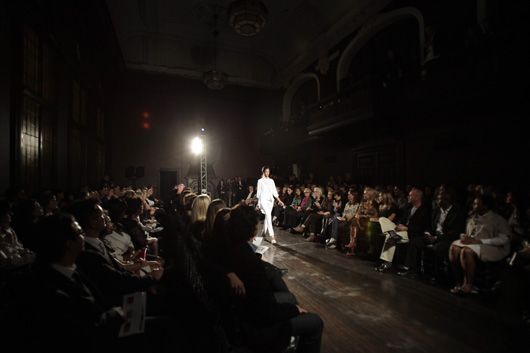 Rosenwerth uses the words "practical" and "fashion forward" to describe itself, reflected in the wide range of clothing from ready to wear to exclusive couture. In Cape Town, designer Gabi Rosenwerth showed off this versatility with her collection, making use of fabrics with bright, vibrant colors as well as stark, luxurious monochromatics. From day dresses to evening gowns, Rosenwerth's use of fun hemlines and frills kept things feminine and sophisticated  throughout.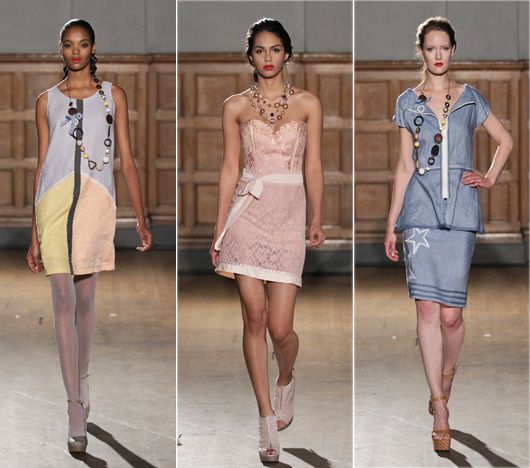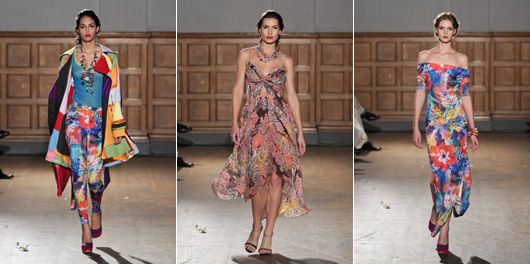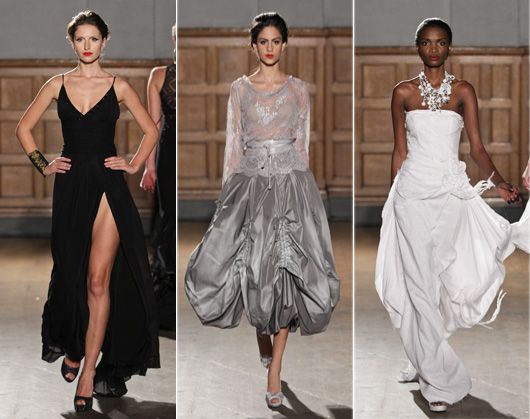 Using bright, bold prints and combines ethnic motifs with floral and leopard designs, Philosophy showcased a versatile and feminine collection intended to flow easily from daytime to evening and night wear.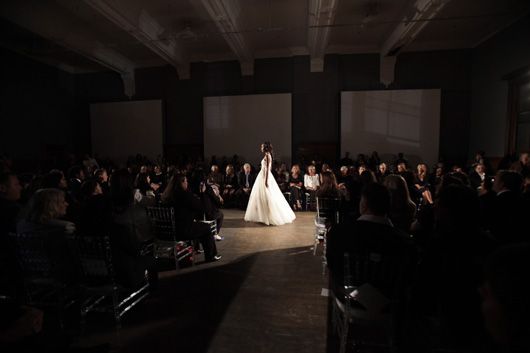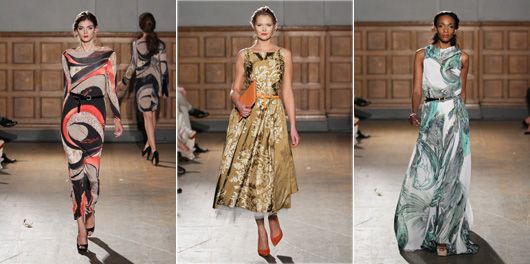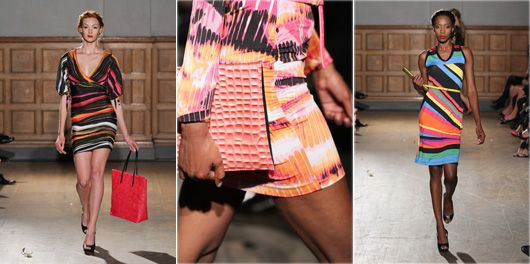 Meanwhile, the highlight of Day 1 was the undoubtedly the lavish, fanciful show put on by designing duo KLuK CGDT. Entitled "Bedtime Stories," the show sought inspiration from classic children's stories ranging from Snow White to Sleeping Beauty. KLuK CGDT dazzled the audience even before the first piece was revealed, with an elaborate tea party installation complete with gourmet cakes, puff pastries and elegant candelabras. The Princess influence was in abundant display, with generous use of lace and floral brocade adorned on silhouettes inspired from the 1920s and 50s. Adding to the fairy tale feel was a live string orchestra, a capella singers, ballet dancers and a magical showering of confetti to close out the thematic show.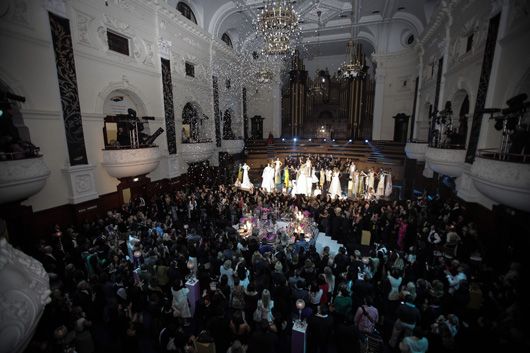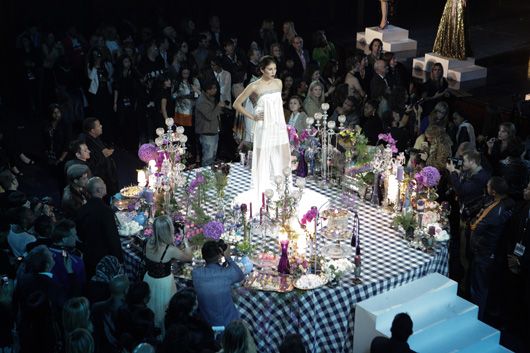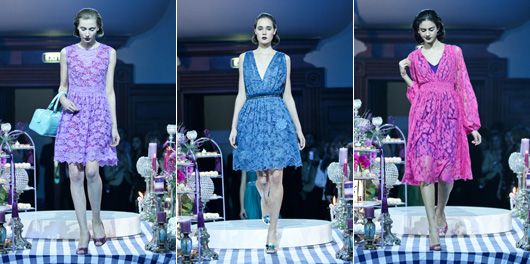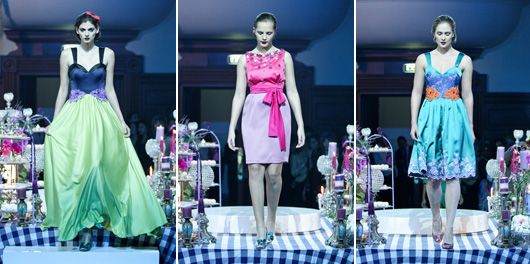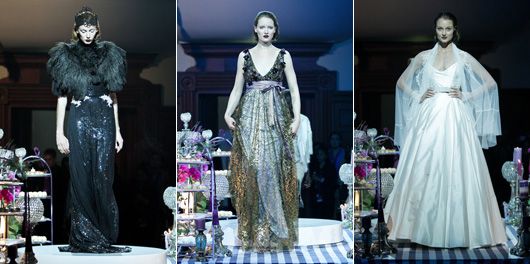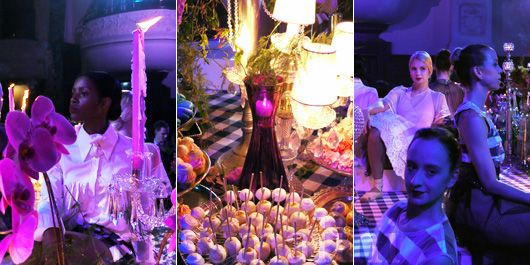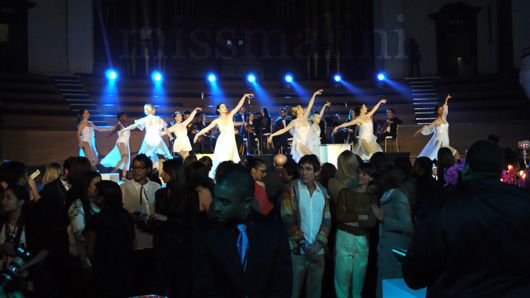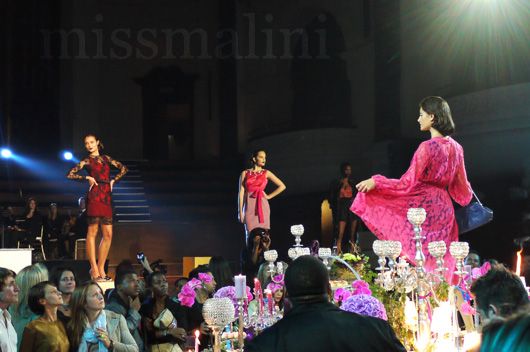 Day 2: Leigh Schubert, Habits, Craig Port, Gavin Rajah
Day 2 saw activities move to Cape Town's International Convention Center, where they would remain (for the most part) the rest of the week. Up first was Leigh Schubert, who had the rare distinction of designing South Africa's official Olympic gear worn by its athletes at London 2012. In the words of the designer, Schubert's collection was "inspired by the strength of women and the daily challenges they face as mothers, wives, friends, business people and citizens." Feminine colors complemented by multi layers and peek through details made way for chic summer wear accesorized by oversized totes (and ice-cream cones!).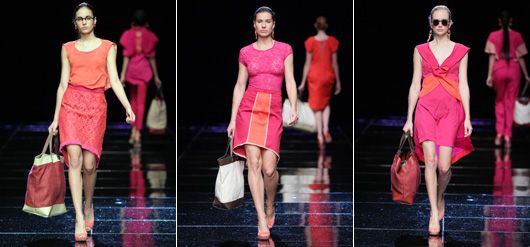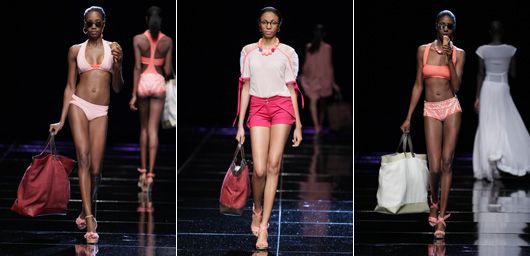 With an eye to attracting a youth clientelle, Habits unveiled their Spring/Summer collection heavy in stripes and bright flowing silks.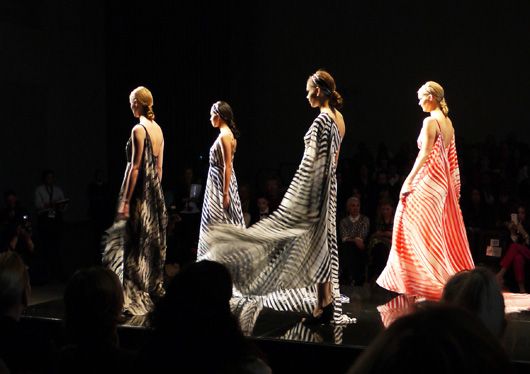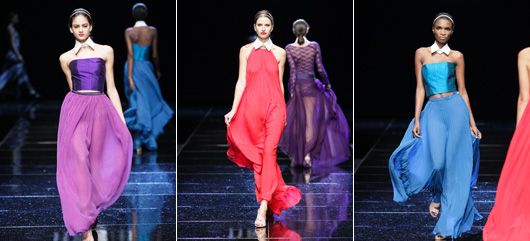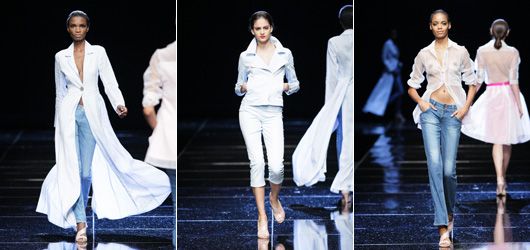 Meanwhile, the first menswear collection of MBFWCT 2012 was introduced by Craig Port, drawing on his affinity for "seaside playgrounds" and the "endless-summer atmosphere of the Cape's Atlantic Seabord." The easy to wear collection combined staid ecrue and cream with splashes of playful summer color, providing a distinctly nautical appeal.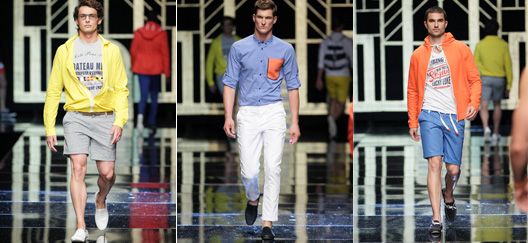 Rounding out the night was the hotly anticipated Gavin Rajah, arguably South Africa's best known and most admired designer. Rajah founded Cape Town Fashion Week in 2003 and has dressed international celebrity heavyweights such as Naomi Campbell, Beyonce, Tina Turner, Paris Hilton, Celine Dion, and Cameron Diaz. Rajah's collection – entitled "Luminescent Luxury" – placed heavy emphasis on fine detailing, with a liberal use of lace and intricate embroidery. The expansive show also featured digital floral prints and meticulously stitched sequins and crystal accents. Closed to a standing ovation from the audience, it was clear Rajah had not disappointed his loyal fans.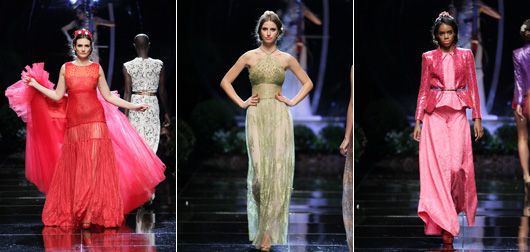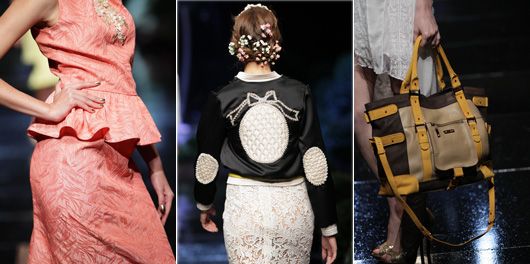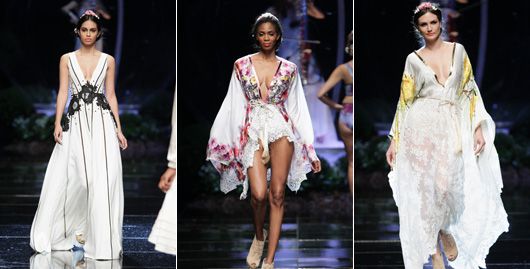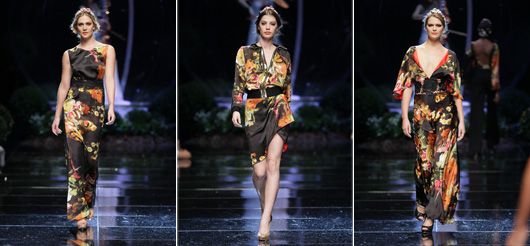 Up next: Days 3 & 4 of MBFWCT 2012!
Photo Credit: AFI/MBFWCT2012/SDR