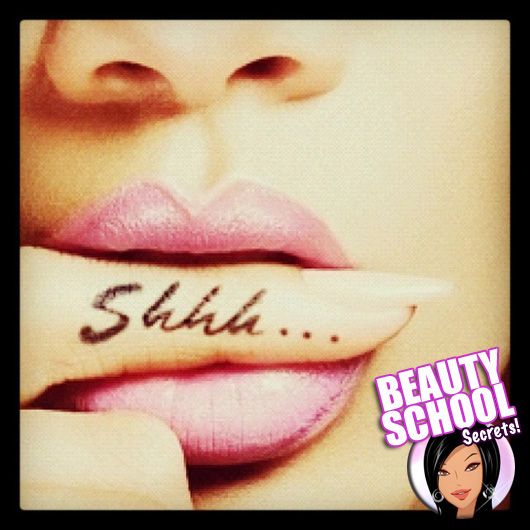 I have the worst time finding the right lipstick shade for myself. It never quite looks on my lips the way it does when I test it out in the store on the back of my hand. But here's a trick I recently discovered, test the lipstick on your fingertips — that way, you can hold the color next to your face to see how it looks. And even if you don't have a mirror, your finger is still more like your lips in texture and color than your hand is. Try it!
Remember: The most flattering lip tones will usually be one or two shades darker than your natural lip color. To test shades, apply lipstick or gloss to one lip. If that color is just a shade or two deeper than your bare lip, then you've found your shade. (If you don't like using public testers on your lips just hold it up next to your lips.)
How to Pick the Right Red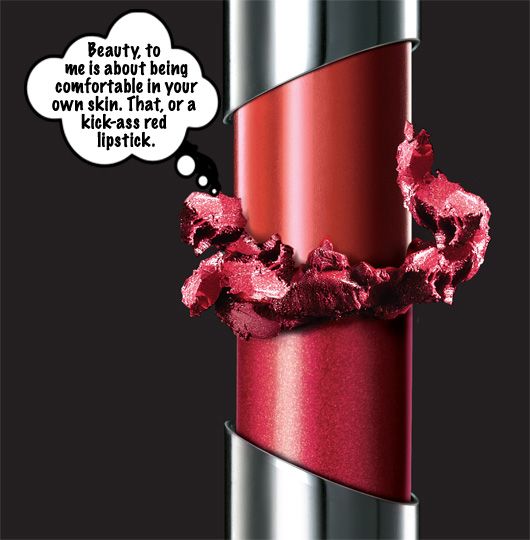 PS. Gwyneth Paltrow said that! The secret to choosing the right red lip color is in the undertones. Pink-skinned girls should opt for cherry red. If you have olive skin you can wear fire-engine red. Dark skin looks great with deep reds. Never just match your lips to your outfit.
Uh-Oh, You Hate the Lipstick You Just Bought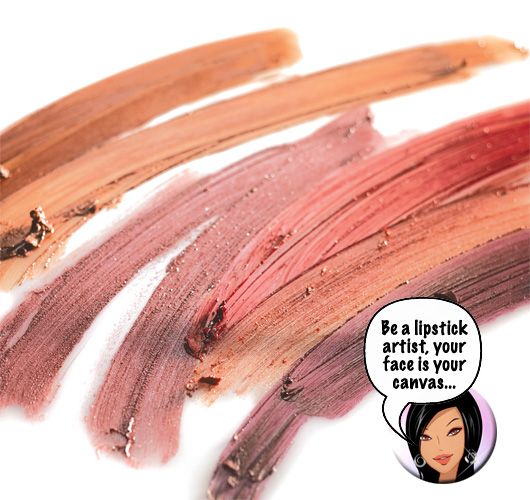 Don't throw out lipsticks that don't make the cut. You can create a great new lipcolor by blending the ones you don't like. For lipstick that's just a bit too bright, tone down the color with a darker liner before applying it.
How to Use Lip Liner
To keep lipstick from wearing off fast, fill in your lips with a lip liner. This acts as a color base, so when the lipstick wears off you still have color!
The More Complicated Way to Choose Lip Color…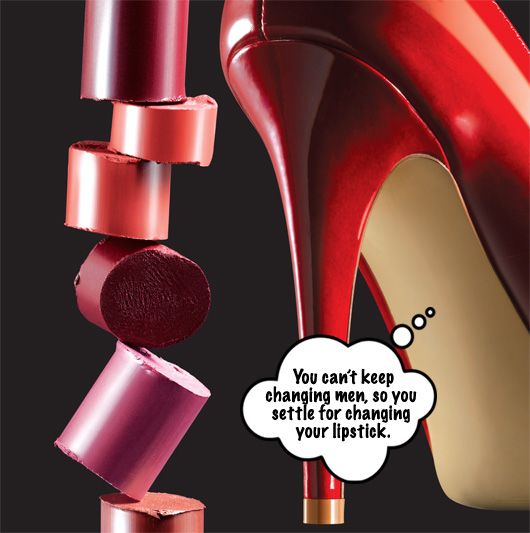 While picking the right shade is as easy as going a couple shades darker than your natural lip color, women with fair skin, look great  in apricot nudes, pinks and light corals. Just stay away from browns.
Those with a medium skin tone can go a bit darker. You'll look great in roses, mauves and berries. Skip the bright reds and consider a deep burgundy instead.
Deep plum, chocolate or red is fabulous with dark skin. In fact you can easily go in one of two directions: brown or purple. Think caramel or walnut for the day, and plum or wine in the evening!
How to Choose a Lipstick for Your Skin Tone…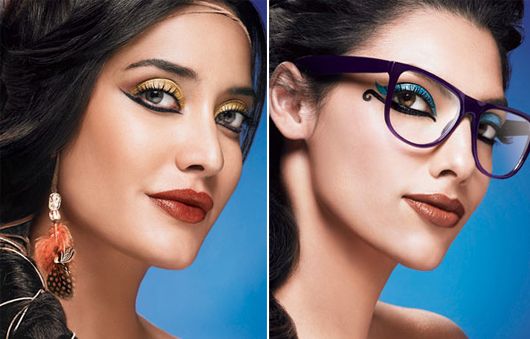 People with yellow or golden skin undertones are warm and those with pink or blue skin undertones fall in the cool category. Though 80% of women fall into the cool category, don't assume you do. The quickest way to work out if you're warm or cool is to take a look at the veins in your arms in natural light. If the color looks green then you are warm. If it's blue then you are cool!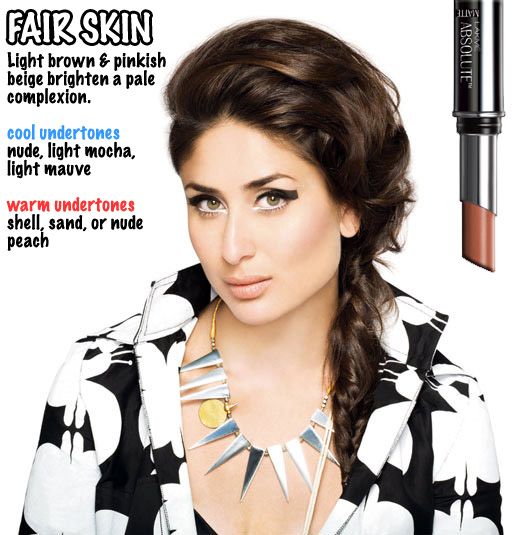 MissMalini recommends: Lakmé Absolute Desert Dune and Peach Carnation.
*All fair skin tones should avoid bright pink, dark bronze, and dark mocha. These rich hues will look too severe against porcelain skin.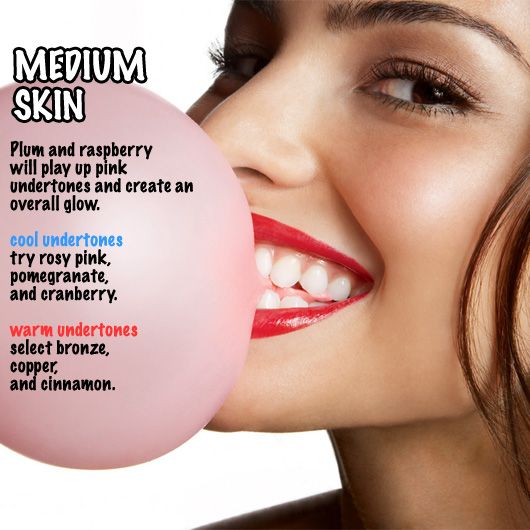 MissMalini recommends: Lakmé Absolute Winterlily and Pure Glam and Elegant Bloom.
*All medium skin tones should avoid nudes—they're too close to your natural skin color and have a tendency to leave you looking washed out.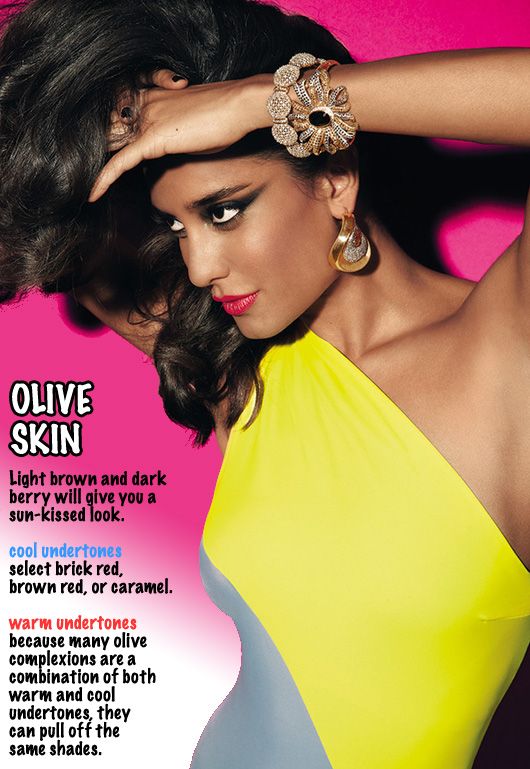 MissMalini Recommends: Lakmé Absolute Brilliant Kiss and Desert Dune.
*All olive skin tones should avoid orange-reds and pinkish reds—they give your skin a sallow, I-just-stepped-off-the-spinning-teacups-ride tint.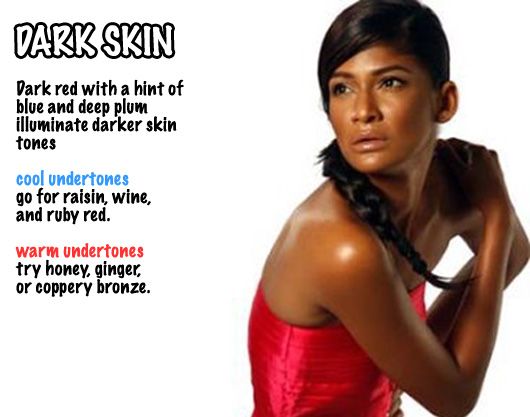 MissMalini Recommends: Lakmé Absolute Grape Blossom and Classic ROSE.
*All dark skin tones should avoid anything remotely orange. It makes dark skin look drab by bringing out yellow undertones!
Good luck getting lip-tastic 🙂