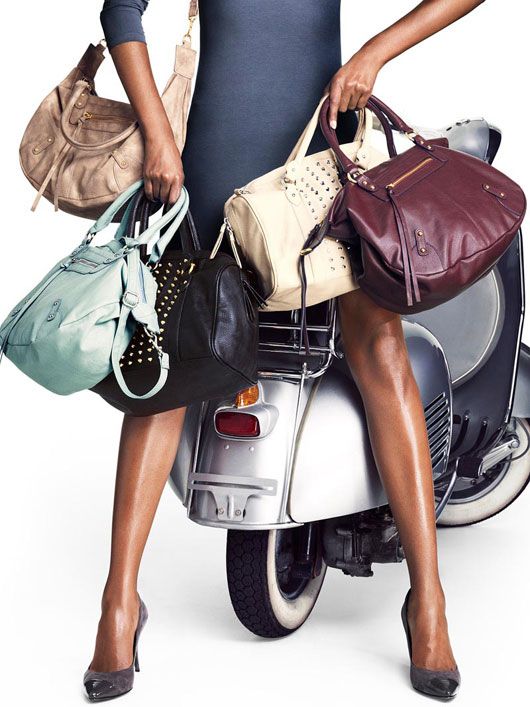 Yesterday we kicked off our new series the MissMalini Lust List and I mentioned the fashionable picks that I'm coveting. Now I'm adding to that with the IT bag list. I am big on accessories, I would rather splurge on them instead of clothes as they can make or break an outfit. Now we all know about Hermès Birkins and Chanel 2.55s but now there are quite a few new bags that are currently gaining cult status!
1) The Row Backpack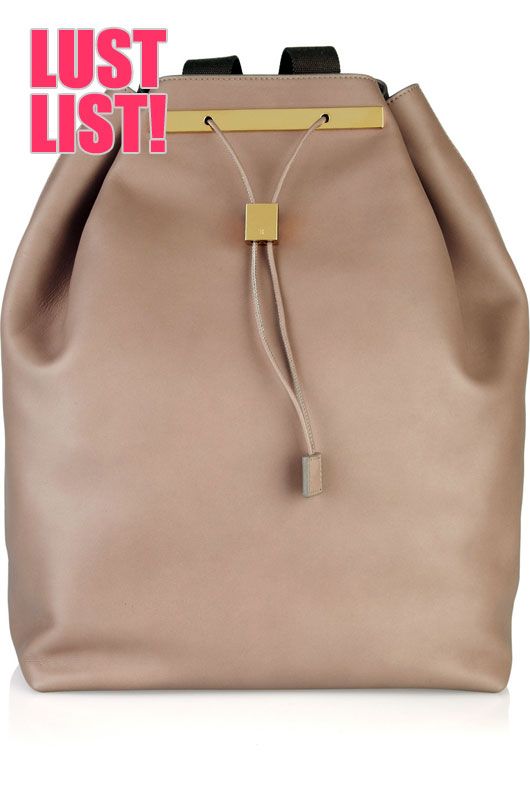 The Row created by former child stars Ashley and Mary-Kate Olsen has proved their mettle in the fashion world. They've managed to make the humble backpack a must-have bag. (Only Prada and Louis Vuitton have managed to that in the past). So here's the price tag a eye-popping Rs 2,91,000… I could easily buy enough packets of crisps that could last me for 6 years. Unhealthy habit to kick?
2) Olympia Le-Tan Book Clutch
Your eyes aren't deceiving you, that's actually a clutch. Accessory designer Olympia Le-Tan actually recreates book clutches of popular titles like the one above which is Vanity Fair. Her bags have found fans in Katy Perry and Natalie Portman. So what's the exact damage to the wallet for this one? *Just* a paltry 1,09,000 Rs.that equals my petrol bills being sorted for roughly the whole year… yeah, and that's taking into consideration the fluctuating prices of gas. So ride my bike or opt for public transport to save for this clutch? Err, I don't think so.
3) Victoria Bekcham 'Harper' handbag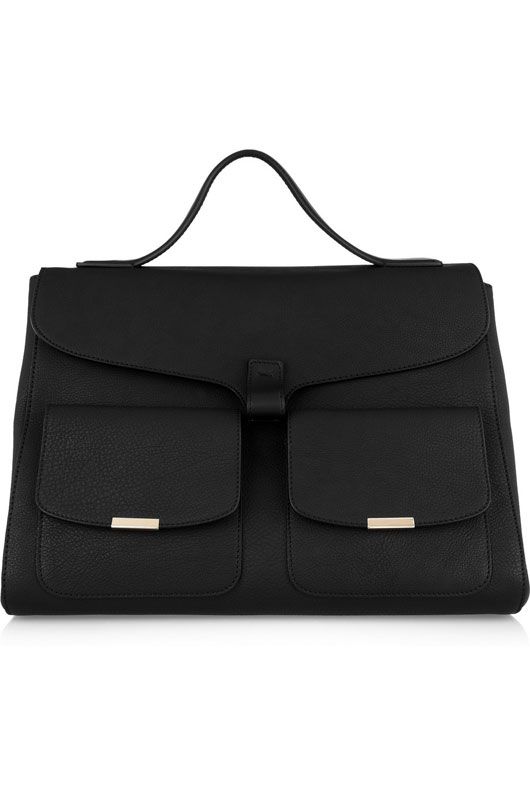 Victoria Beckham has also been proving her clout as a fashion designer. Her debut line of handbags for netaporter was sold out within a matter of minutes. She created a bag to commemorate the birth of her daughter Harper Beckham with the 'Harper' . The sleek black tote means business. Yeah, so this will set you back by a cool Rs 1,89,000 yeah, I would go through 3 iPhones with that amount and have spare change! Hmm, communication v/s an IT bag.
Tell us what bags are you  coveting this season, and what you would have to give up to match the price tag!