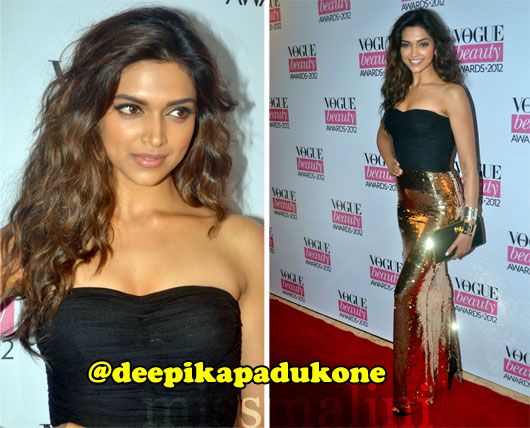 Deepika Padukone certainly looked like the belle of the ball in Dolce & Gabbana at the Vogue Beauty Awards 2012.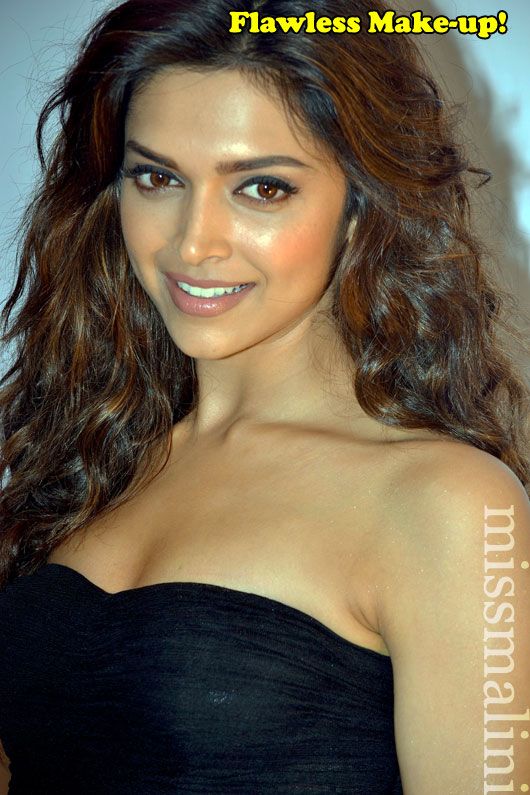 The actress wore a stunning gold sequinned gown with a strapless black bustier. A black clutch and cuffs completed her look. If there's one thing I had to fault, it would be the hair. It was a wee bit too frizzy for my liking. Her make-up though was as flawless as ever. It's a Hot! from me. What about you?
Love fashion? Sign up for the newsletter MissMalini's Daily Express: click here.