I remember when John Mayer first hit my radar, it was this one song he did from Room for Squares with his moppy hair and sleepy voice that ached of Mr. Romantic, the kind you wished would write you a song one day… and then it turned out he's actually John Player.
I was surfing PerezHilton.com today and discovered a photo gallery of his 20 exes! Yup, everyone from Katy Perry to Holly Williams, with Taylor Swift, Jennifer Aniston, Jessica Simpson, Rashida Jones, Cameron Diaz, Minka Kelly, Kim Kardashian, Miley Cyrus, Jennifer Love Hewitt, Kesha, Kristen Cavallari, Vanessa Carlton, Scheana Marie, Rhona Mitra, Shenae Grimes, Renee Zellweger, Reena Hammer and Giada de Laurentiis in between. *phew*
What is it about this boy that has Hollywood's ice maiden's melting at his touch? And while we're asking, when did he morph into Johnny Depp?!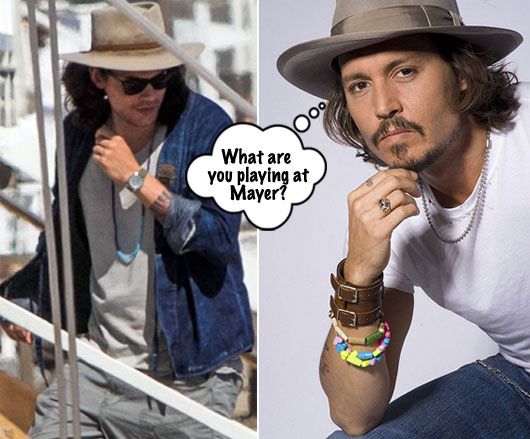 Still can't believe he dumped Katy Perry over email, that's harsh! I wonder who stupid cupid's next victim is going to be, any guesses?!