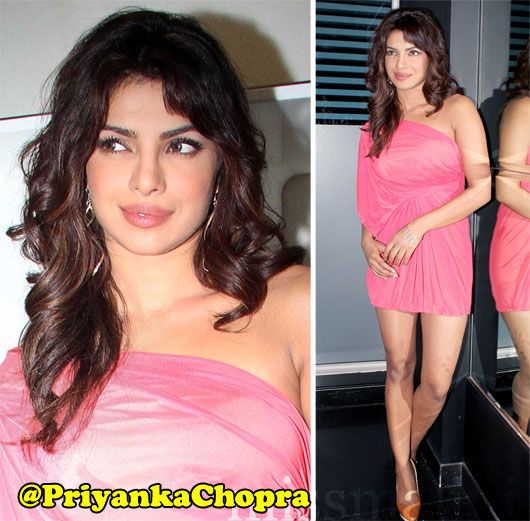 Priyanka Chopra has great pins, and she's not afraid to show them off in short little numbers. She sported a sexy pink draped one-shoulder dress on the Indian Idol sets from designer-cum-socialite Ramona Narang.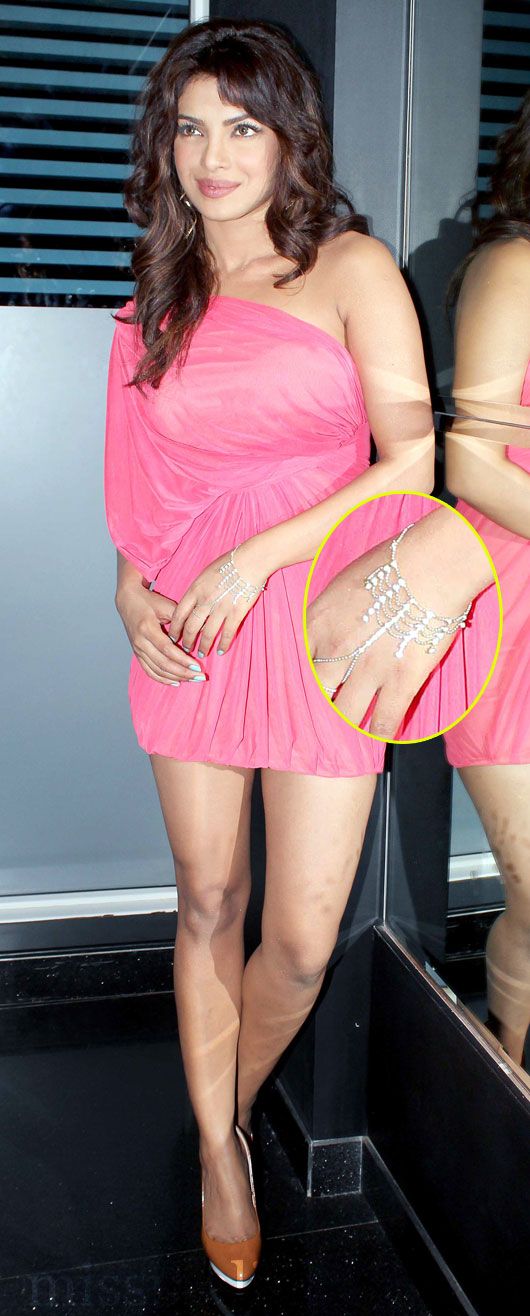 Her accessory choice is also interesting with a ring attached to her bracelet.
What does everyone think, Hot! or Not?