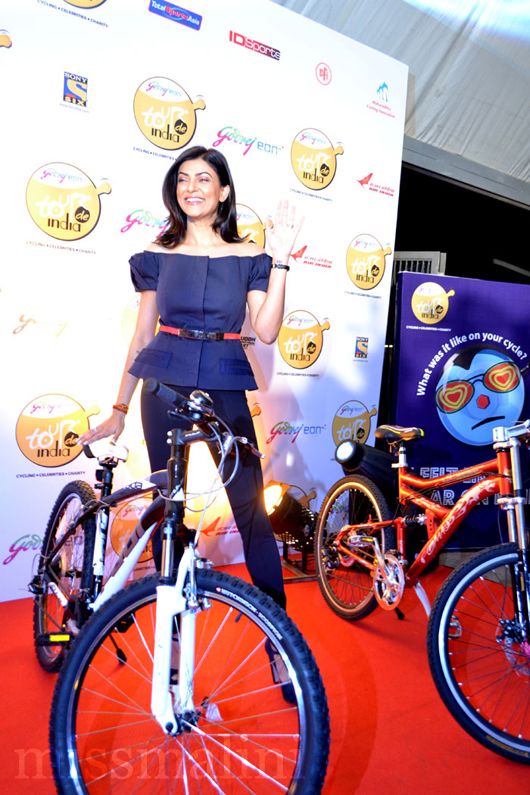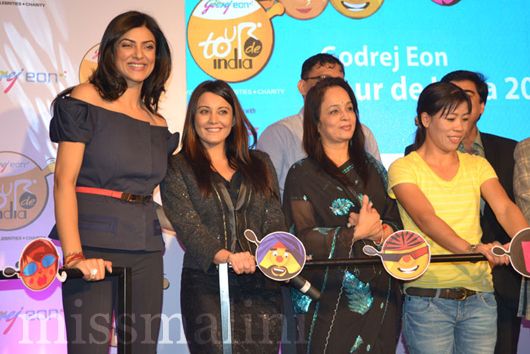 At a high-energy conference at Tote in Mumbai last evening, ID Sports announced the launch of Godrej Eon Tour de India 2012, India's biggest cycling carnival. Due to the size and scope of the event, it is being promoted by Maharashtra Cycling Association, Tourism Ministry and the Cycling Federation of India. It will be held in Mumbai, Srinagar, and the finale at Buddh International Circuit, in Noida. This is the first year that the event will witness sixty famous personalities coming together at the F1 track in New Delhi. Check out all the great pix!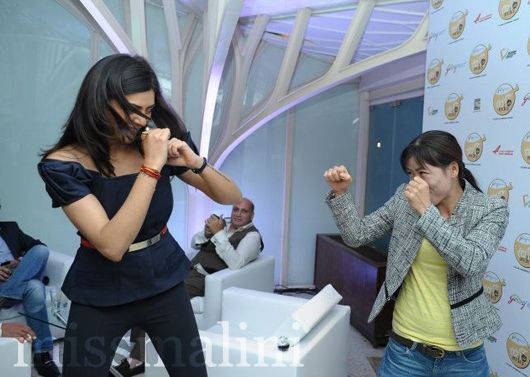 The best part is that the Godrej Eon Tour de India 2012 will raise funds to empower young girls in association with several charitable organizations. These include the State Government of Maharashtra, supported by Ministry of Health, Mijwan Foundation by Shabana Azmi, Mary Kom Foundation by Mary Kom, the I AM Foundation by Sushmita Sen and Youth 4 Change by Farhan Azmi and Ayesha Takia.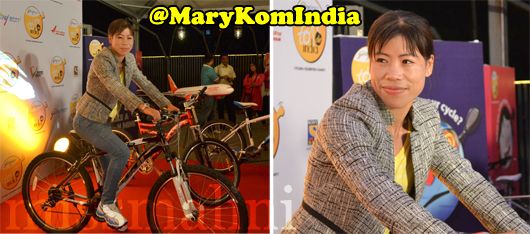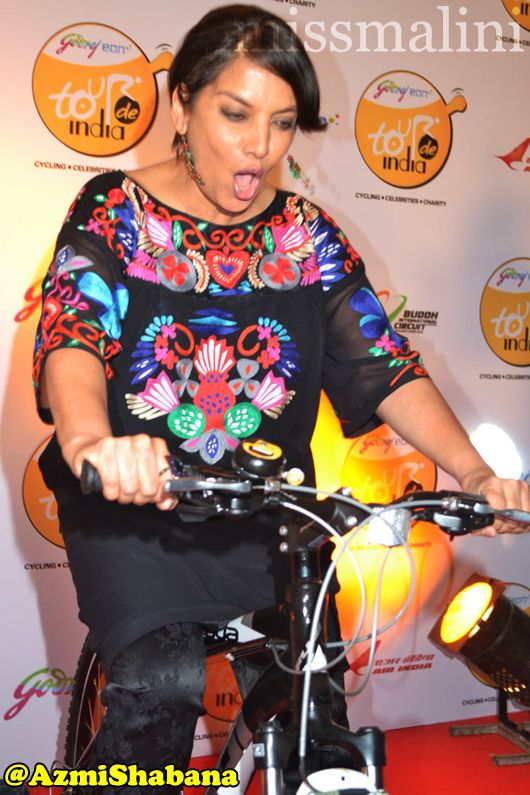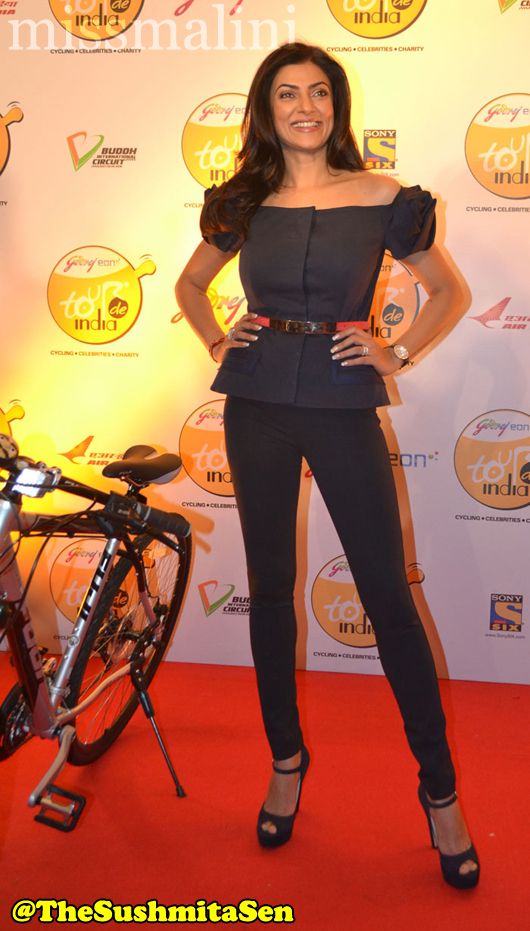 Interesting side-shows at the event included a group of lanky young boys doing stunts on sports cycles, and an artist from Hyderabad who was doing live art with sand on a white board.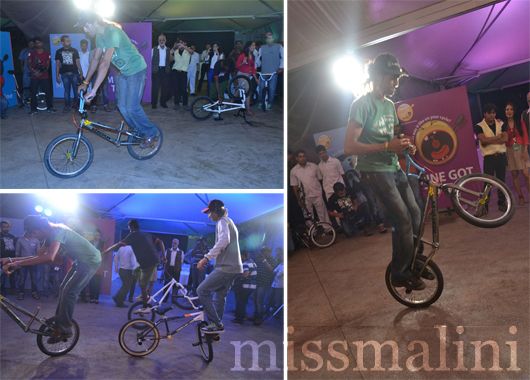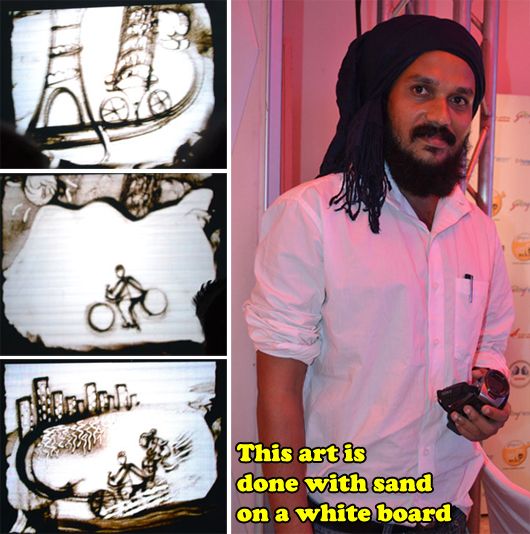 Among the glamorous people at the event were Sushmita Sen, Olympic medalist Mary Kom, singer Shaan (who sang the anthem for the event), actress Minissha Lamba (who hosted the event) and Shabana Azmi.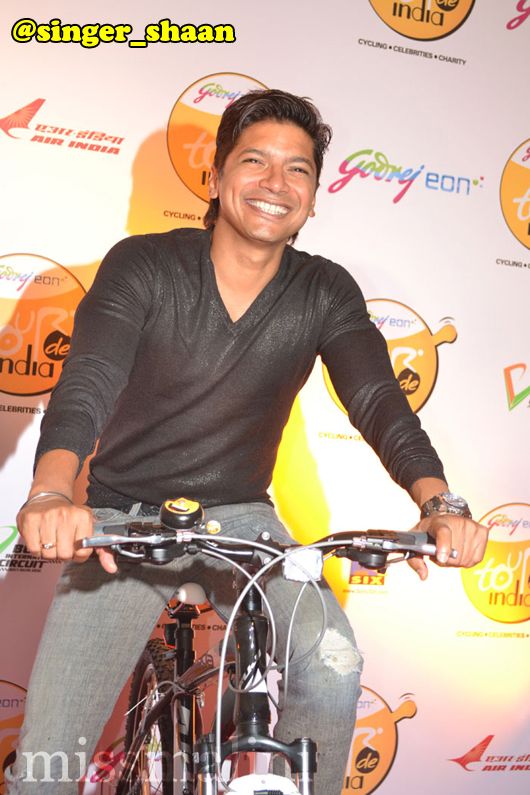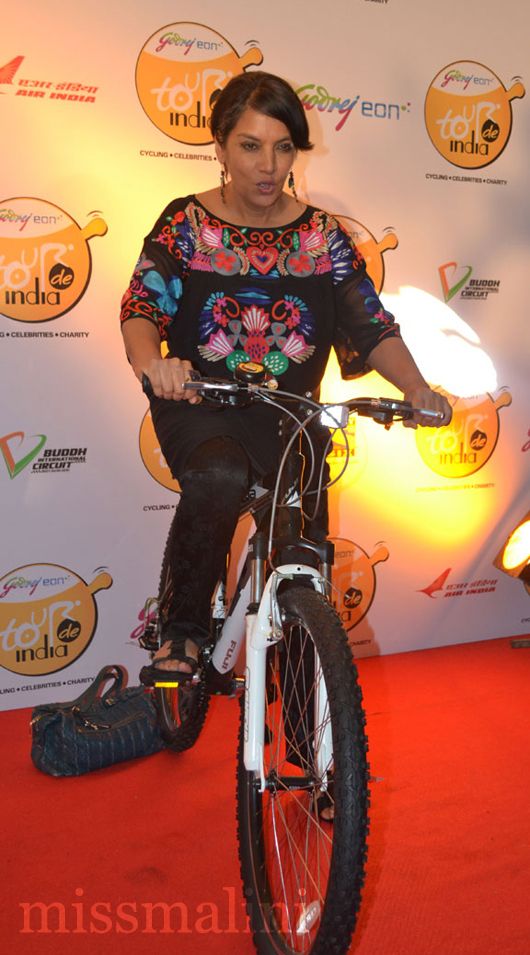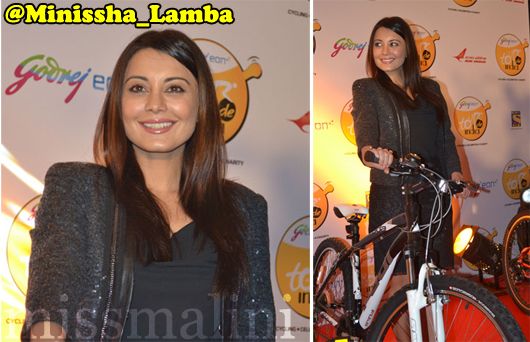 Pix: Khyati Gandhi for MissMalini