Komal is Co-Founder and Chief Creative Officer of pipabella.com, a new, innovative social selling company which brings western style fashion jewellery into your wardrobe. To meet her, try on pieces from PipaBella's latest collection, and enjoy complimentary mani pedi's, come to her next trunk show at Jean Claude Biguine, Bandra, this Friday, September 14th. (limited space, rsvp at info@pipabella.com)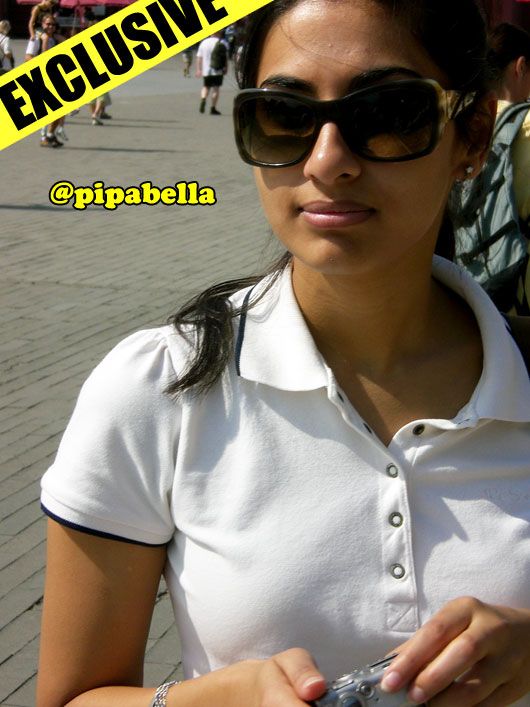 Alright, let's talk favorite NYC moments. I'm walking down 5th Ave one crisp fall afternoon when a girl walking towards me pulls her sunglasses down and says "cute skirt!" As we cross I return the complement, "cute bag!" In typical NYC fashion, we keep walking and don't look back. When it comes to this city, fashion is what brings all us obnoxious dwellers together. You'll notice everyone's rocking a unique look, none featuring flannel or sweatpants.
As a born and raised New Yorker, now living in Mumbai, I've hand picked some of the top trends of NYC Fashion Week for this Fall and paired them with pieces from PipaBella's latest collection to update your wardrobe. After all, nothing completes a look better than jewelry.
1) Winter White.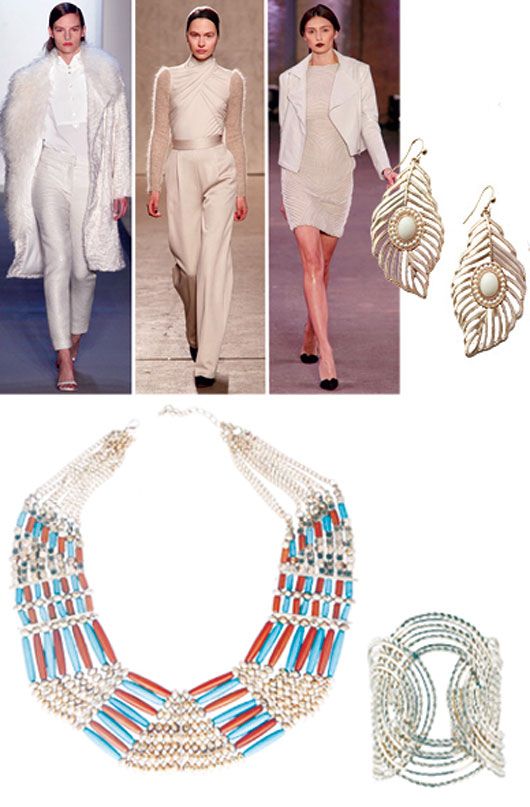 According to NY's fashionistas, white is the new black. This monochromatic theme lends itself beautifully to showcasing a single bold statement-piece like the ones you see here. Step aside LBD! …It's time for the LWD in your closet to take the spotlight.
2) Architectural/Geometric Silhouettes.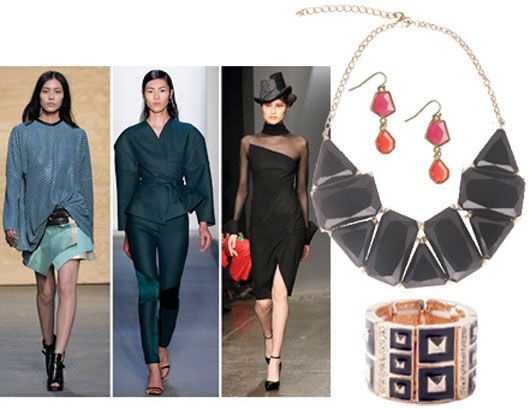 This Fall is when simplicity meets personality. Clean lines and structured silhouettes, similar to those of Frank Gehry, can define your confidence, and so could these PipaBella geometrically inspired baubles.
3) Colored Leather.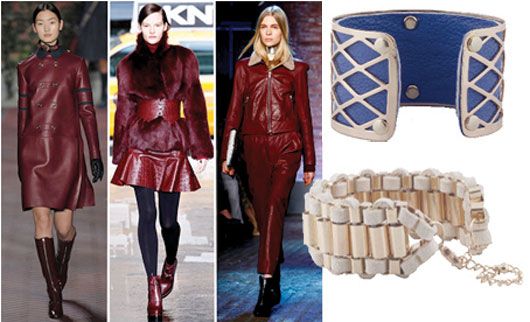 Leather was all over the runways, but I was struck by the dominance of its color. Even catwoman would shy away from the overkill. However, these colored leather cuffs are just enough to bring out that edgy fun side of you that usually stays home on a Friday night.
4) Dainty Doilies.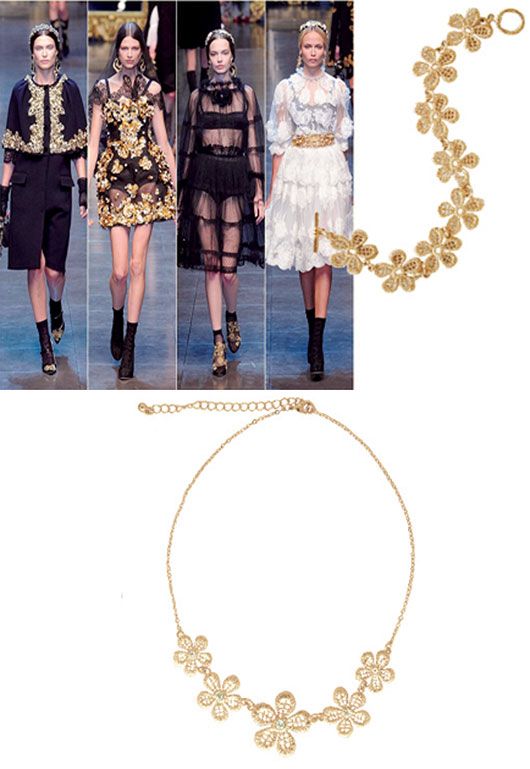 Fashion Week reminded me of my grandmother's wardrobe… in a good way. When did we stop dressing like women?! It's about time textures filled with lace, flowers, and embroidery take the stage. Accenting your outfit with some of these delicate jewels should remind us all that it's no longer a man's world.
5) Peter Pan Collars.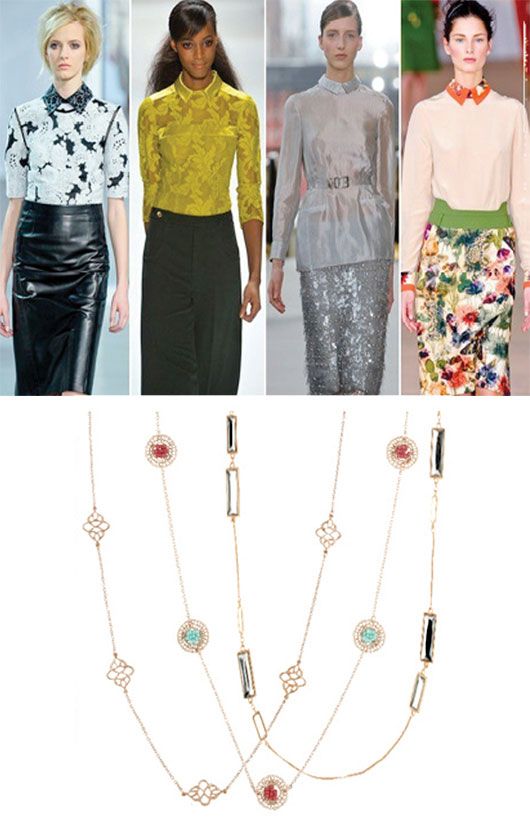 Speaking of comeback trends from grandma's time… say hello to Peter Pan collars. If you love this lady-like look like I do, make it the focal point of your outfit! Station necklaces, such as these, are a perfect match since they hang far from the neck.
Hope this helps you get a handle on today's fashion trends. At the end of the day, what's important is that you express who you are, even if head-to-toe red leather is totally your thing. Like we always say at PipaBella, "Get your style on!"