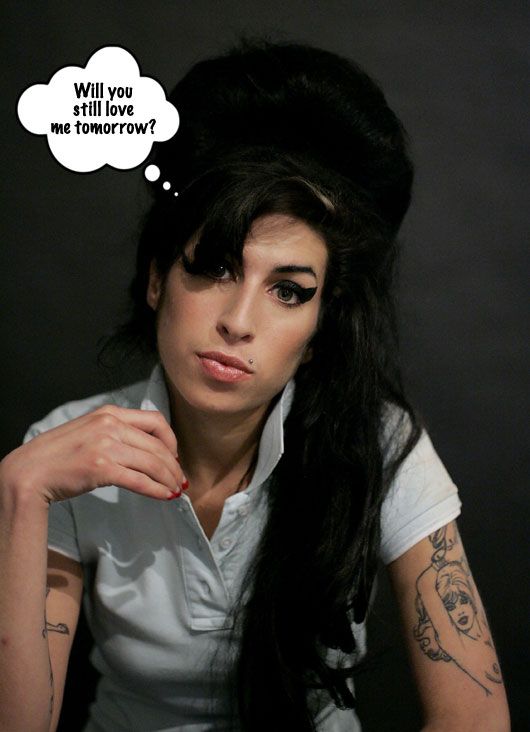 Heard a great song tonight on a show I've become addicted to recently, have you heard of News Room? It's my latest obsession after The West Wing. Amy Winehouse did a fabulous cover of this song by The Shirelles, Will You Still Love Me Tomorrow and now I'm listening to it on repeat, I thought you might like it too 🙂
Psst! Dev Patel is in the show btw and doing a damn good job too! xoxo
Here's Amy's cover video… and yes Amy, we will still love you tomorrow…
Will You Still Love Me Tomorrow, is a song written by Gerry Goffin and Carole King and originally recorded by The Shirelles. The song was, in some respect, an "answer" by Carole to her ex-boyfriend's (Neil Sedaka) recording of Oh, Carol. It has been recorded by many artists and was ranked among Rolling Stone 's list of The 500 Greatest Songs of All Time at #126.
Tonight you're mine completely
You give your love so sweetly
Tonight the light of love is in your eyes
Will you love me tomorrow?
Is this a lasting treasure
Or just a moment's pleasure?
Can I believe the magic of your sighs?
Will you still love me tomorrow?
Tonight with words unspoken
And you say that I'm the only one, the only one, yeah
But will my heart be broken
When the night meets the morning star?
I'd like to know that your love
Is love I can be sure of
So tell me now, cause I won't ask again
Will you still love me tomorrow?
Will you still love me tomorrow?
Yeah
And if you're a dancer you could do a mean bachata to this Leslie Grace version too 🙂