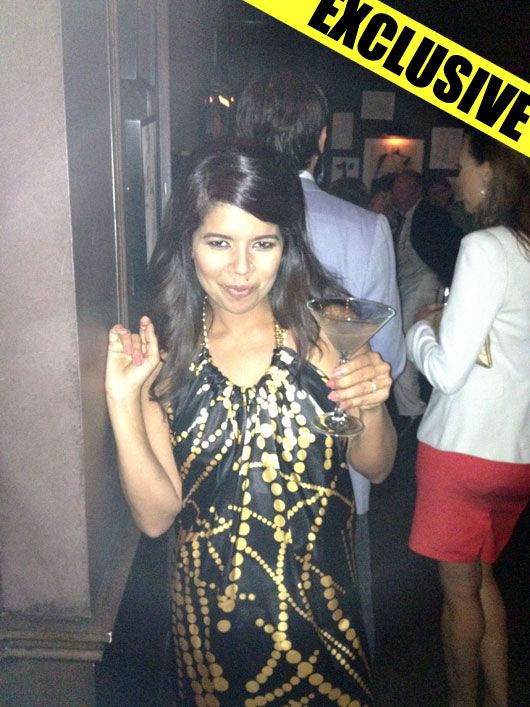 The cobblestone streets of downtown New York City, its dilapidated subway stations, its rundown black and yellow taxis. One can't help but love the oldest parts of this big city. Its energy is infectious and its pace of life awe-inspiring, its nightlife most definitely unparalleled. One can enjoy technology at 3am at the 24-hour Apple store or indulge in any cuisine that your heart desires.
So here's a quick and insightful (at least that's what I'd like to believe!), three-part low down on some of the places I visited while I was in this city that truly never sleeps. Including the architecture I saw, the food joints and nightlife I enjoyed (most of which may not be commercially known, but they are definitely infamous in NYC), and of course my favourite, the chic hotspots to shop at!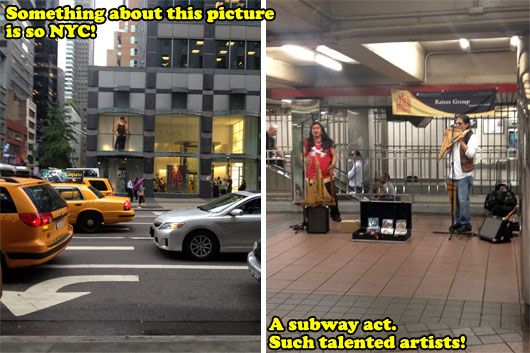 I love how the most well known hangouts in New York are so quirky and almost invisible from the street!  Some of the best food I ate was in these places. Food lovers in NYC must visit Churrascaria Plataforma, a Brazilian steakhouse in Hell's Kitchen, and Caracas Arepa Bar, a Venezuelan arepa bar in the East Village. Both quite unique and interesting! I most enjoyed the healthy (if you choose your entrée wisely) nouvelle cuisine at Brasserie Beaumarchais in the Meatpacking District, Blue Ribbon in Soho (The oysters and shrimps were finger-lickin' good!) and Buddakan in the Meatpacking District. I could just imagine myself at Carrie's pre-wedding party in the first Sex and the City movie in that restaurant :).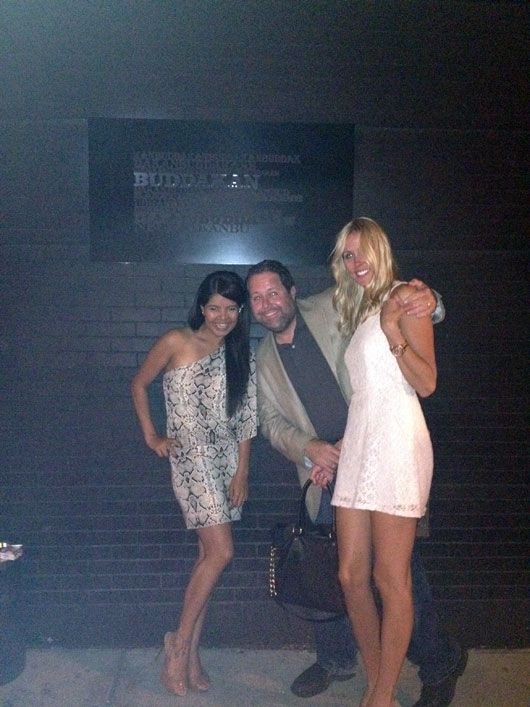 The Mulberry Project was a quaint bar in Soho, typically New York style! The bartender undoubtedly made the best cocktails in town. On certain nights, you can bring any ingredient from your kitchen and he will make you cocktails with it!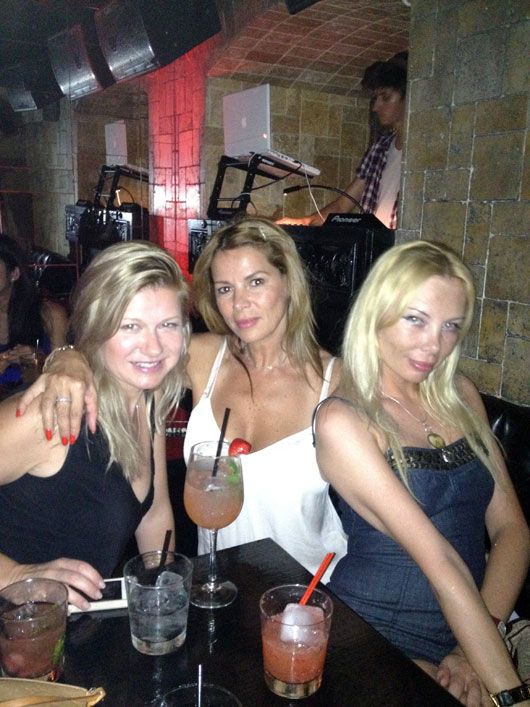 For fine dining, Amaranth and Crown (which has been listed in Wine Enthusiast magazine's Best 100 Wine Restaurants) were both unbeatable. I was at Crown for the birthday bash of my good friend Dale Rozmiarek, Senior Vice President of Creative Services at Calvin Klein. The evening had all the glamour and fashion that a party could possibly offer. I was particularly happy to see how much Indian influence, can now be seen in the fashion world internationally. Dale had hot male models for waitressing and bartending. These men were dressed in Calvin Klein white vests, white voile lungis with a silver gota border, and grey cropped trousers underneath. It was hard to believe how stylish they looked, even in a lungi 🙂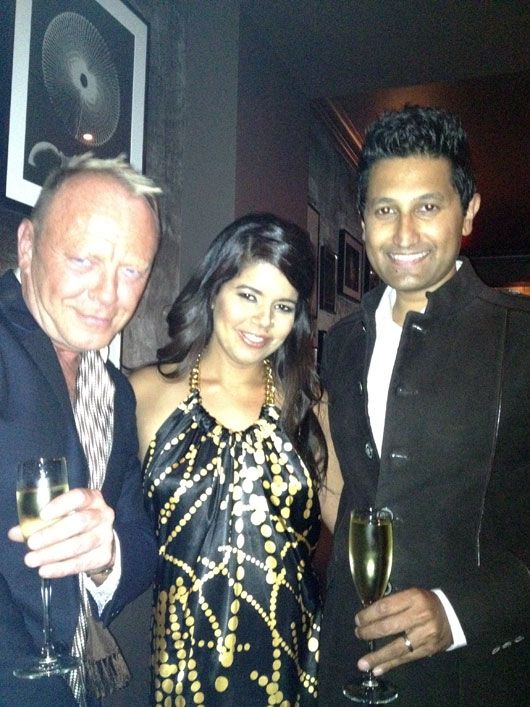 <Sorry! This image is no longer available.>
Leave me comment below and log onto my website: www.araiyaworld.com
Facebook Like! AraiyaWorld