For me, Vogue's 5th anniversary bash was full of lust-worthy fashion, a dash of comic relief and getting to play dress up! Here's a peak at a few of my favorite things… xoxo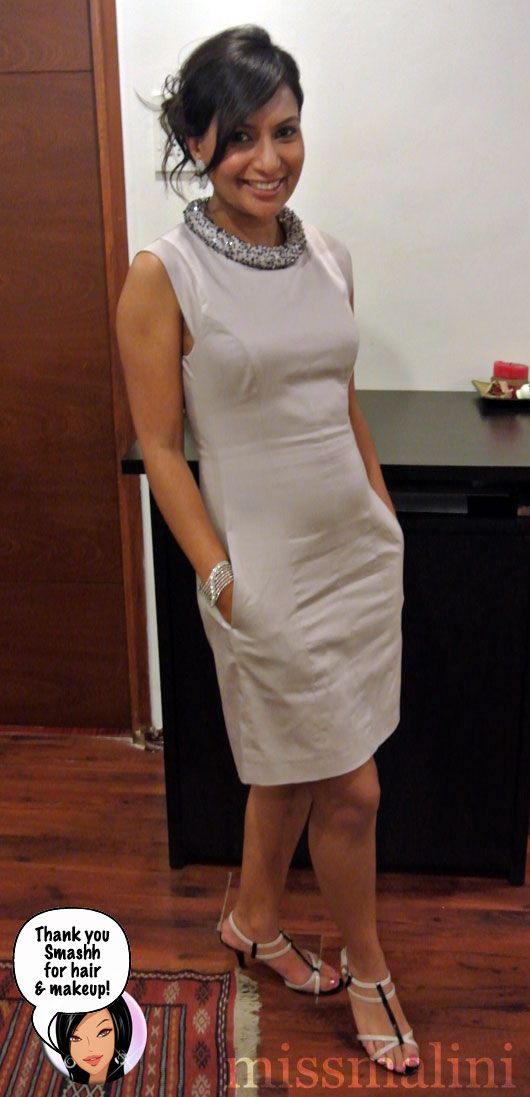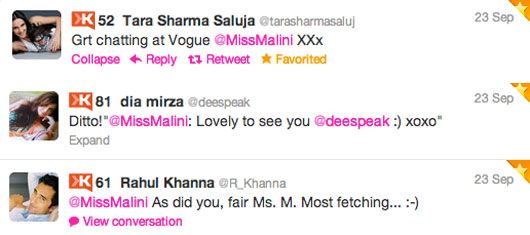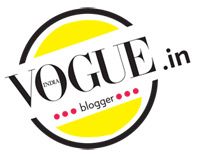 So here begins my series of fashionably fun things I noticed, love and want from the Vogue 5 year anniversary bash on Saturday night. I mean you've seen what the glitterati wore, but did you notice all the accessories and styling? Love is in the details my friend, love is in the details 🙂 xoxo
1. Getting dolled up and blinged out! (Thank you Smashh the Salon and Anmol Jewellers.)
Let me just admit that I am quite a girly girl so getting dolled up for a night out where the code was "Very Vogue" is exactly what I love to do, so needless to say my list begins here and I hope you approve! The crystallised cotton dress, French Connection…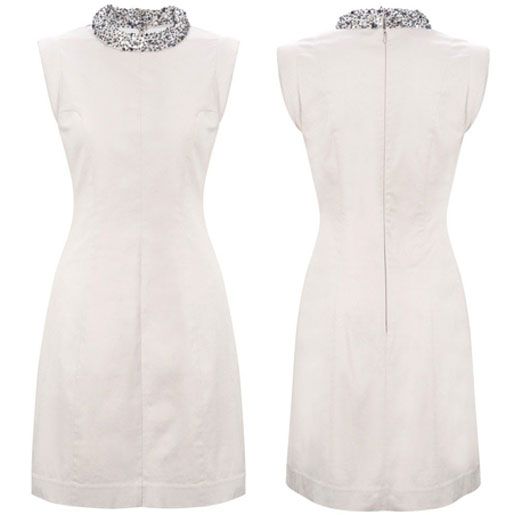 Meet my friends, the diamonds…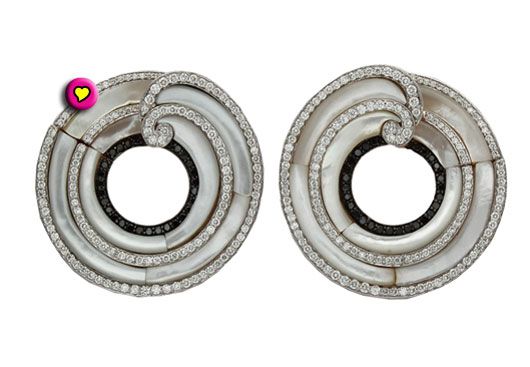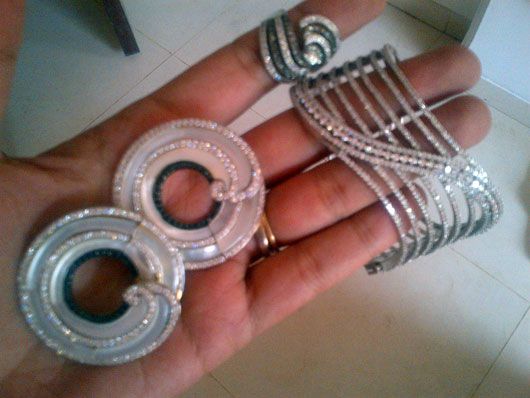 2. Sherry Shroff's gorgeous bracelet. (Also love the dress from Ce.Ale London.)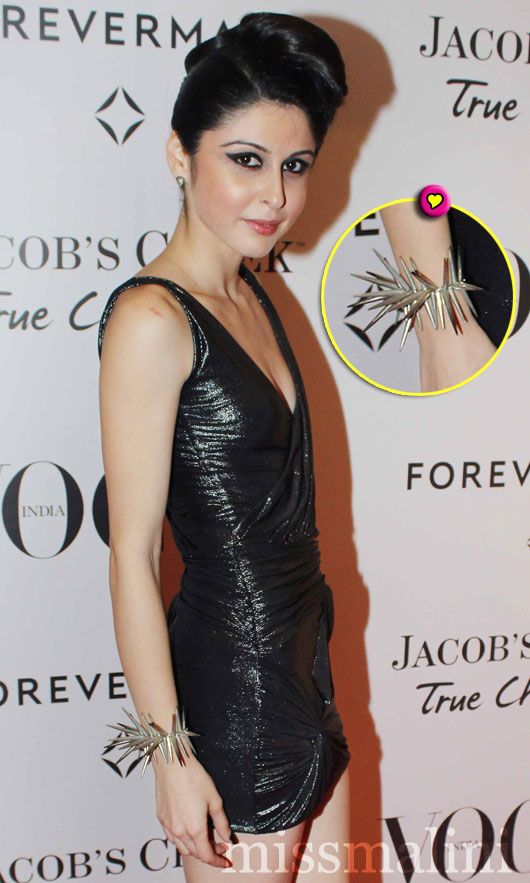 3. Sing it with me Aerosmith… "Pink! It's my favorite color!"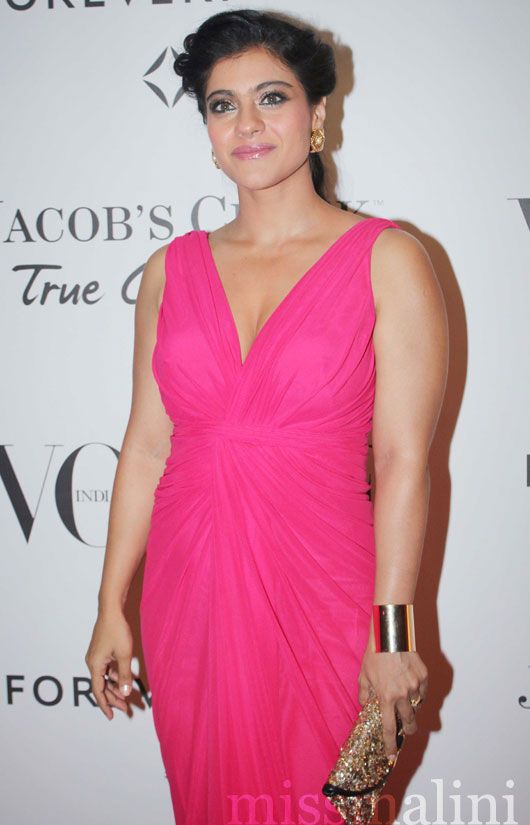 Sushma Reddy's Anushka Khanna dress and belt paired with earrings and bracelet from Outhouse.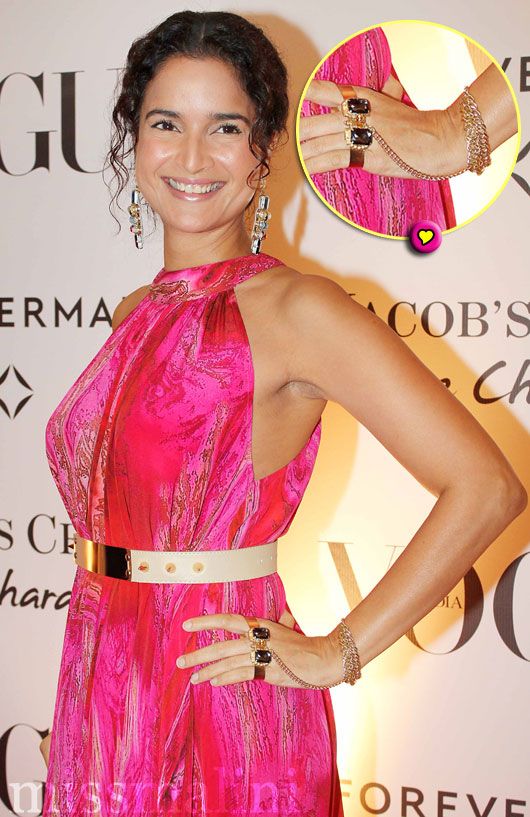 4. Pooja Makhija's iconic Masaba Gupta camera print drape.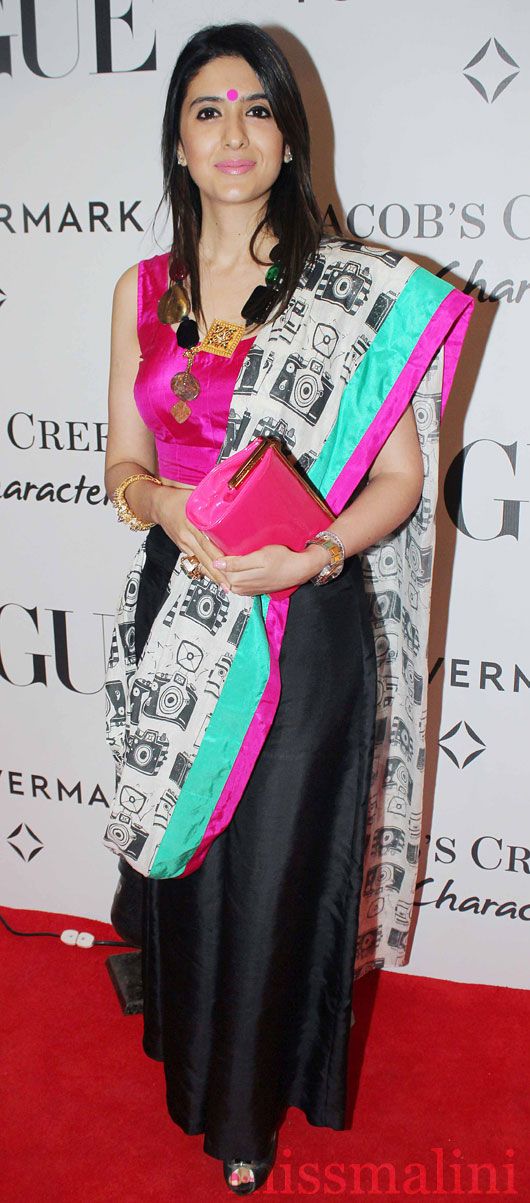 5. Juicy fruit colors that are all the rage this season.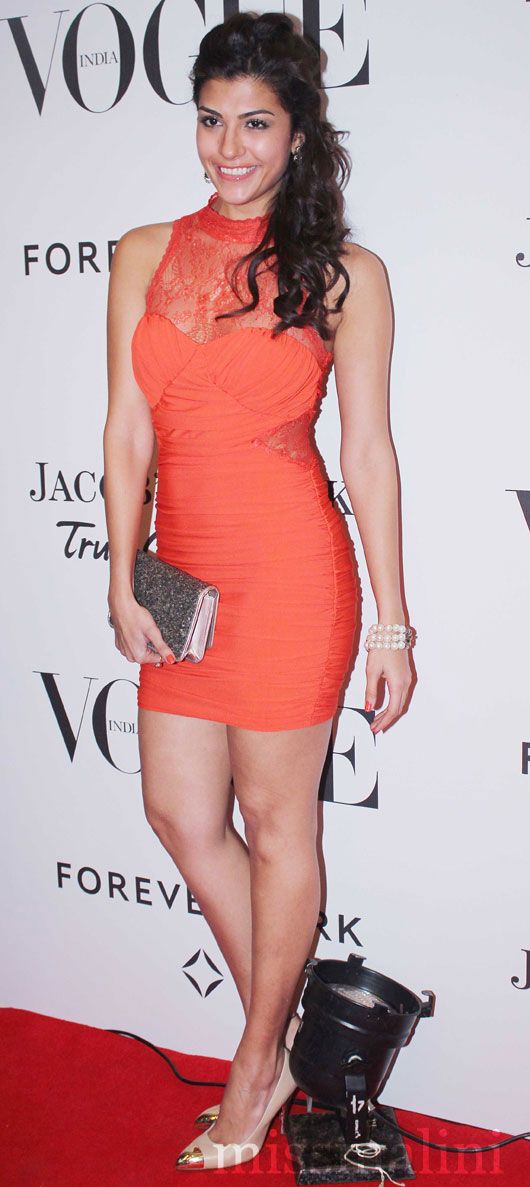 6. I heart the knot detail on this darling LBD!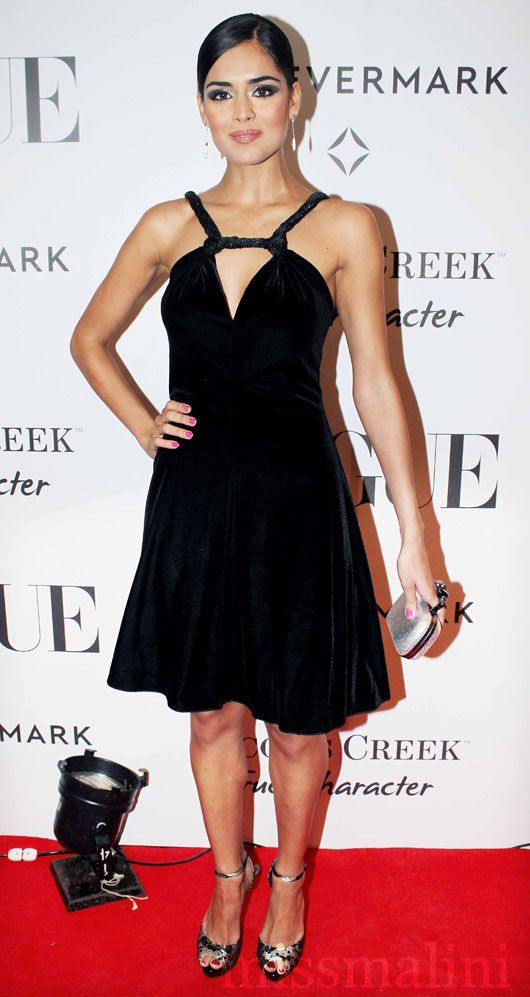 7. Say what you will, some tattoos are just plain sexy!
8. Sabka favorite Sabya! I mean seriously, Sabyasachi is clearly always in Vogue. Due I think in part to the fact that the former Mrs. Lakmé – Sabina Chopra, is such a fan and his eternal muse!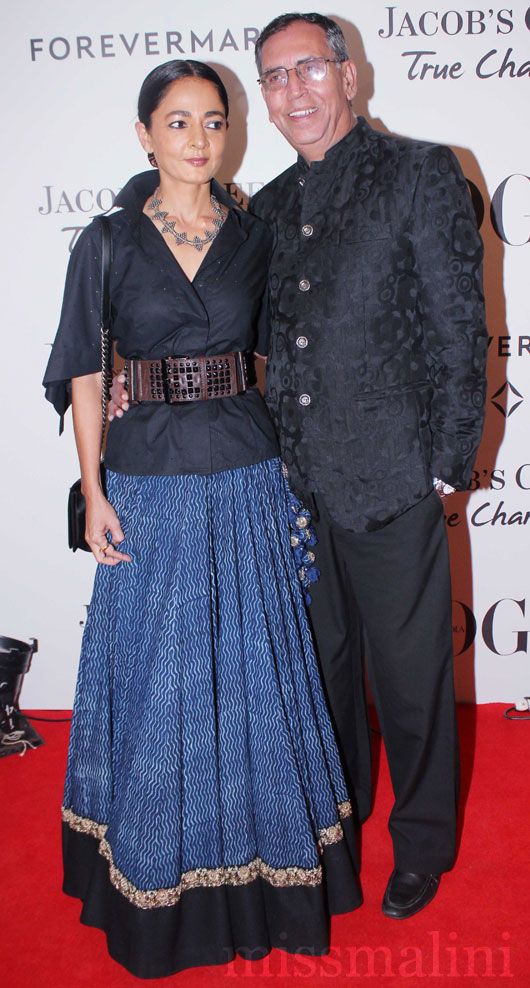 Jacqueline Fernandez also wore a Sabyasachi skirt…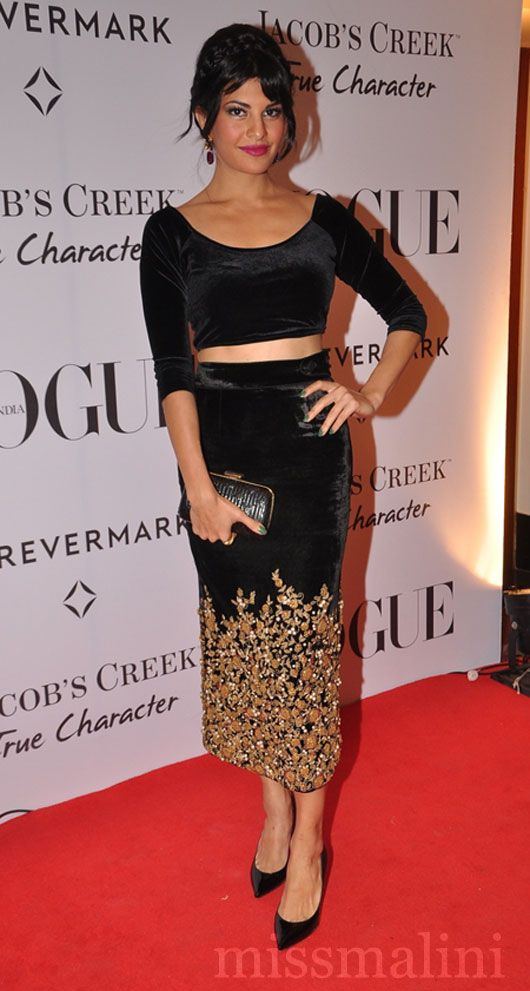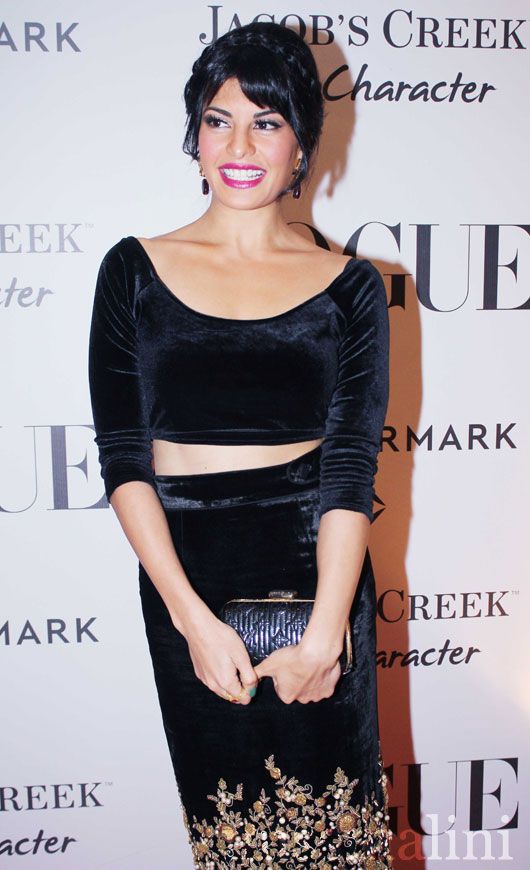 Even the bosses wife, Namita Kuruvilla was in Sabyasachi. So glam!
9. Barkha n Sonzal, heart the Sabya headband too!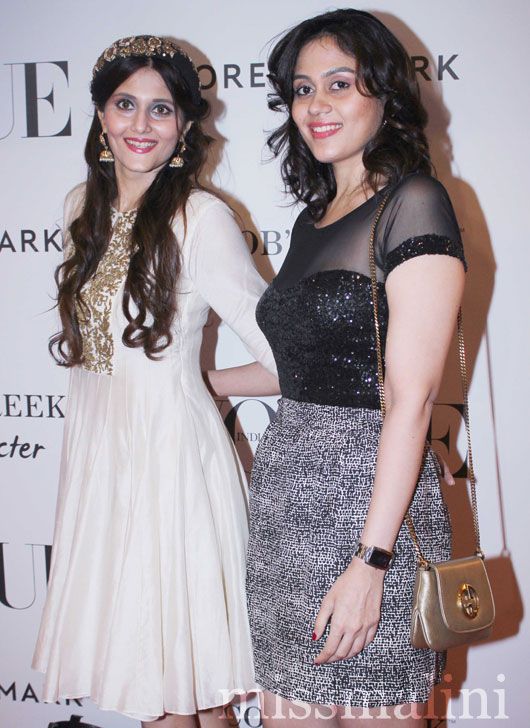 10. Don't you just love it when Bollywood's in Vogue?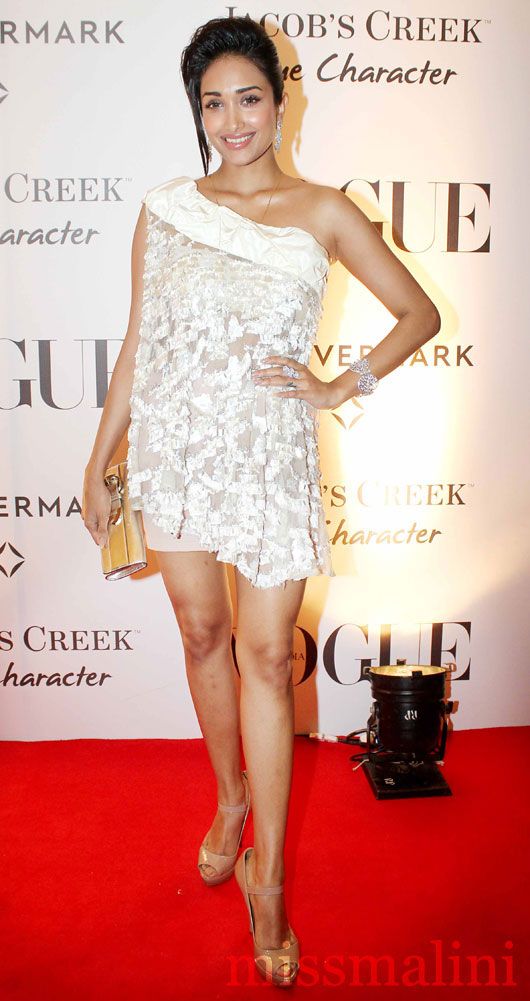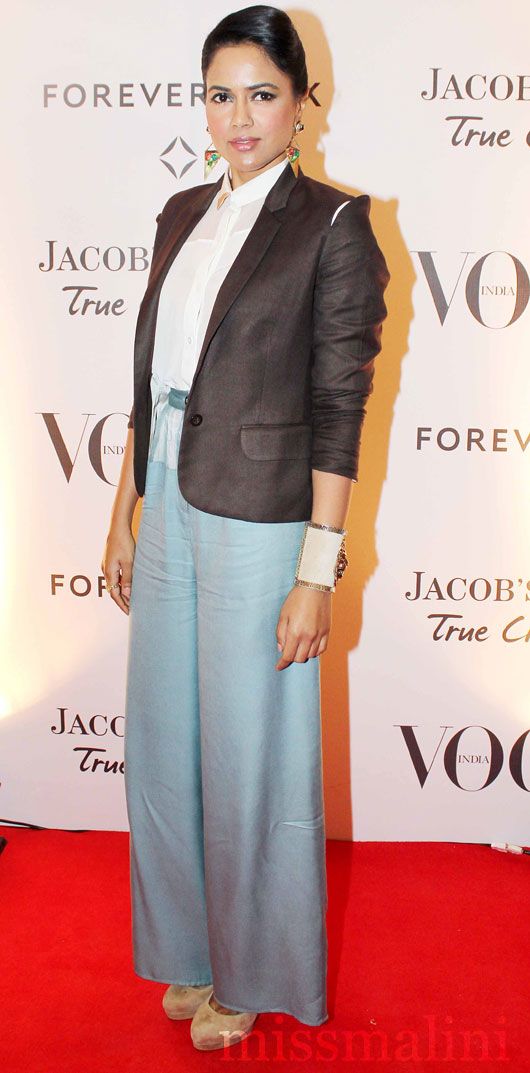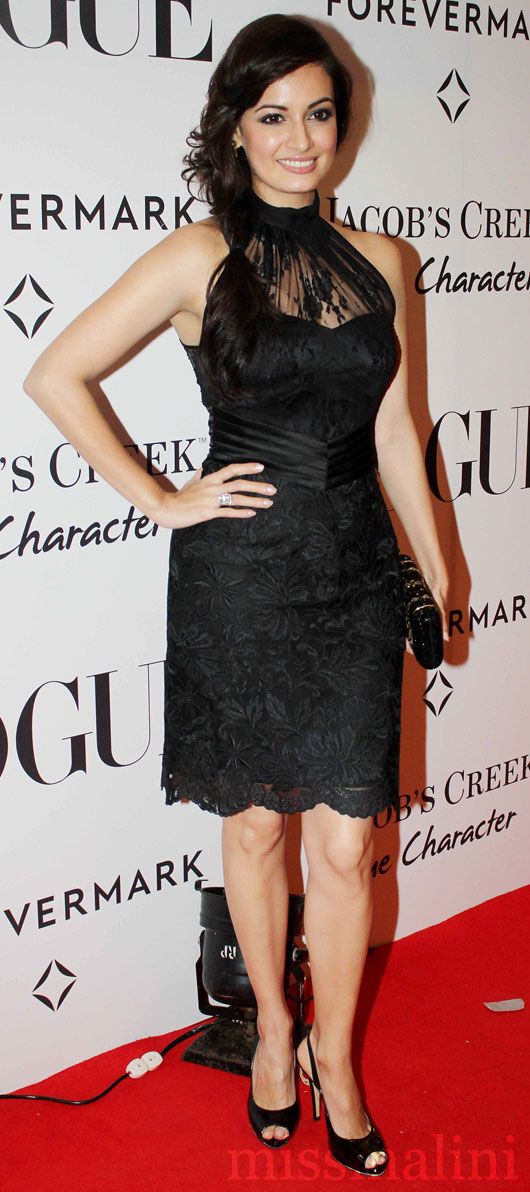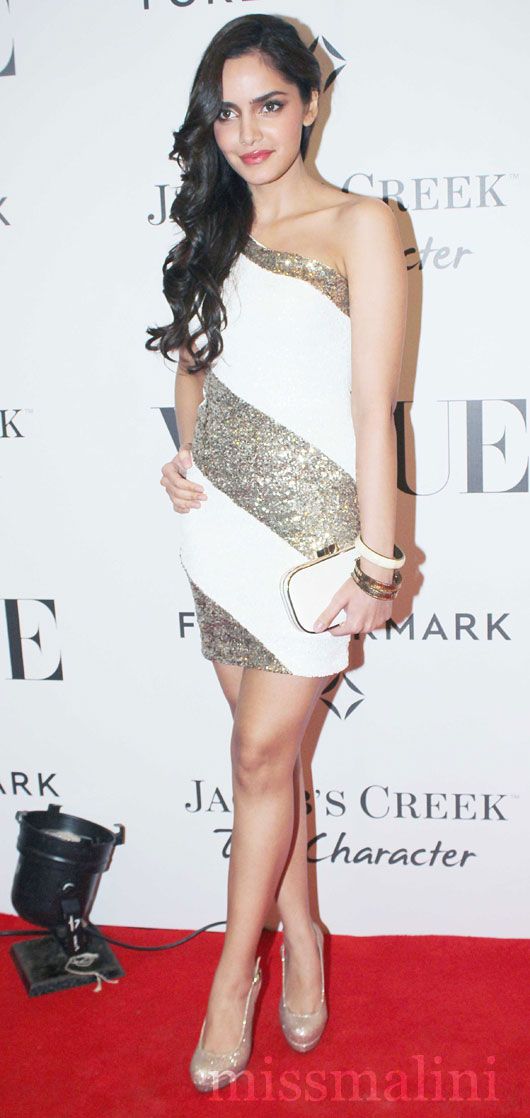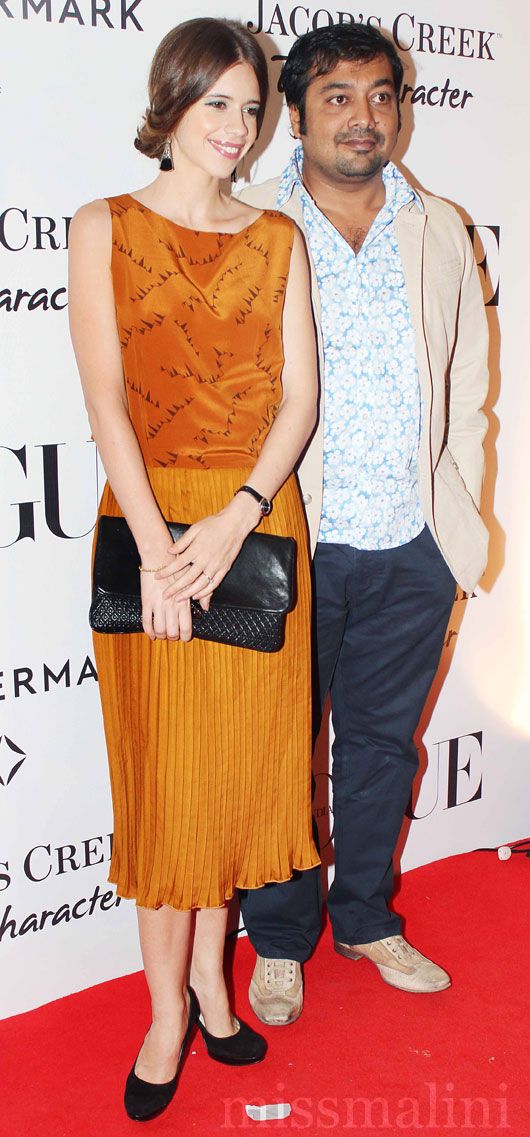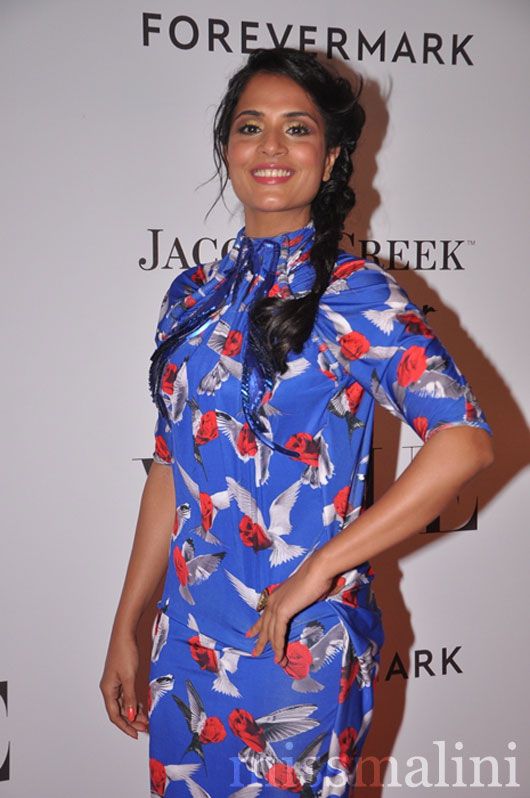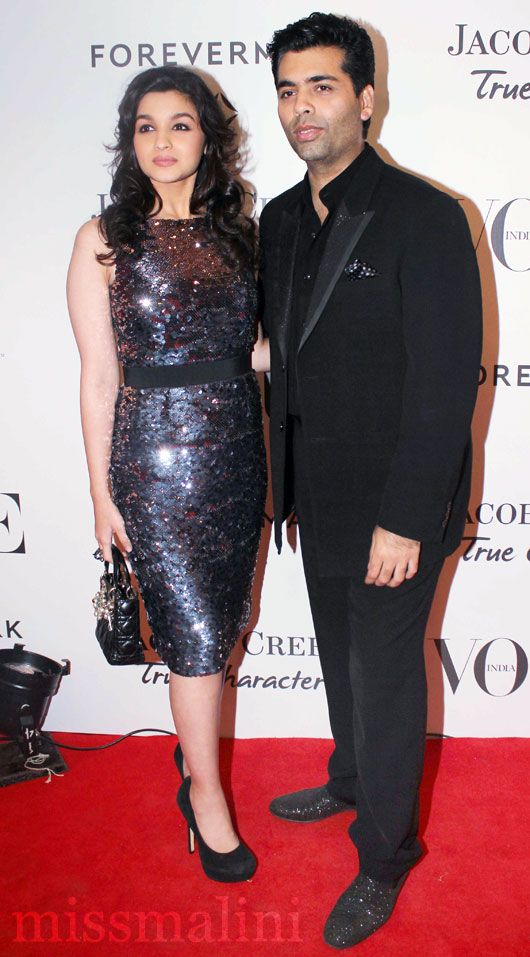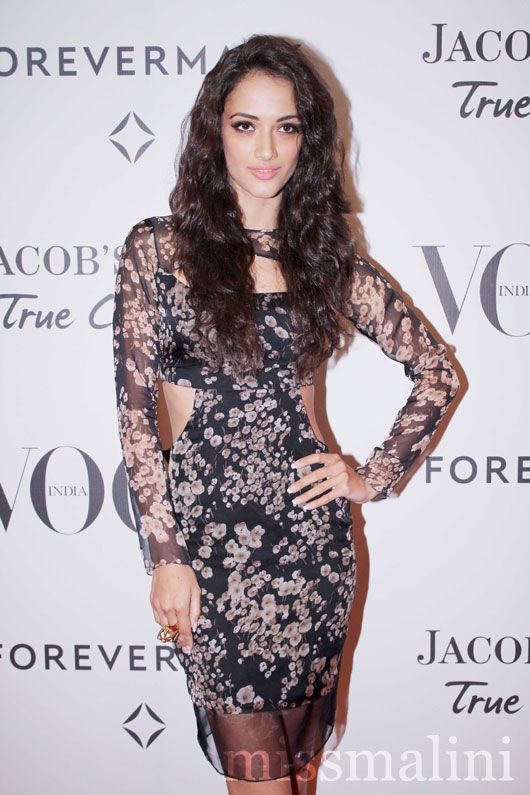 Stunning Miss P!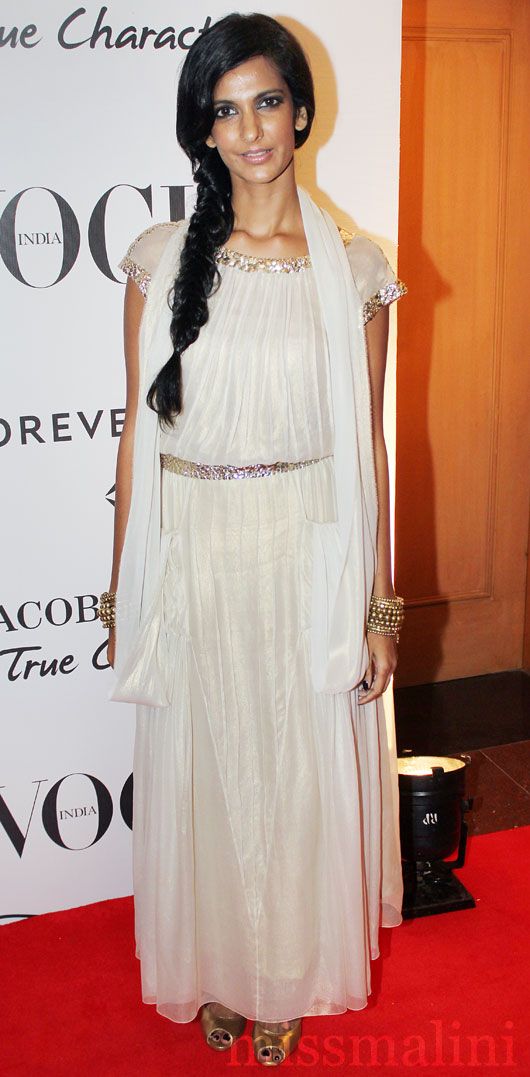 And since I'm saving the best for last, how cute is this guy? 🙂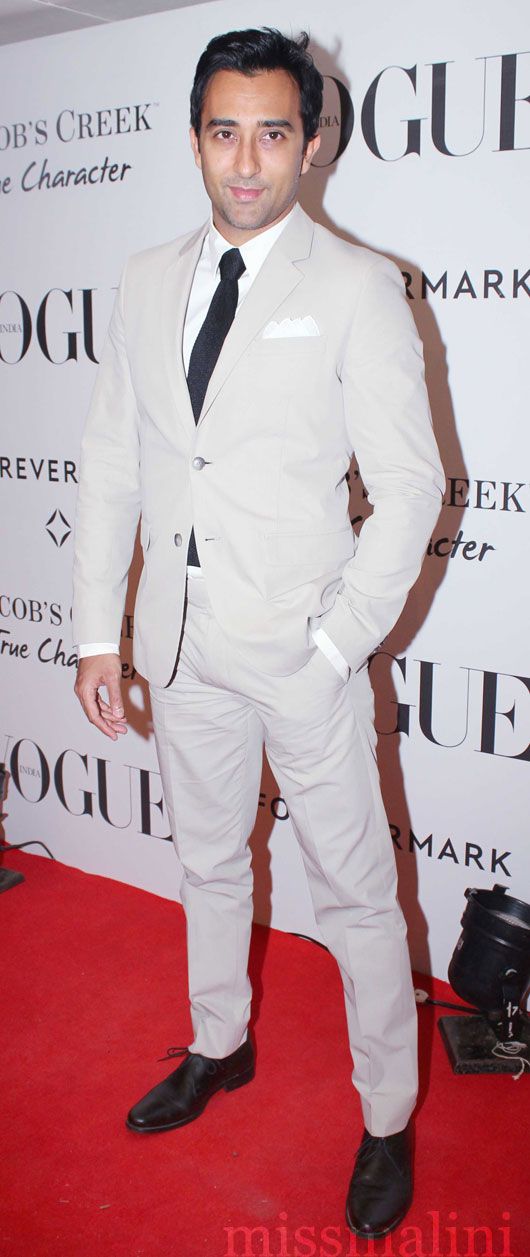 Smashing party and happy birthday Vogue India! Cheer's to another 5 epic years of red carpet gold.
Pix: Yogen Shah