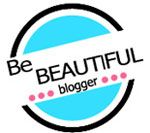 Let's play a little game of eye spy 🙂 can you recognise the two beauties from their eyes above? Leave me a comment below and you could win yourself a little eye love! (Mention your favorite shade of liner and your city please!) xoxo
I've decided to start experimenting with eye liner shades. I find that electric blue looks especially pretty with an olive skin tone. Wait for my video tutorials coming soon from Smashh the Salon near you 🙂 but for now feast your eyes on this!
MissMalini Recommends: Lakmé Absolute Forever Silk Eyeliner range!