CEO of Dagmar Jewellery, architect, entrepreneur and avid travel junkie, Pavan wears many hats and it was his passion for travel and finding new luxury destinations that provide an atmosphere for inspiration that caught our fancy, so if it's a luxury vacay you're after, he's your guy 🙂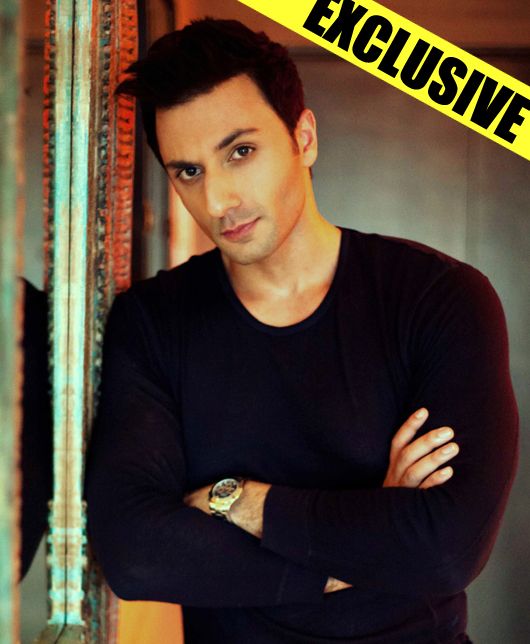 Being in the fashion and luxury space, I have come to realize that luxury is not only about cluttering one's space with random over-priced objects. Luxury, in its true sense is about "Lifestyle."
Luxury has to be lived, experienced and absorbed every day, in various forms and through most functions- to be truly embraced.
To me, Luxury is about making choices that allow you to incorporate element of 'joy' into your life everyday and for mortal souls as myself (that are drawn to the beautiful things in life), nothing can be more restorative than a week of uber-luxe at an exotic atoll. I initiated scouting for this perfect getaway about six years ago and have since then had the good fortune to stumble upon a trove of poignant Asian holiday experiences.
1) Bali, Indonesia
I don't think the little snippet of Bali in the Eat, Pray, Love motion film did the island any justice. The deeply spiritual (lack of a less provocative word) energy of that land actually assaults you, in a terrific way, as soon as you exit the airport. An extremely charismatic location with an incredible amount of luxury accommodation options and even more varied culinary experience. The island has a great repertoire of more commercially popular resorts like the Four Seasons and Banyan Tree down to the more intimate and actually brilliant private villa options. The Seminyak as well as Ubud areas particularly have some astounding properties to stay at.
My personal choice there was the Bulgari Resort. It was more in sync with my sensibilities. Breathtaking views, impeccable service, great food and certainly value for my dollar! Balinese design in general has an extremely refined aesthetic and this is something I found prevalent across the board be it at the Four Seasons or at most of the numerous smaller more intimate boutique Villas. The aesthetic I am referring to here is not the tacky so called "Balinese" furniture and odds and ends available at every so called lifestyle store in India now- I am referring to a sensibility that is truly laced in the Bohemian way of life that they stand for. Whilst there, my suggestion would be to try and tap into that truly bohemian and therapeutic energy the location exudes. While Bali has unbelievable resorts, cuisine and nightlife options, my suggestion would be to attempt at absorbing more from than land.
Overall – Great blend of energies and people and lots to do. The downer for me was the not so great waters. Not as conducive and pleasurable for a scuba or snorkeling experience as other locations and at times the locals can be a bit dodgy!
2) Boracay, Philippines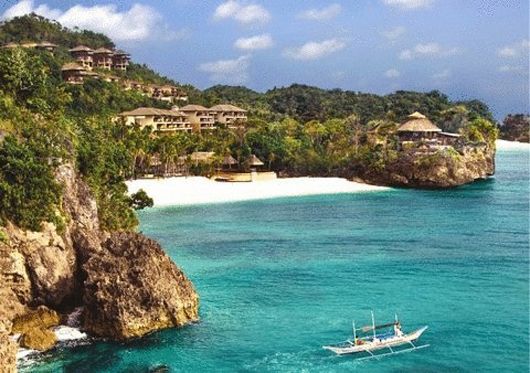 This was another level of island leisure altogether! Brilliant beaches, lots and lots of people, a fair amount of quirky lounges and bars along the beach front! This isn't an island necessarily for the traveler looking for the Zen experience but certainly was tremendous high energy enjoyment.
I chose the Shangri-La resort and Spa Boracay. Gorgeous resort in its quintessential grandeur and yet very honest to its local environment. Super service and food quality. The décor for me (and I do tend to be more critical than other because of our architectural bearings) was a bit confused. While it was very fine looking, I wasn't really sure as to where the designers were really heading with the look. However, the views made up for any element of confusion that I may have had.
My first reaction when I stepped out of the hotel and got myself onto the main beach stretch was one of absolute shock to be confronted with such a enormous amount of people and activity. However as I walked along that stretch that allowed the environment to sink in, my energies seemed to pretty much align themselves to this burst of celebration and merriment all around. I guess I was able to find the peace within the chaos! As of today, it continues to stay on the top of my list as my most preferred! The advantage of staying at a more silent resort was that it brought about great balance to the trip overall. I would recommend that to anyone planning a visit to this fascinating land.
This leg of the journey spilled into the Cebu islands in the Philippines! This I will say was a marginal let down, given the hype around the island. The resort selections were mediocre and an overall low energy environment. The resorts here, for me lacked the finesse I would like to experience against such candescent waters and beaches.
3) Langkawi, Malaysia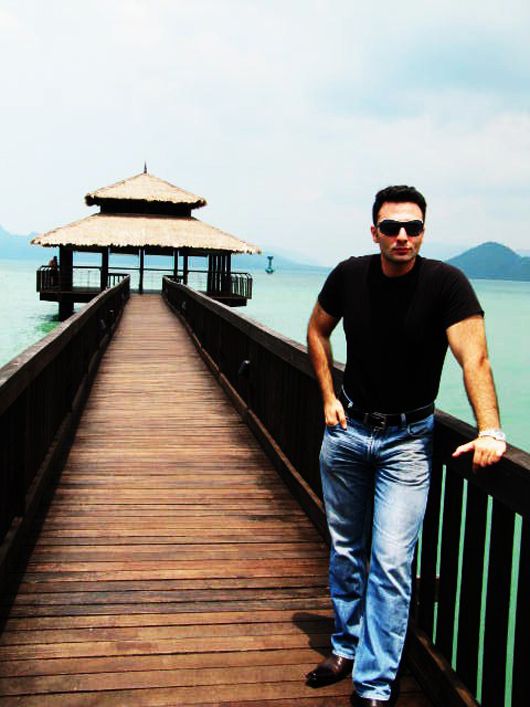 This is an archipelago made up of 99 islands on Malaysia's west coast. Surrounded by turquoise sea, the interior of the main island is a mixture of picturesque paddy fields and jungle-clad hills. This for sure stands at my second most preferred island get-away!
Once again effulgent waters, white sand beaches and absolute ambrosia for the eyes as far as the inherent landscape went. Great mix of resorts. I opted here to divide my stay between two very diverse resorts to afford myself an eclectic experience. I first chose the smaller boutique property called the Tanjung Rhu Resort over its neighbor, the Four Seasons, for the first leg of the trip! Absolutely brilliant! Extremely high-end, yet did not in any way lose its connect with the sensibilities of its surrounding. Great food and service, large and plushy villas! Incredible private beach with its own peripheral private island. The only questionable phenomenon for me was the strict dress code at their dining spaces. I did certainly swing by the Four Seasons and enjoyed its bohemian architectural aesthetic and very chic spaces especially the pool oasis area set against a back drop of natural terrain! However, for me the overall design and finishing was too irreproachable against the rawness of the natural landscape.
As a visitor to Langkawi you will remain amazed and awed by the natural beauty pretty much throughout the length of your stay, I know I was! Some moments stick with you locked in time and one of those for me was on this trip! Must have been almost sunset and a Japanese bride and groom were getting photographed against the Turquoise waters and surreal natural landscape at the beach of the Tanjung Rhu Resort. The hotel had lit up little flames along the beach periphery. What was brilliant was how they carried out their affairs in absolute silence and privacy without even a hint of being intrusive to anyone of the other well heeled residents of the resort. Was just an almost too aesthetically brilliant moment!
Another terrific island to look out for in the same vicinity is Tioman. Known for its beach front Golf Course. My resort of choice here would be the very rustic yet luxurious Japamala. A fascinating resort designed around the natural terrain using indigenous materials and techniques.
4) Maldives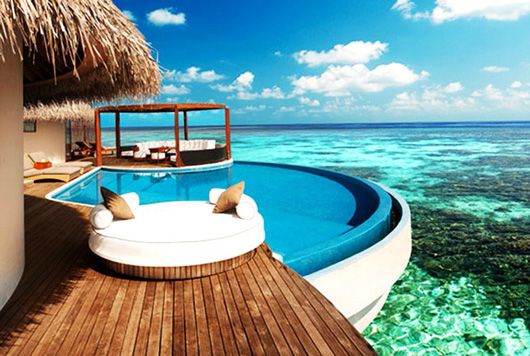 Almost everyone has heard of the Maldives and its reference to being one of  the most sought after and potentially expensive island resorts in this part of the world.
Maldives is a country of South Asia, situated in the Indian Ocean, south-south-west of India. It consists of approximately 1,190 coral islands grouped in a double chain of 26 atolls, spread over roughly 90,000 square kilometers, making this one of the most disparate countries in the world.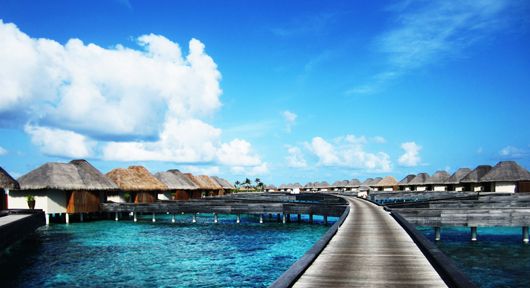 The resort selection here had to be the best! It was undoubtedly the very acclaimed 'W' Resort and Spa with its lucid design, exhilarative spaces, precise alertness to detail and chic interior. The entire property had an undertone of a certain "sexiness" to it with lulling tunes of lounge music playing through every square foot of the island. The villas were crafted around the utmost endeavor to afford sensuality with private pools overlooking the beach or simply over the water.
The water, as all the images portray, was extraordinaire and clear with an exceptional experience for scuba and snorkeling.
Whilst at the Maldives, to truly enjoy the experience, one needs to allow for oneself to sink into a bubble with all work endeavors put on hold and yes for sure put aside any holiday financial logistics and don't do mental dollar-rupee conversions in your head when paying for little things because it is expensive, very expensive… but well worth the expense and many times it.