Last night was super fun, the GQ Men of the Year Awards had it all… glitterati, vintage glam, broadway razzle dazzle, magic, gossip and DRAMA! So here's a peak at a few of my favorite things (just like I did for the Vogue 5th Anniversary party!) But first a word from Shah Rukh Khan…
*Duly noted capitane, I'll keep it PG 13, well mostly 🙂
1. Rahul Bose, Elevated.
Rahul Bose was the charming host for the evening and brought three times his height in energy. (He also joked about wearing shoe elevators but he wasn't kidding, he was at least 5 inches taller in Steve Maddens!)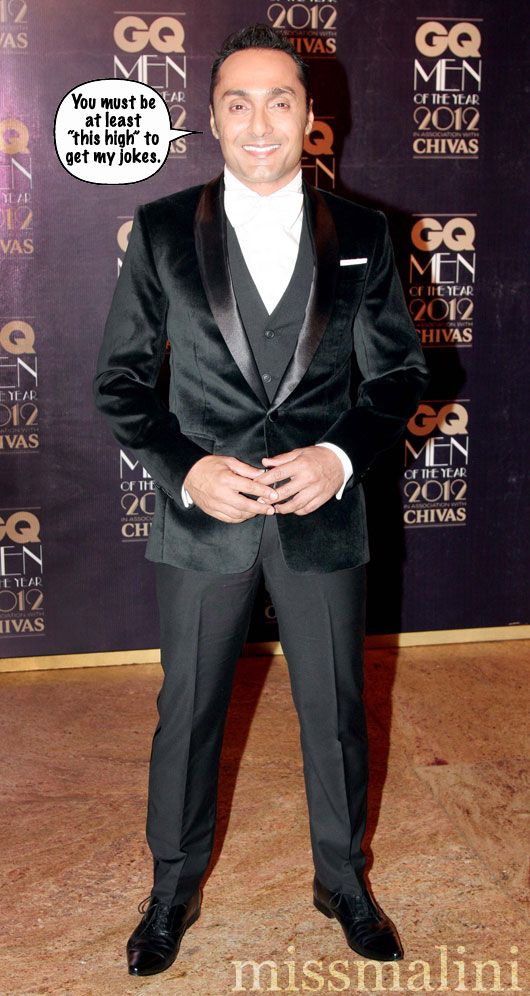 2. Half a Dress. Double the Drool!
Evelyn Sharma wore an interesting Nikhil Thampi creation that was… well, half gown – half catsuit! She definitely got heads turning though and both Nargis Fakhri and Dino Morea were overheard telling her she should have worn shorts instead of leggings! What do you think?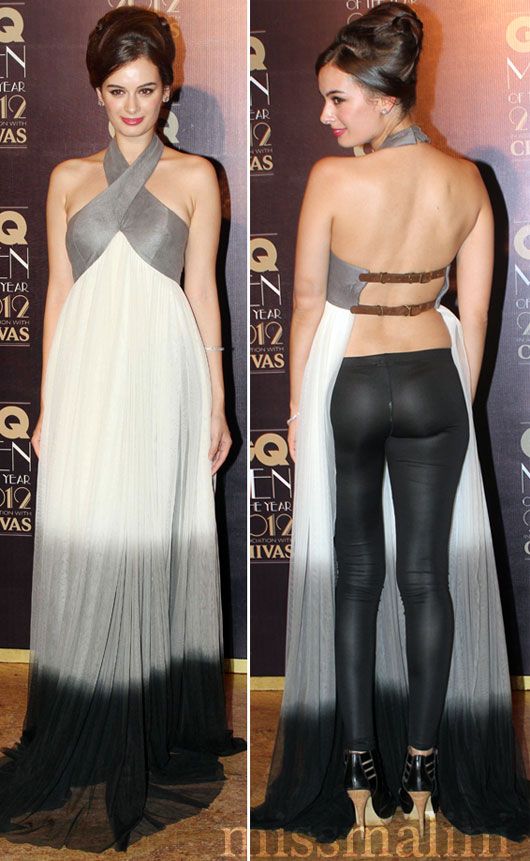 3. Lior Suchard The Mind Reader – Kajol, Vidya Balan and Deepika Padukone Revealed!
Probably my favorite part of the whole evening was Lior Suchard's act. (He's the Mentalist that read Nowshad's mind once remember?) Well he unwittingly revealed a few deep dark diva truths that would never have otherwise made it into the public eye. First he got Kajol to write down the name of a "person" and correctly guessed "Mickey Mouse" even though she tried to trick him! Then he got Vidya Balan and Deepika Padukone to admit who their first kisses were – Vidya's was a guy called "George" and Deepika's was "Prakash." Good thing he didn't get their full names or Google would have exploded. *lol*
PS. Am I the only one who thinks it's hilarious that The Dirty Picture's very own VB said the only first kiss she could remember was when she was 21?! How very Politically Correct of you madame.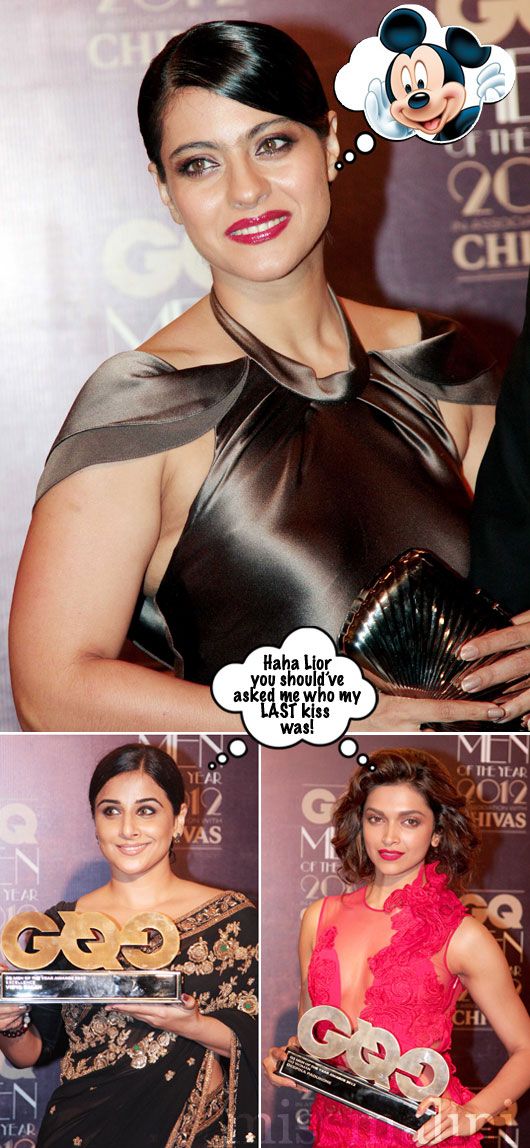 4. Vikas Khanna's "Obama Pajama"
OMG, Chef Vikas Khanna is one funny guy. While accepting his award for GQ Chef of the Year he recounted that when he told his grandmother he was going to cook for Obama she said, "What happened with your pajama?" *roflmao* amazing content.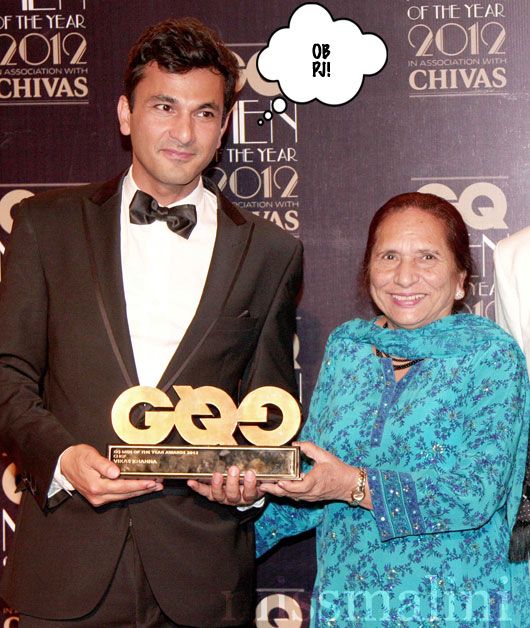 5. Gangs of Wasseypur – Straight from the Heart.
Gangs of Wasseypur may not have made it as our pick for the Oscars, but I love that GQ rewarded both the visionary director, Anurag Kashyup and his star performer Nawazuddin Siddiqui. Nawaz's speech was so adorable and heartfelt. He was super nervous so got up on stage and said, "I have a page, I read it." Too cute. Meanwhile Anurag grinned out loud during his, "funnily enough this is the only award I've ever gotten." Oh snap!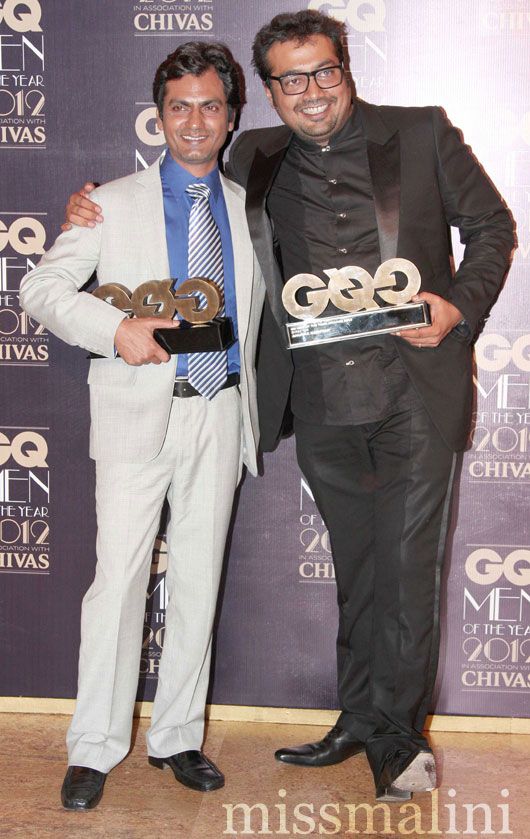 6. Slumdog Shoutout.
Anil Kapoor gave props to his son Harshvardhan for being the reason he did Slumdog Millionaire to begin with, thereby reviving his career. Apparently HK called it "Oscar winning" just after reading the script! Now that's what I call some serious skill.
PS. I forgot to ask, did you like my outfit?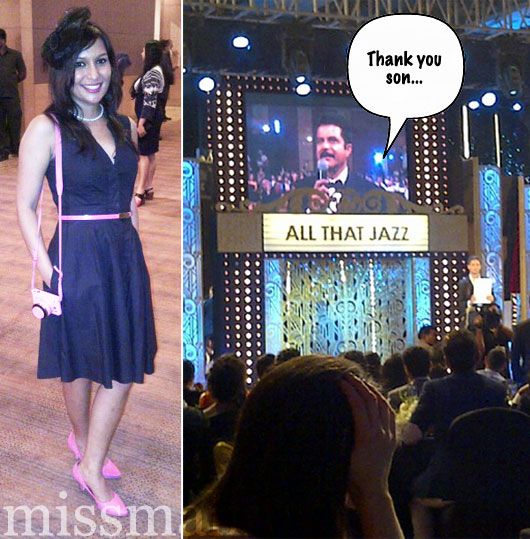 7. Vintage Hollywood Glam.
Full points to Deepika Padukone for looking like an absolute FOX. Ever since I saw Om Shanti Om I knew she was born for it. Vintage glam diva to the max.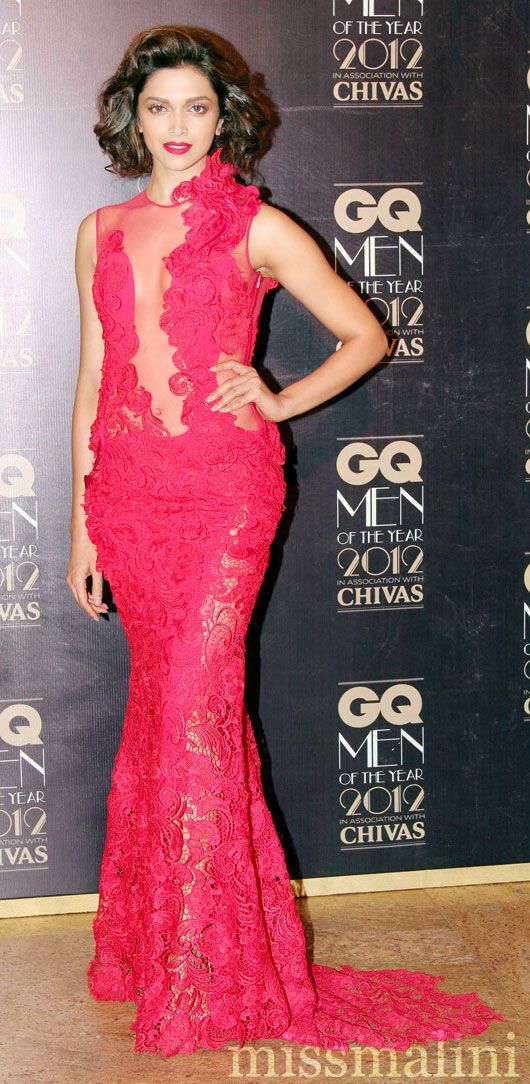 8. Pull at the Bar.
The only man who could get you a drink while the show was still on. I dunno how he did it but Terence Lewis is a magician.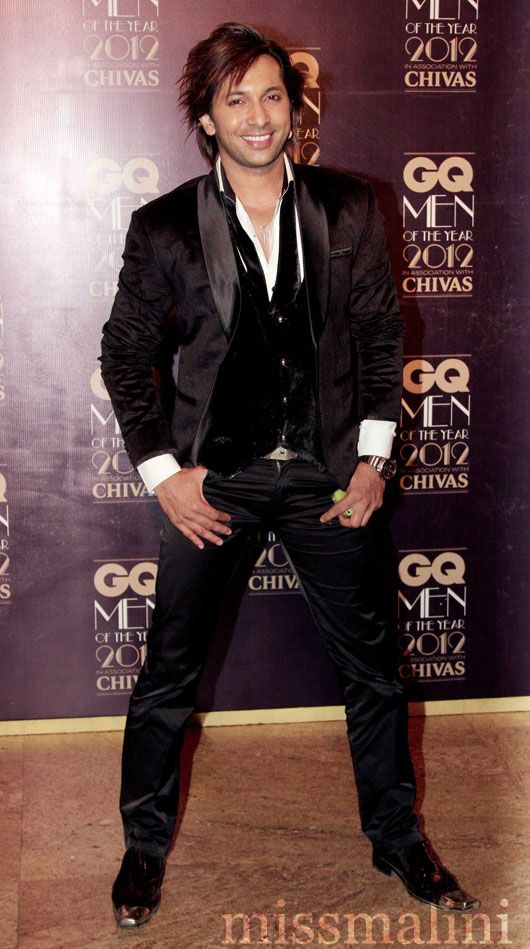 9. #GQMenoftheYear Twixcitement!
I love that my Twitter-wall was abuzz all night with tweets from the event, creating a very cool virtual reality experience and giving thousands a peak into a roomful of Mumbai's elite – real time, with pictures!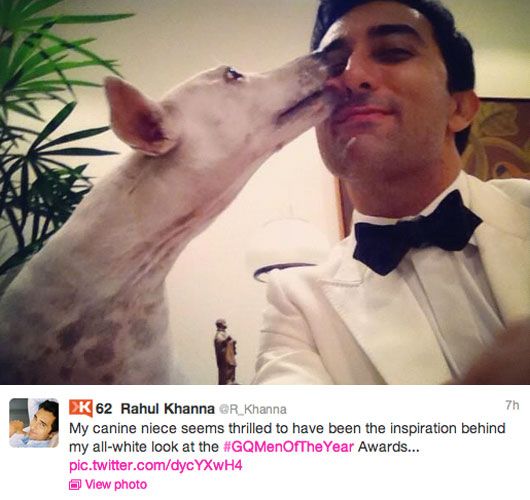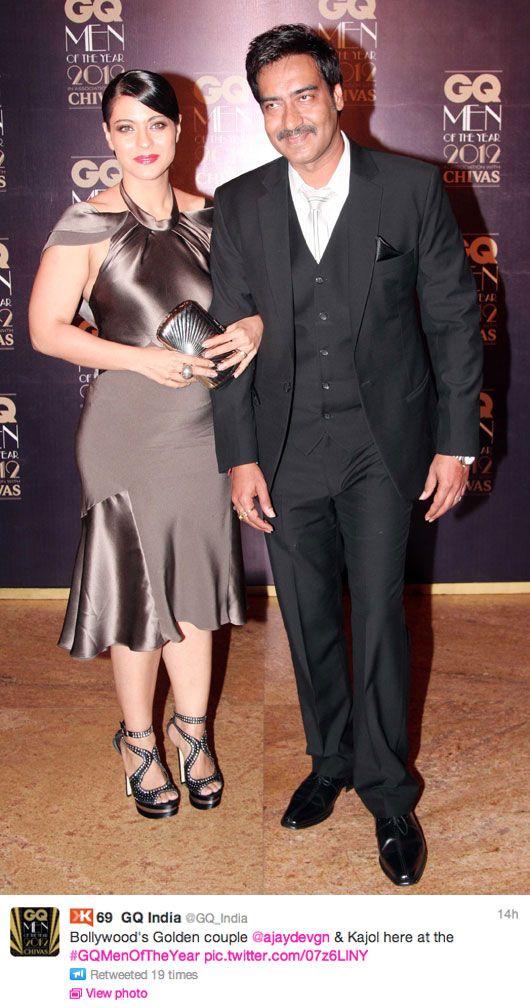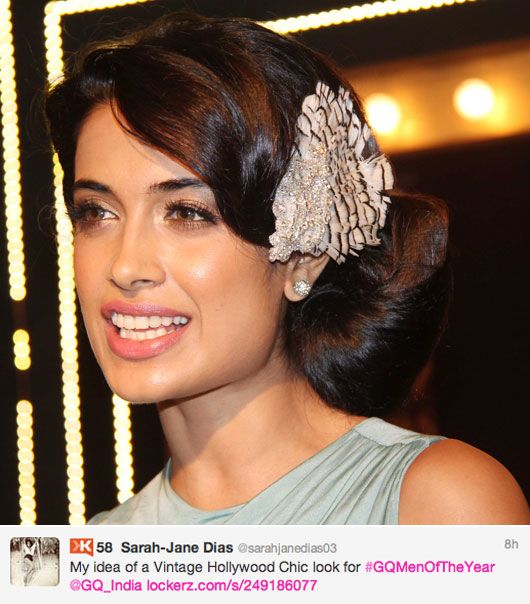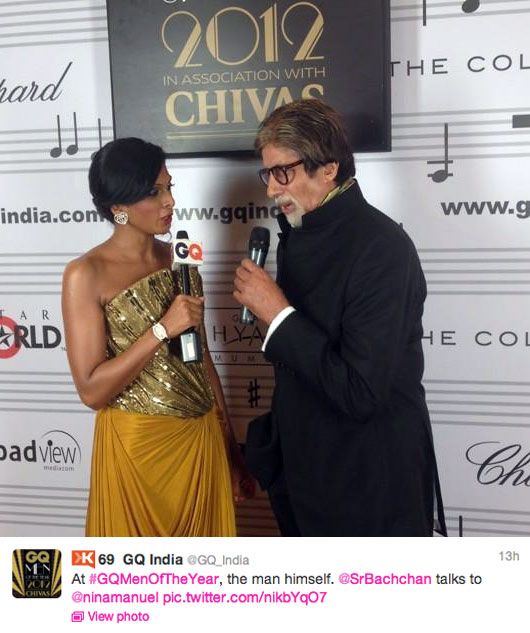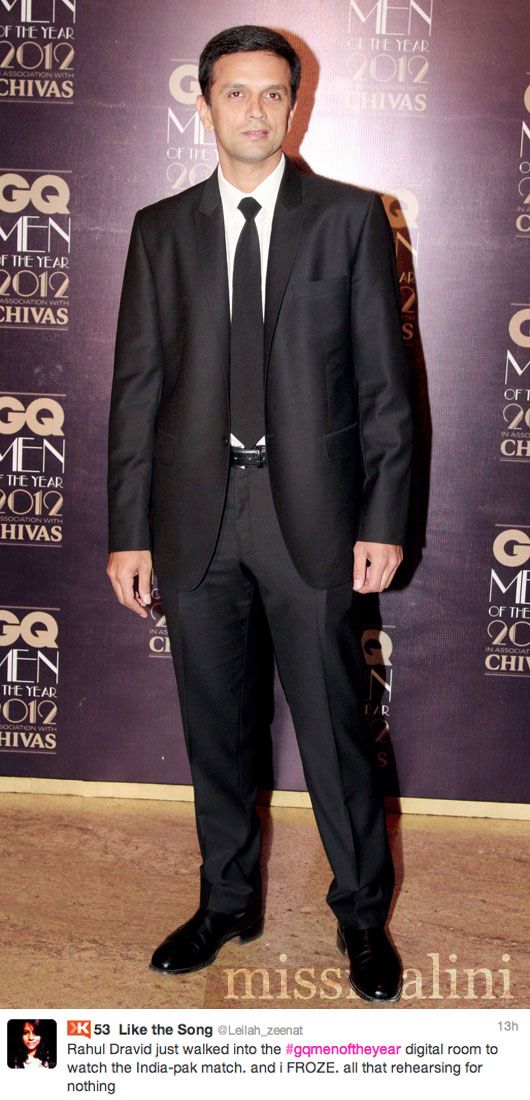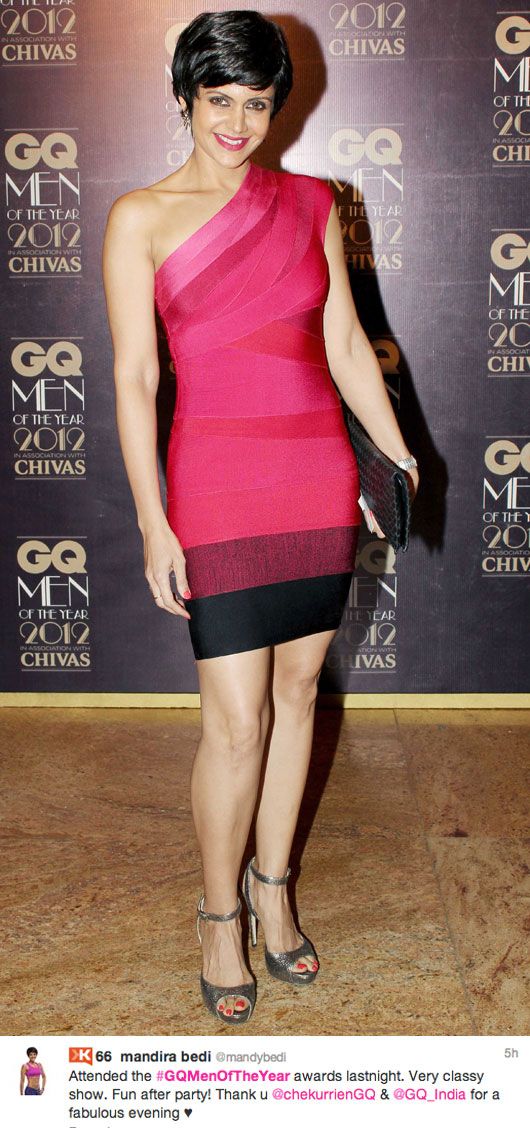 10. The Winners
GQ Agent of Social Change – Mohandas Pai | GQ Artists of the Year – Thukral and Tagra | GQ Chef of the Year – Vikas Khanna | GQ Director of the Year – Anurag Kashyap | GQ Writer of the Year – Rahul Bhattacharya | GQ Emerging Talent of the Year – Ayushmann Khurrana | GQ Award for The Ultimate GQ Man – Shahid Kapoor | GQ Award for Lifetime Achievement – Anil Kapoor | GQ TV Personality of the Year – Shekhar Gupta | GQ Breakthrough Personality of the Year – Nawazuddin Siddiqui | GQ Legend of the Year – Rahul Dravid | GQ Sportsman of the Year – Sushil Kumar | GQ International Businessman of the Year – Tony Fernandes | GQ Businessman of the Year – Sanjay Reddy | GQ Cinematic Icon of the Year – Ajay Devgn | GQ Most Stylish Man of the Year – John Abraham | GQ Inspiration of the Year – Shekhar Kapur | GQ Designer of the Year – Rohit Bal | GQ Woman of the Year – Deepika Padukone |GQ Woman Cinematic Icon of the Year – Vidya Balan
Of course Shahid Kapoor looked delicious. Was there ever any doubt?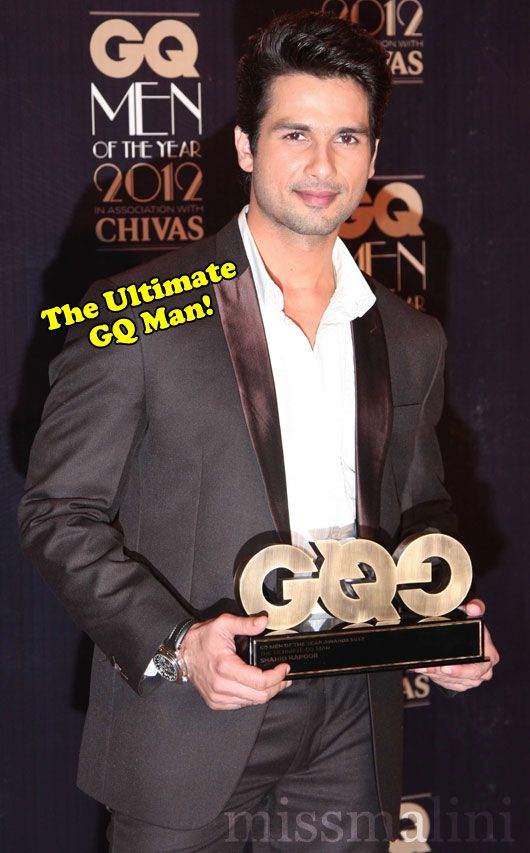 Psst! Sheesh Ashish 2.OMG!
I watched a girl in gold have a total meltdown with Ashish Raheja (who I can only imagine was her date, poor girl.) First I saw her top up her champagne flute to the brim and then pound the rest of the bottle directly down her throat. Then she grabbed his collar at the after party, evidently very pissed off about the attention he wasn't giving her? Eventually she took off her gold stilettos and ran out of the room with him in hot pursuit. Epic lovers spat in full view of the public. Classy.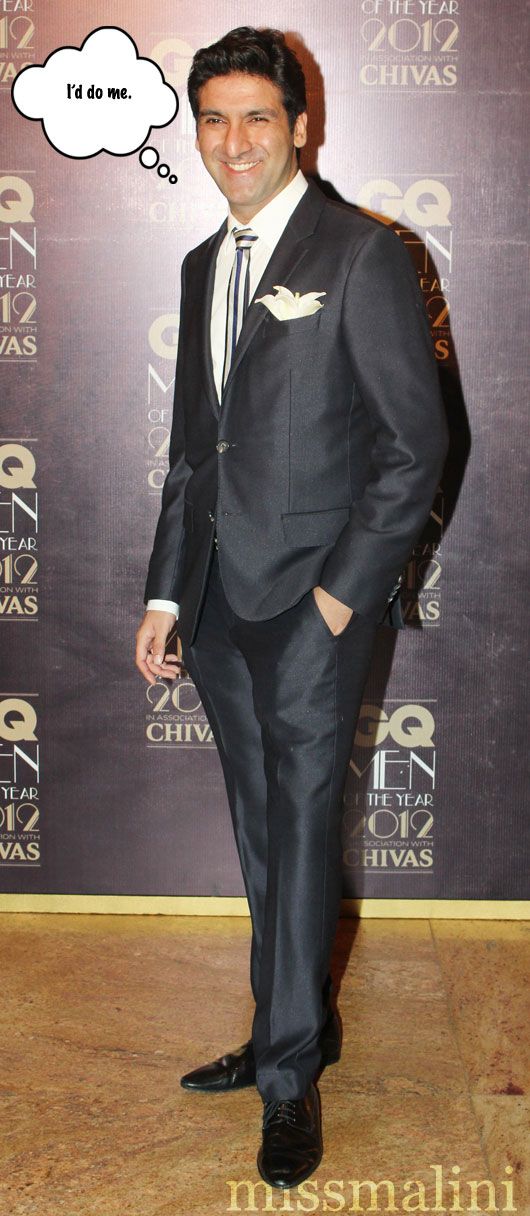 Dislike.
The only downer really was a rather surprising and somewhat ignorant comment one of the winners made, (apparently quoting Shobhaa De?) that "only stupid people become Internet journalists." *ahem* Fine, I'll let that one slide, but just this once.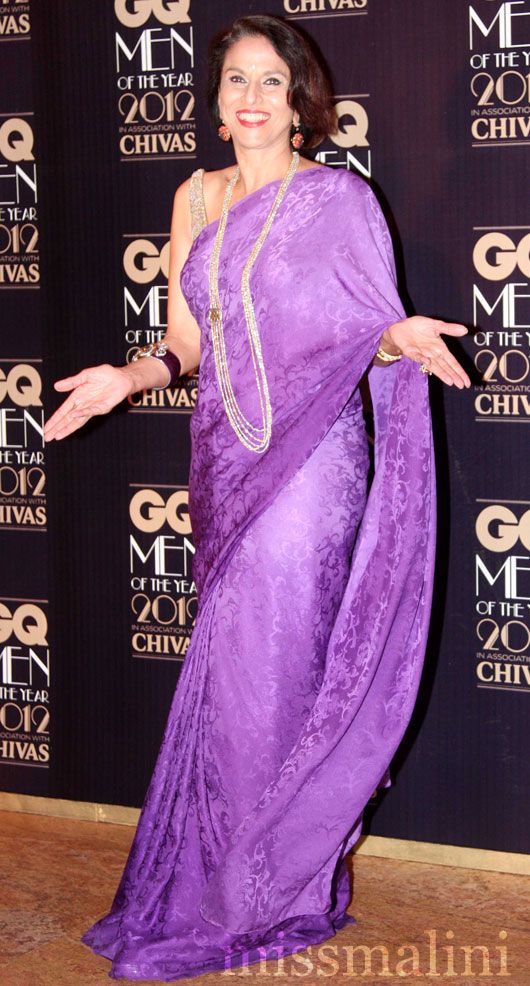 Pix: Yogen Shah