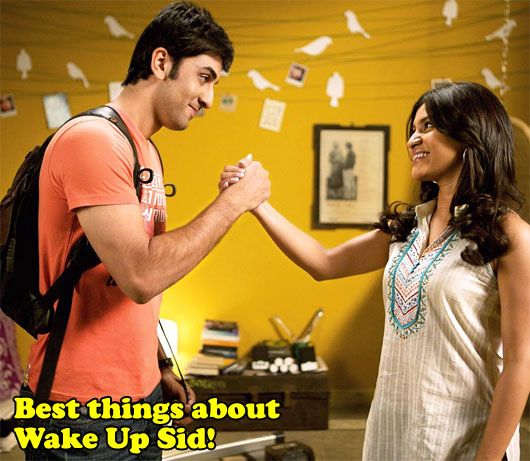 I came across this tweet by Kainaz Motivala and realized that Wake Up Sid just completed its three-year anniversary! You know how sometimes a film comes around and somehow manages to worm its way into your heart completely? Wake Up Sid is one of those films for me – there's nothing I don't love about it. So to celebrate the third year anniversary of this lovely, lovely movie, I'm going to share with you seven things I absolutely adored about it! Make sure you add to the list. 🙂
1. Konkona Sen Sharma's character, Aisha.
If there's one Bollywood character I think most closely resembles me, it'd have to be Aisha. I love how well-thought out her character is; writer/director Ayan Mukherjee makes sure to toss in little glimpses of her life that really shapes her character: things like her obsessive journaling, her love for books, her style (I want her camel-print kurta), her craving for independence, her flair for writing… I could go on, but most of all I love what a strong character she is; a complete departure from the damsel-in-distress type that Bollywood is known for.
2. The Mumbai Love!
When I had first seen Wake Up Sid, I wasn't living in Mumbai – but all that film made me want to do is pack up everything and come here, stat. Aisha's journey of falling in love made you want to fall in love with Mumbai, everything from Marine Drive to the monsoon to the book stalls at Fountain.
3. Rahul Khanna.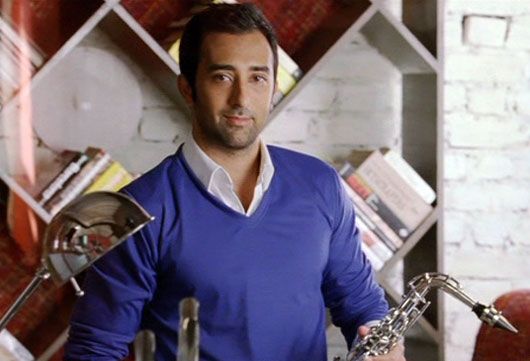 We don't see nearly enough of him in films, so when he does star in one, I have to sit up and take notice. He was practically the perfect choice for the character of Kabir – who else would fit the role of a hot, intellectual, mildly pretentious man to a 'T'? Rahul Khanna owns this character, and if I were in Aisha's place, the one thing I'd do differently is pick Kabir over Sid – even if it meant having to tolerate all those jazz nights (small price, really).
4. Sid's t-shirts.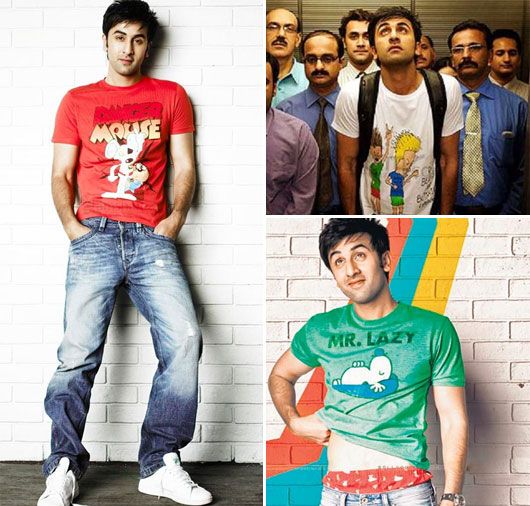 Love how so much of Sid's character comes across in his choice of tshirts – everything from Mr Lazy to Beavis and Butt-head says something about him.
5. Those cutesy scenes.
Wake Up Sid is filled with so many little moments that will put a smile on your face – the climax scene on Marine Drive, Aisha's birthday scene, the terrace scene, my list could go on. These are the scenes that make Wake Up Sid one of my most rewatchable movies.
6. The set design.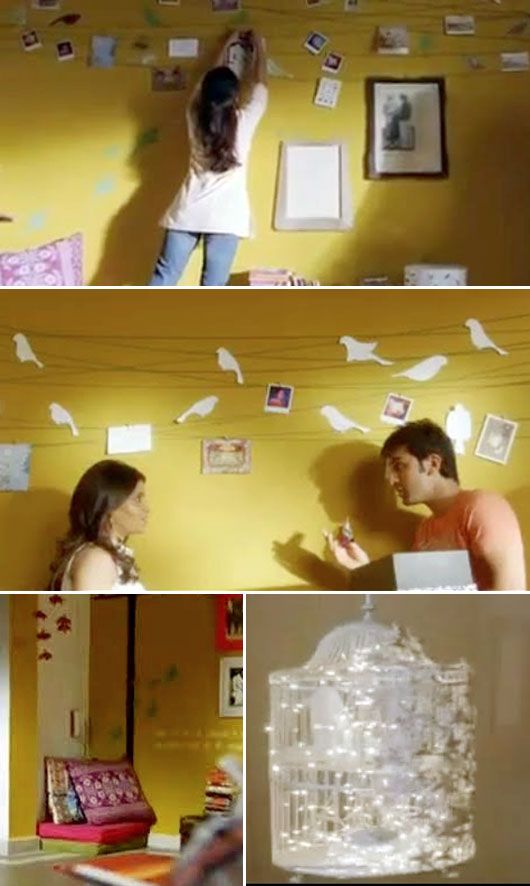 I don't know about you guys, but I want Aisha's apartment, now. The cheery yellow walls, the birdcage, the pillows, the photos, the bird cut-outs… next time I redecorate, I will most likely end up using her apartment as a guide!
7. The music.
It rarely happens that I come across a soundtrack in which I love every single song, but that happened with Wake Up Sid. Not only that, though – one of the best things I love about this film are those songs that are not on the soundtrack, but rather just in the background. I really wish there were full versions of Boondon Ke Moti , Jaha Main Chaloo and So Close.
So what do you love most about Wake Up Sid? Let me know in the comments – meanwhile, I'm off to watch this film for the umpteenth time!