Y'day the 5th of October, 2012, was Global James Bond Day, so I thought why not give a couple of pointers on how to dress exactly like 007? So, guys, come this way − if you want swag like Bond 😉
What's more of an abiding image of Bond than roulette games and dinner jackets? And now, you can get the exact same dinner jacket worn by the current 007, Daniel Craig, in Skyfall! The shawl collar midnight blue number with contrasting black satin lapels is possibly the most gorgeous I've seen. Unsurprising, considering it is by Tom 'God' Ford (<3), who, btw, dresses Craig in the film 😀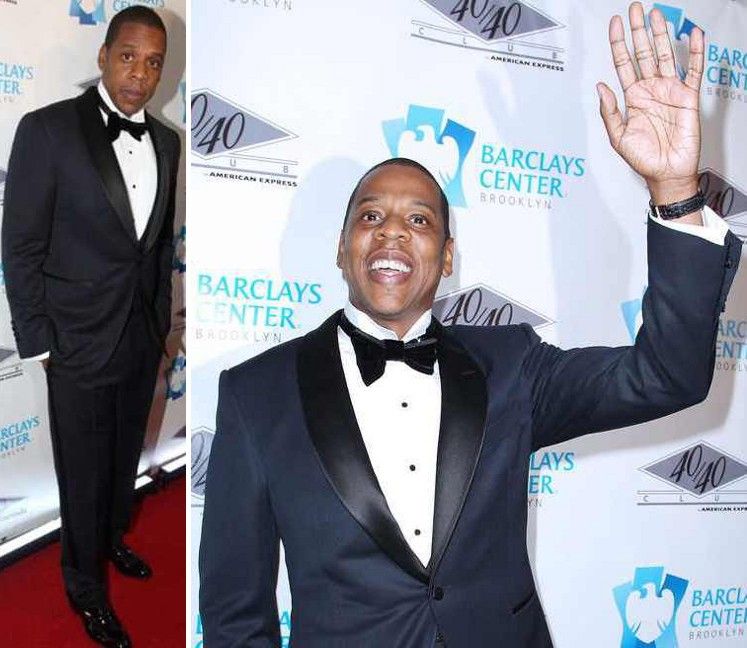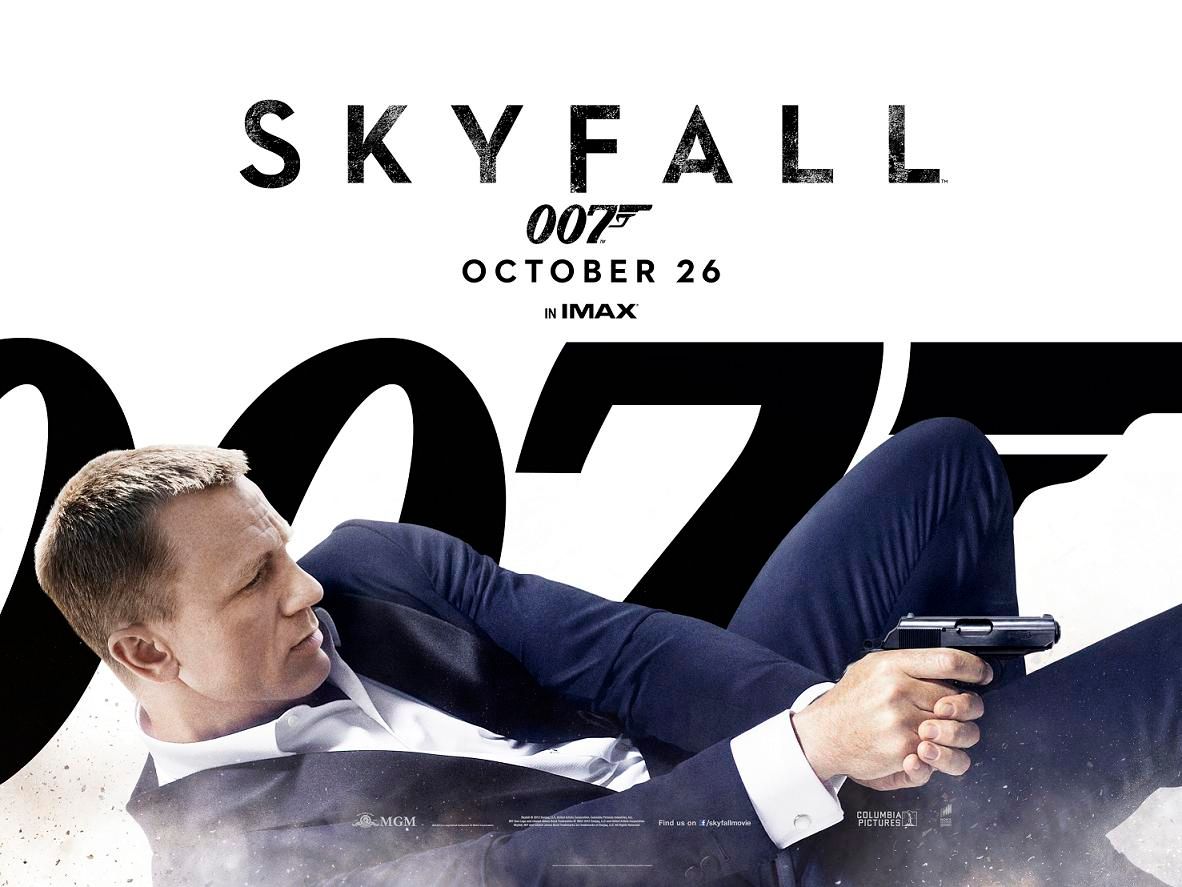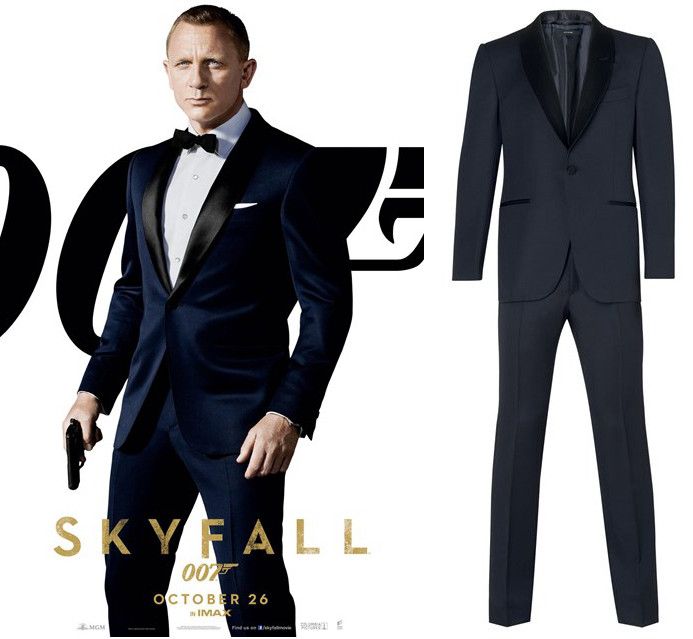 It comes with a mere price tag of £2700, though 😉 BUT, given it's in midnight blue, the connoisseur's choice when it comes to black-tie dressing, and it'll be made-to-measure by the finest of craftsmen (that's how TF rolls, btw!) , methinks it'd be money very well spent. It's available exclusively at the Tom Ford space at
my fave place in the world
Selfridges in London, FYI.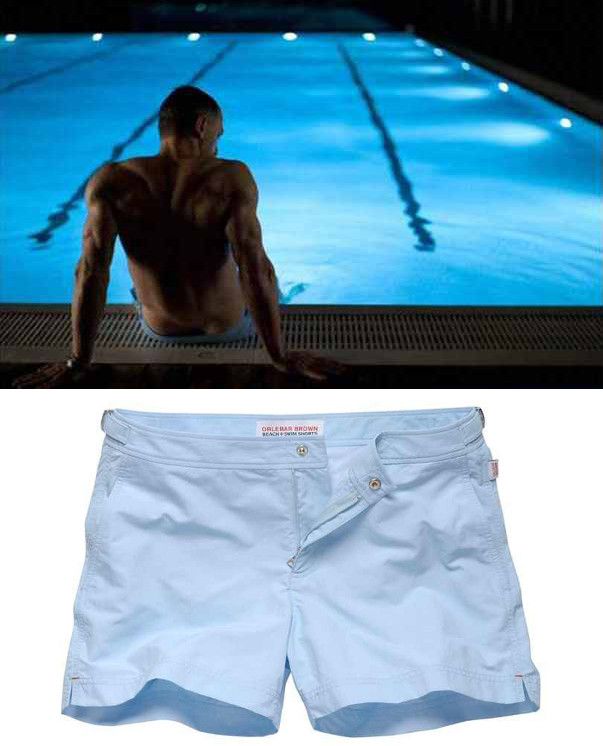 If the £2700 is too steep an amount for you, fret not, you can still get some of 007's swag – for £125!!! That'd be by way of his swimwear. He swapped the snug Le Perla Grigioperla Lodato trunks seen in Casino Royale, for a pair of elegant sky blue Orlebar Brown 'Setter' shorts in Skyfall. Gotta say, I'm not much of a fan of the 'Setter' shorts: I find them to expose more than I bargained for. But Orlebar's 'Bulldog' shorts, which come in a mid-length, OH YES! They're tailored to perfection, dignified and smart enough to wear for martinis by the beach/pool. FYI, you can get Orlebar Brown shorts from the company's e-tail site,
my future employer
Mr P, ASOS and SSense, all of whom ship to India.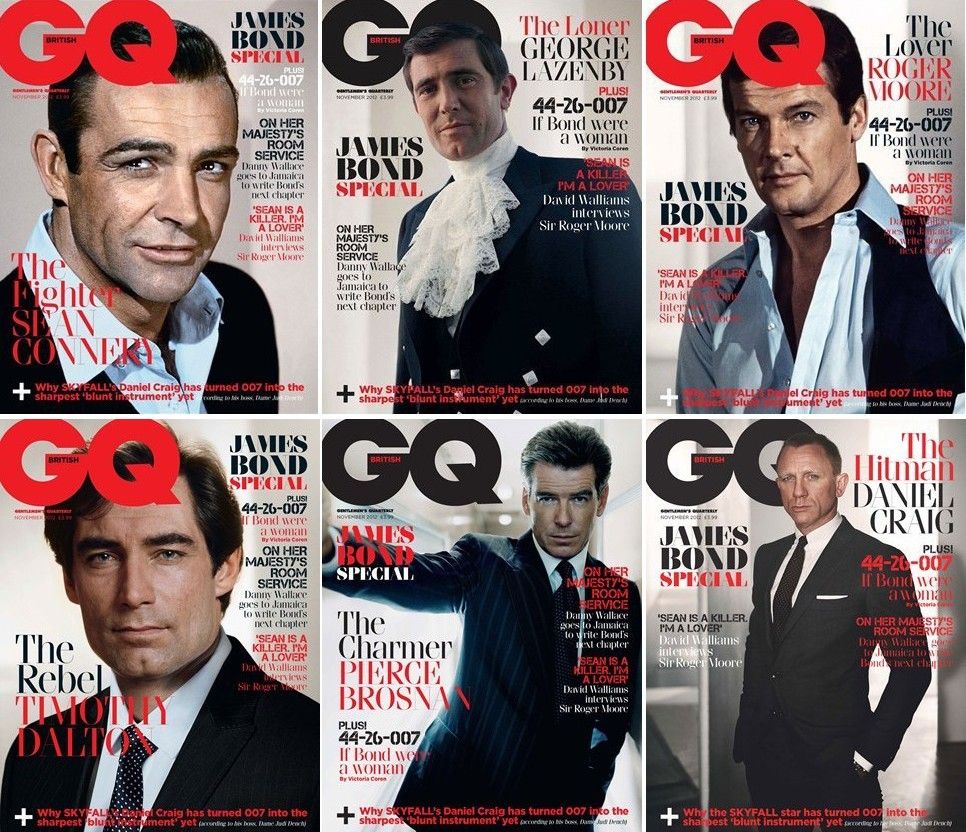 Btw, who's your fave Bond? To commemorate the 50th anniversary of the film franchise and this month's release of Skyfall, the British GQ's November issue has been dedicated to the international spy agent, with each of the six 007s – Sir Sean Connery, George Lazenby, Sir Roger Moore, Timothy Dalton, Pierce Brosnan and Daniel Craig – gracing the cover. My Bond's Pierce Brosnan <3