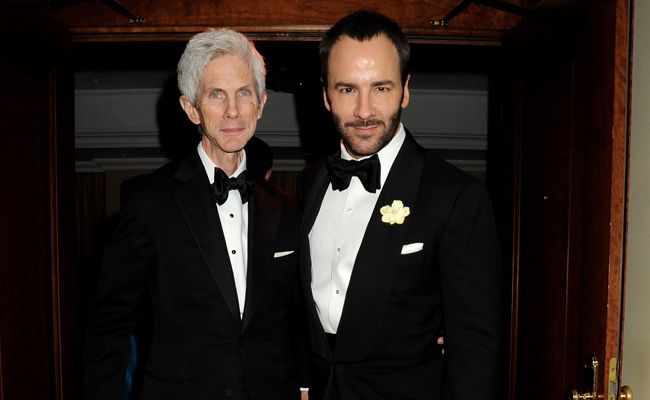 *sigh* The man of my dreams just announced that he – and his partner of 25 years, Richard Buckley − became a father to a bouncing baby boy.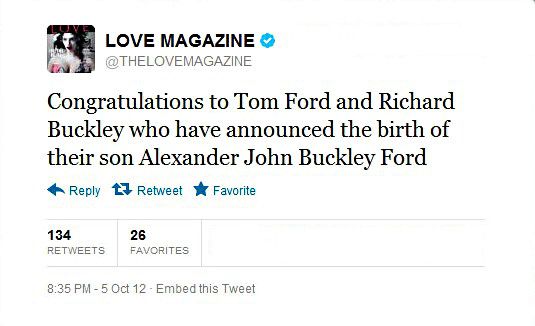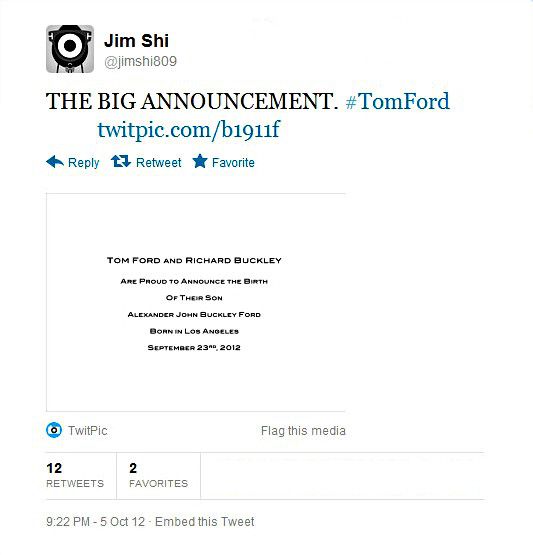 LOVE Magazine broke the news on Twitter on Fri, and since then a classy little birth card has been sent out notifying that the nipper was born in LA on 23rd Sep. I love that they've gone for an old-fashioned, or rather a regular, name in Alexander – and nothing wacky, like most slebs have been going for of late.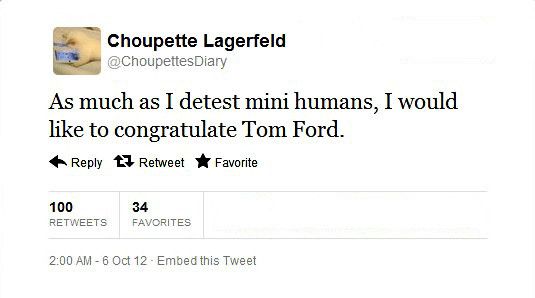 Try as I may to be green with envy, I just cannot. Theirs is such an aspirational story – and exactly how I imagine love to be. Ah, I totally recommend reading this article where both give their accounts of each other – it'll warm the cockles of your heart.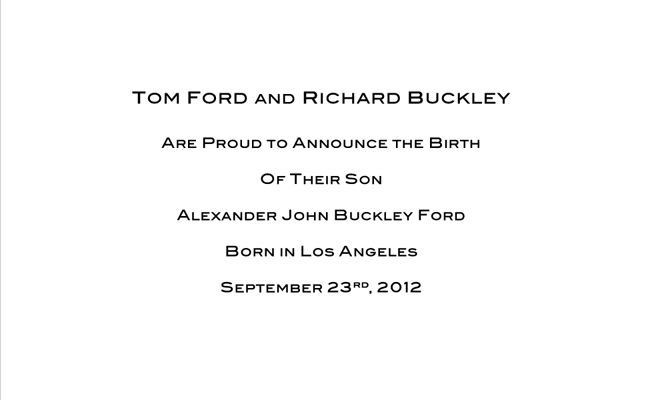 Rest assured, this will be one chic tot. But I'm kinda disappointed that I wouldn't get to see him take his stylish little strides à la Skyler Berman (Rachel Zoe's son), the Beckham kids, Suri Cruise et al, as last year Tom Ford said: "But if I have children, no one will know about it until the child is born. And no one will ever see the child because I certainly wouldn't use it as a press tool. If I have a child, you won't notice that I had a child. Maybe you'll see it when it's 18, but I will keep it out of the spotlight. I wouldn't use it as a press tool, as some people I know have recently."