In case you missed any of the riveting action on Bigg Boss 6 not to worry, I've got this. But can I just say in my defence that I watch only so I can LIVE tweet you through the show? Yeah, taking one for the team since 2008. Here's how far they got on Monday night before the editors fell asleep…
Sidhu started the Traveling Surdcus Show.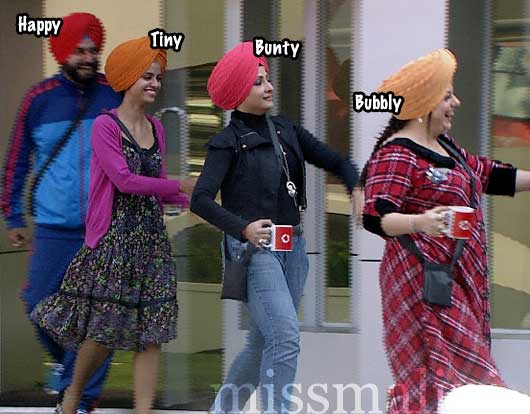 Navjot Sidhu just couldn't stop giggling with pride at his genius paaji parade, shortly before he launched into cricket flashbacks and how Sachin Tendulkar once "collapsed like a sack of patatos." Entertainment, entertainment, entertainment. *lol*
Sapna revealed that her tattoos tell the story of her life.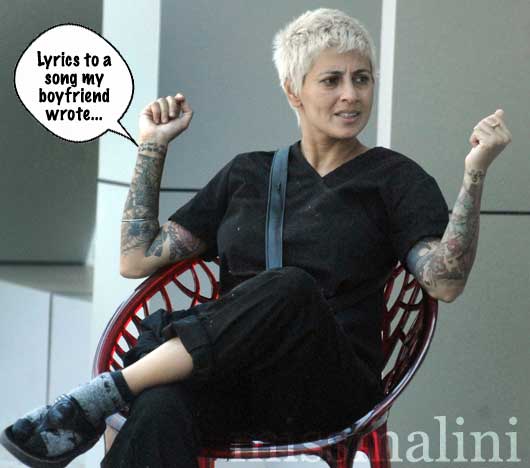 The lyrics she mentioned I'm guessing are by Arijit Datta (from the band Airport), brilliant musician and apparently quite the romantic!
Delnaz is getting sick of the patch up police.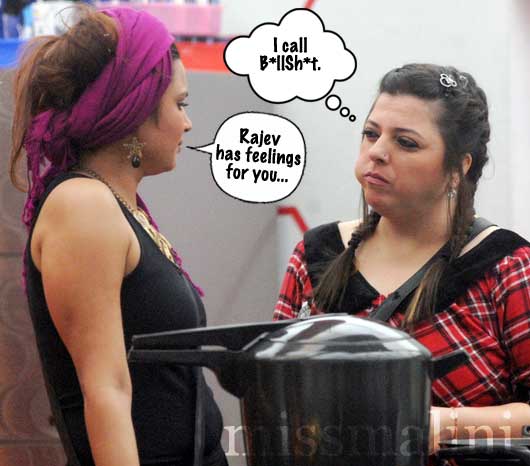 Delnaaz Irani finally said out loud she has no idea what Rajev Paul is playing at, pretending to be so heartbroken over their divorce. Something even Karan Johar called him out for. Sudhar ja el creepo, sudhar ja.
The contestants played velcro wipe out.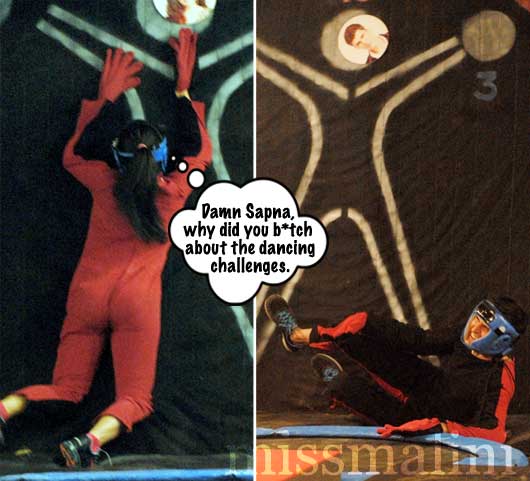 I bet this is their solution to Sapna Bhavnani's comment about Bigg Boss only being about nanga naach. I'm not even sure what the point of this game was but basically the contestants launched themselves at a velcro wall wearing velcro jumpsuits. Like I said, entertainment, entertainment, entertainment!
Pix: Yogen Shah for MissMalini