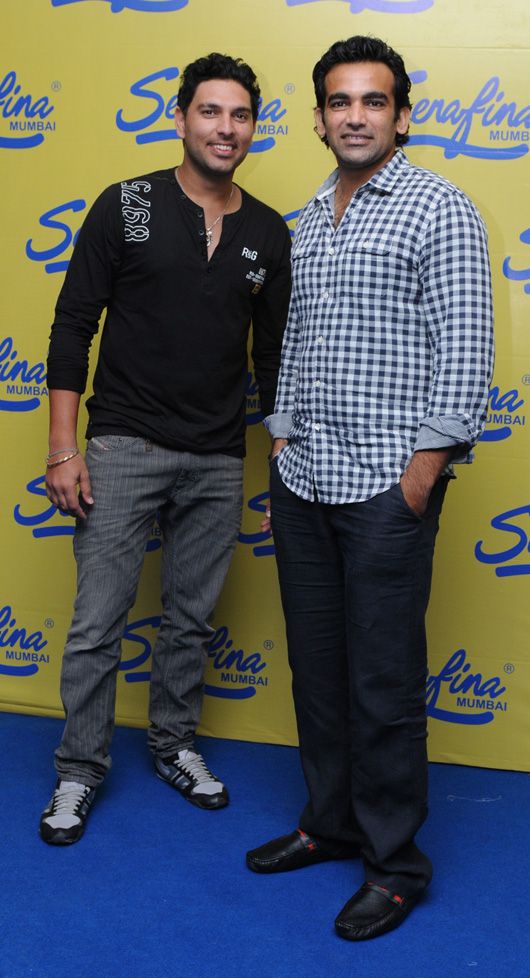 It was Northern Italy recreated as Serafina, NYC's iconic Northern Italian Cuisine Restaurant opened its doors to the gourmands of Mumbai! Serafina Mumbai has been brought to the country by Vittorio Assaf, Fabio Granato, Sant Singh Chatwal and Vikram Chatwal in association with Sunil Kapur, the Indian partner. A glittering night, the launch saw the aforementioned names hobnob with some of the most prominent faces in the Mumbai social circles and tuck into some delectable Northern Italian fare over glasses of the choicest wines and fine music!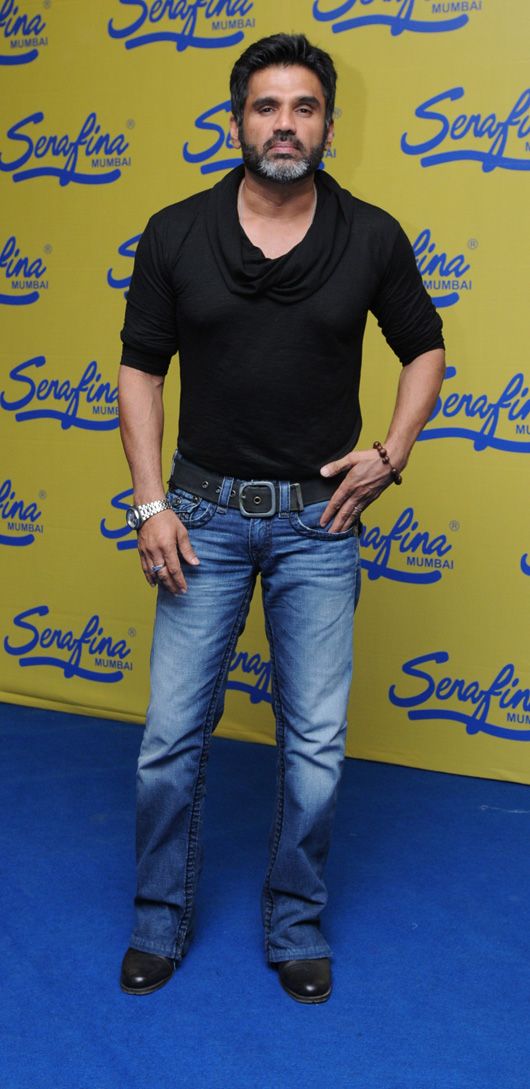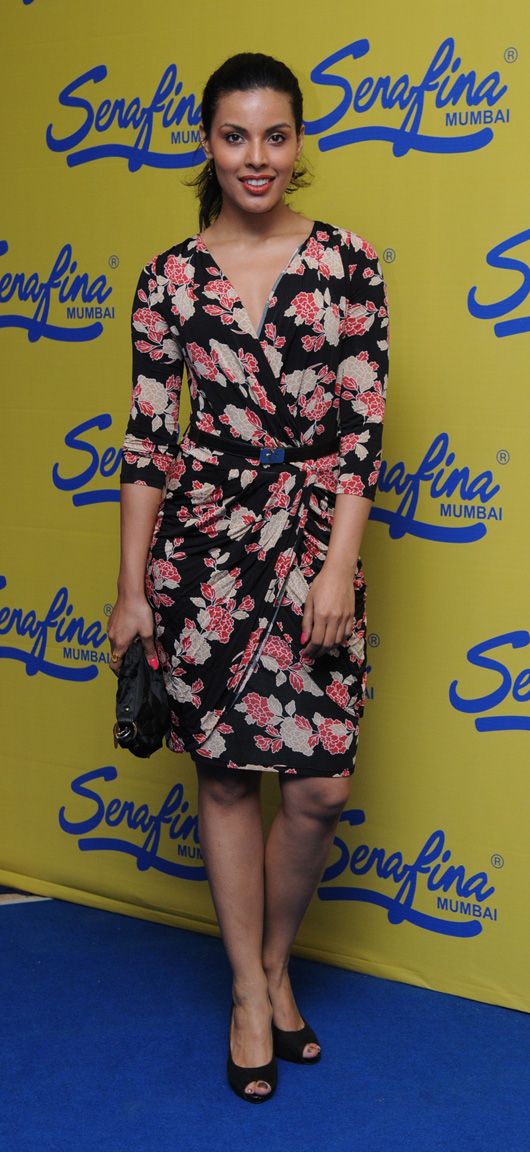 Karan Johar was one of the first faces to arrive and joined in the famous "Pasta Ribbon Cutting Ceremony" traditional to all openings of Serafina, whichever part of the world it might be in. The Italian Consul General Giampaolo Cutillo cut the enormous ribbon made out of authentic Northern Italian pasta as owners Vittorio Assaf, Fabio Granato and Sunil Kapoor cheered on.
Karan enthused how him and his girl gang are a regular at Serafina whenever they are in NYC. He spoke about the several lunches at Serafina that have transcended onto dinner solely due to the great food and ambience.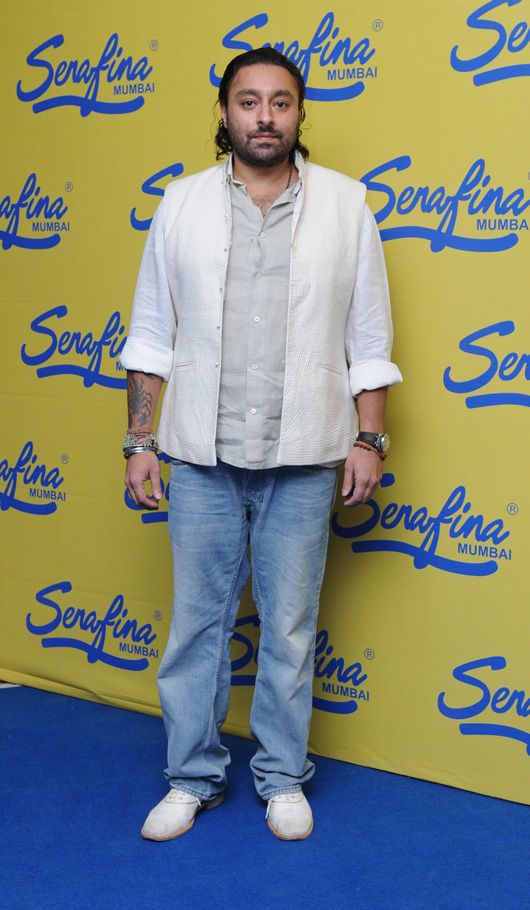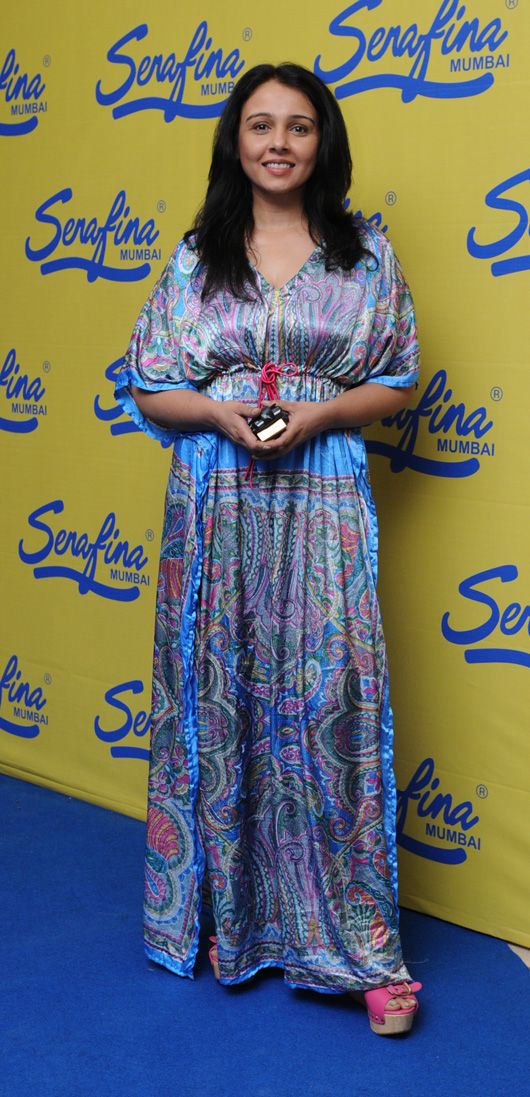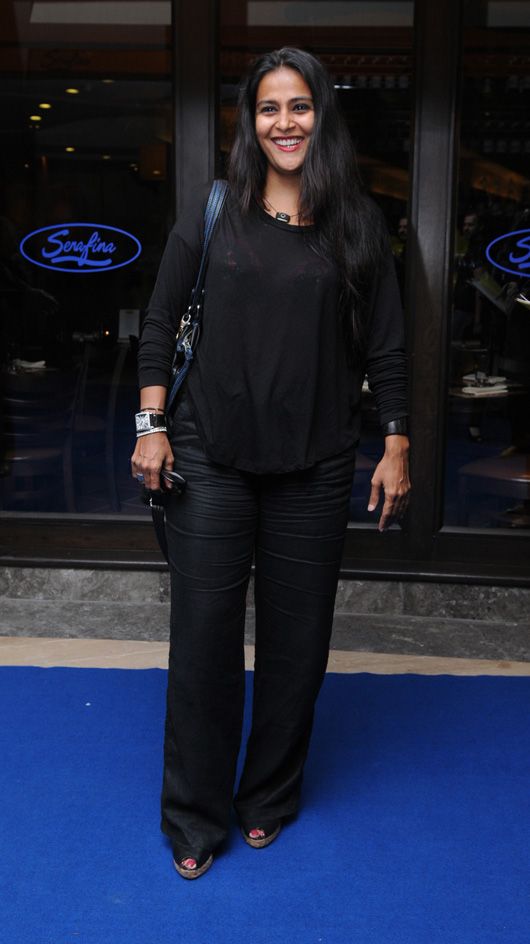 Suniel Shetty was the other big Bollywood name in the list of attendees. However the surprise of the night was without doubt the presence of cricket stars Yuvraj Singh & Zaheer Khan who were seen mingling seamlessly with the other guests.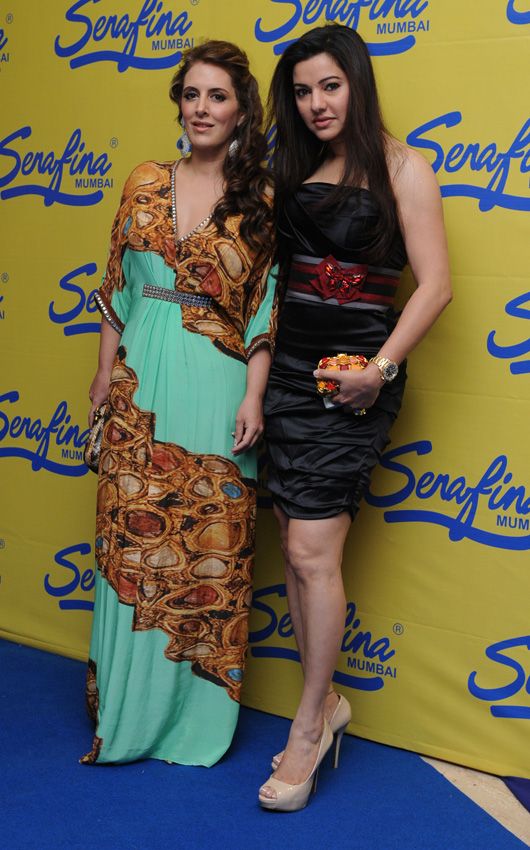 Other guests of the night included Gayatri & Atul Ruia, Queenie Dhody, Rhea Pillai, Prerna Goel, Raja Dhody, Madhoo Shah, Bhavna Pandey, Seema Khan, Neelam Kothari, Maheep Kapoor, Malaika Arora Khan, Ramona Narang, Laila & Farhan Furniturewala, Samantha Nayar, Tanaz Dodhi, Anita Dongre, Jaydeep Mehrotra, Lata Patel, Bikram Saluja & Schauna Chauhan, Kailash Surendranath, Akanksha Agarwal, Poorna Patel, Rashmi & Sudhir Behl, Penny Patel, Aditi Govitrikar, Vikram Phadnis, Suhel Seth and Rashmi Uday Singh