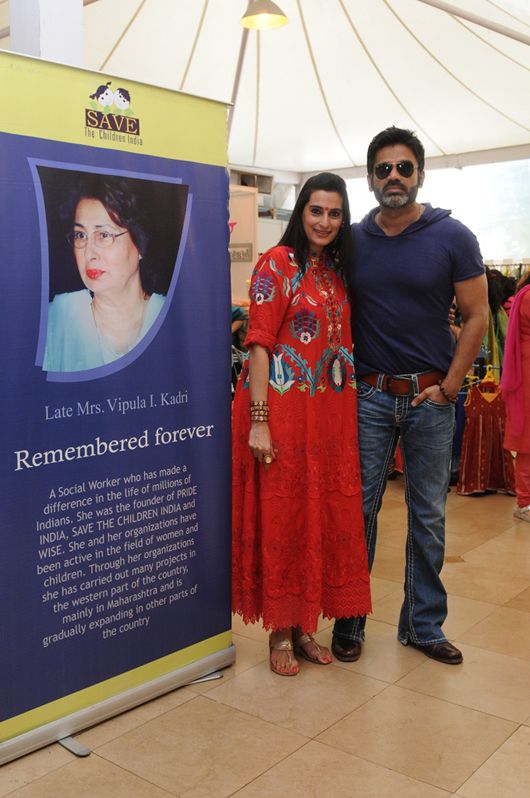 The annual Araaish exhibition was recently held at Blue Sea in Worli, Mumbai and was presented by Begani Jewels. A regular event on Mumbai's social calendar, this one day shopping soiree in aid of Save the Children India Foundation is hosted by siblings Mana Shetty, Rahul Kadri and Isha Mehra as a tribute to their mother the late Mrs. Vipula Kadri.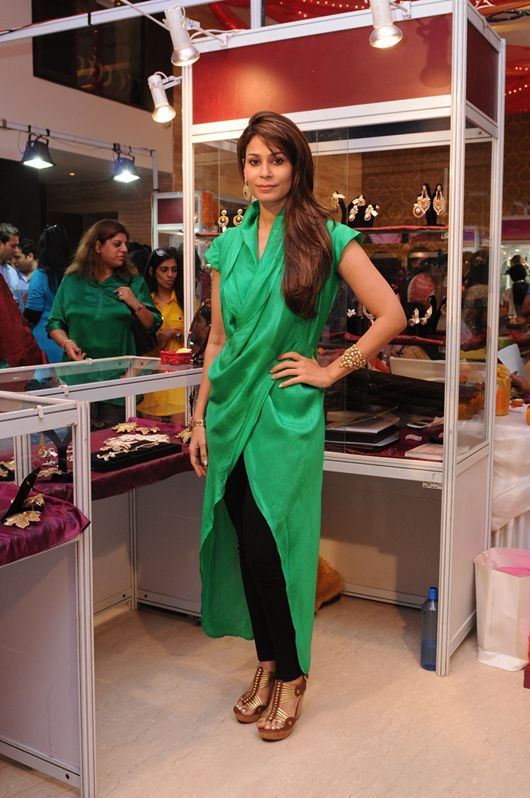 This is a day where one could shop for Navrati and the festive season ahead from leading lifestyle designers and labels such as Begani Jewels, Malini Agarwalla's Malaga Bespoke, Shaheen Abbas, Maheep Kapoor, Queenie Singh, Pria Kataria Puri, Save the Children India, The Oak Tree, Shray, Melange Mumbai, Melange Singapore, Malaga, Flambe, Deepika Agarwal, Sangeeta Khanna, Oak Tree, Nitika Malhotra, Mandira Lalwani, Kanika Chawla's Bags, Renu Zhaveri Jewellery, Namrata Shroff, Sajjante Fine Jewels, Saroj Rateria Silver Products. The designers created special lines exclusively for Araaish this season. Save the Children India also put up a stall at with decorative products such as gift bags, batuas, festive stationery, wine bottle holders made by the adolescent girls.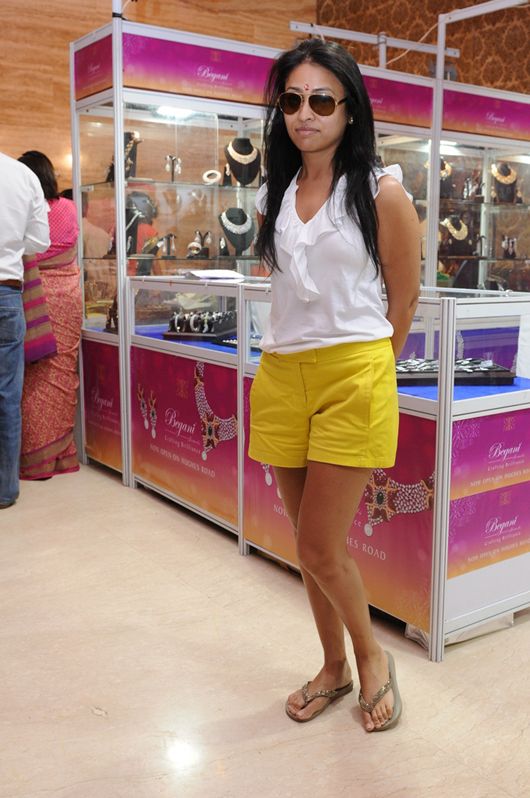 Some of the celebrity guests who shopped for charity were Sunil Shetty, Hasina Jethmalani, Rahul Kadri, Lata Patel, Devanshi Mehta, Nayantara Khilachand, Sangeeta Khathiwada, Bijal Meswani, Neela & Kanchan Kapoor, Pinky Reddy, Rouble Nagi, Zarine Khan, Kiran Datwani, Laila Khan, Kekashan Patel, Sabina Singh, Geetu Hinduja and many more.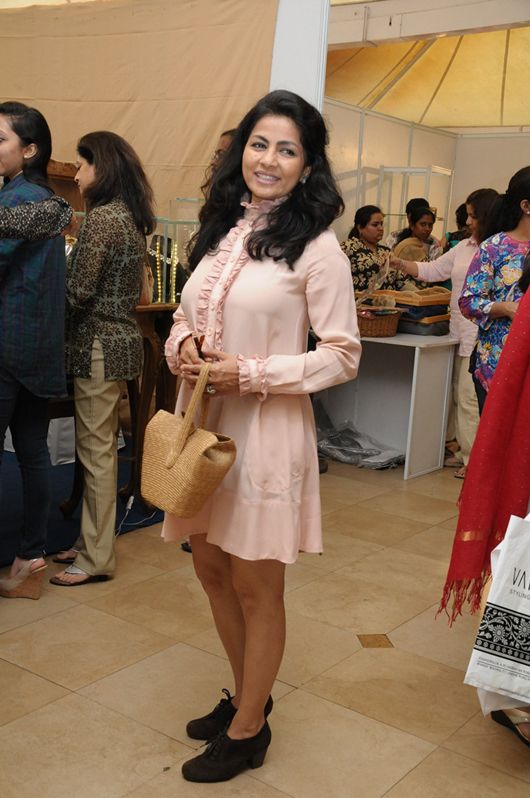 About Save the Children, India:
Save the Children India was founded by Late Mrs. Vipula Kadri in 1988, with an aim to serve children from the marginalized sections of society. Save The Children India has been tirelessly functioning in the field of child development and child rights since its inception and firmly believes in its conviction of making India a child friendly nation demonstrating this through its various innovative projects aiming at integrated child development. Save The Children India has been successful in achieving the desired results in the field of Education and Health at the same time, Save The Children India also has been a pioneer organization in launching a anti trafficking initiative through a network of civil society organizations at south Asia level.
More Photos:
[nggallery id=62]
Pix: Yogen Shah for MissMalini