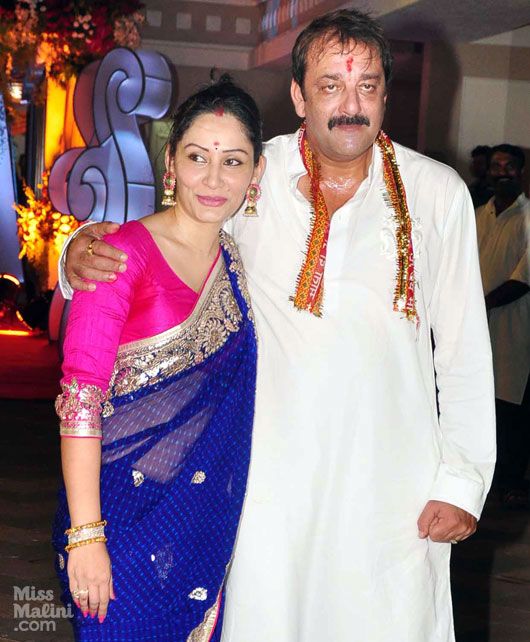 Filmcritic Rajeev Masand tends to let out some juicy blind item gossip stories, and his most recent one hints at Sanjay Dutt's extramarital affair, which is apparently the reason why Dharam Oberoi (Sanjay's ex-manager and the ex-CEO of Sanjay Dutt Productions) was sacked from his positions. The story the public heard was that the two had a falling out post the Department debacle, when Sanju and wife Maanyata apparently learned of Dharam's high-handedness – but, apparently, there's another story altogether… or at least that's what Dharam seems to be saying now. Here's what Rajeev revealed in his column.
As per Rajeev's blind item in Open:
It's a well-known fact that the star's wife had instructed [the manager] to keep a close eye on her famously philandering husband and report any misdemeanours and indiscretions on the actor's part. The star in turn had resigned himself to the fact that the manager would always be an irritating shadow.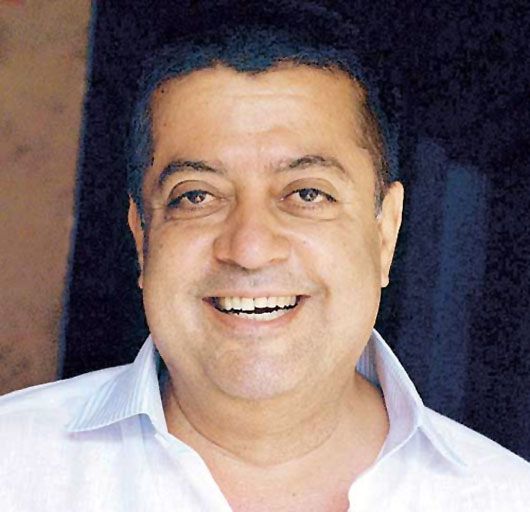 Then, however, the manager was sacked and the couple said it was because he was partaking in shady deals. It's been some time since that happened, but apparently the manager is speaking up now. Rajeev's item continues:
The disgruntled manager, who swears he was loyal to the couple throughout his tenure, has now reportedly been spilling the beans on what he insists really happened. According to him, the actor's wife threw a mad fit when she discovered he'd "arranged" for a prominent actress from across the border to "spend time" with the male star. The manager says he was only acting as per the wishes of the star, and also reveals it was hardly the first time he'd made such "arrangements" for the actor.
According to him, the actor's wife sacked him as soon as she learnt her husband had been repeatedly unfaithful to her, and that her 'trusted ally' had failed to report all this to her. She was even more upset that he'd played such an active role in facilitating her husband's many indiscretions.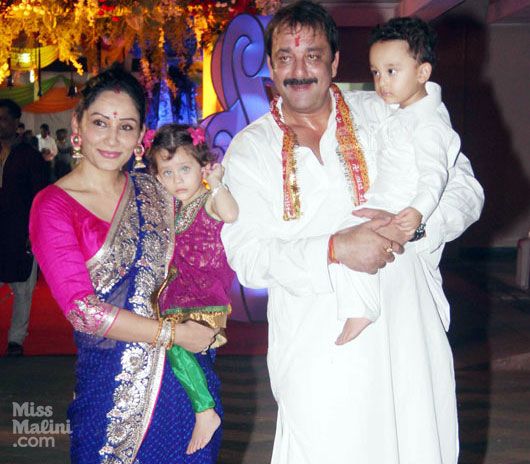 And then we know what happened: Maanayata was hired as the CEO of Sanjay Dutt Productions, while Reshma Shetty was signed on as his manager. It seems, though, that the couple owes Dharam some money, which is why he's speaking up now and does not intend to keep quiet until he is paid the amount he's owed.
While Rajeev's blind item seems to undoubtedly be hinting at Sanjay, Maanyata and Dharam, the question remains as to how true Dharam's version of the story is. What do you think?