Andrea Brown of Team MissMalini recently spent a week touring Tuscany, Italy, sampling the region's delicious wines and famous cuisine. Here's the second of her travelogue series on Touring Tuscany!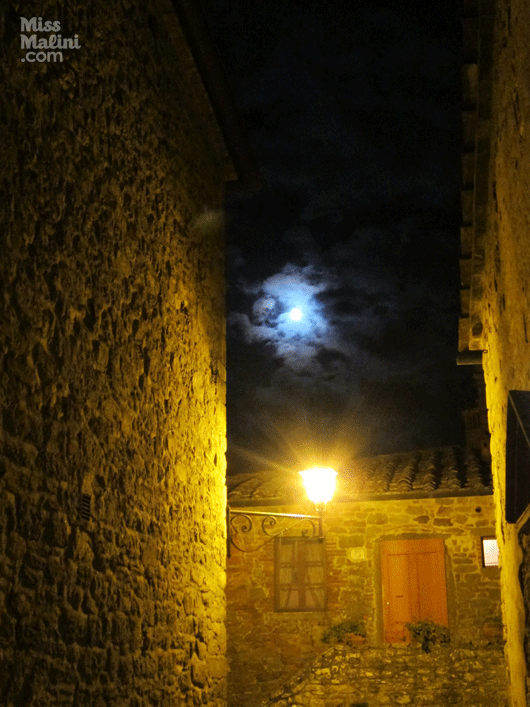 Tucked away in the rolling hills near Arezzo that border the Chianti region and Val di Chiana, lies the village of Gargonza which dates back to the 1200's. This quaint village produces wine, olive oil and firewood for the castle that sits on its property.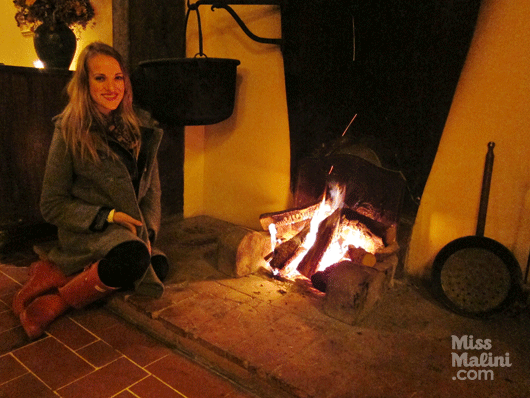 I had the pleasure of staying in the Nando room of Castello di Gargonza during my trip through Tuscany, and felt like royalty every step of the way. It's all about the small details at Castello di Gargonza. From the warm welcome with tea and an array of chocolates, to the custom temperature shower and heated towel rack, the castle ensures even the fussiest traveller's worries are kept at bay.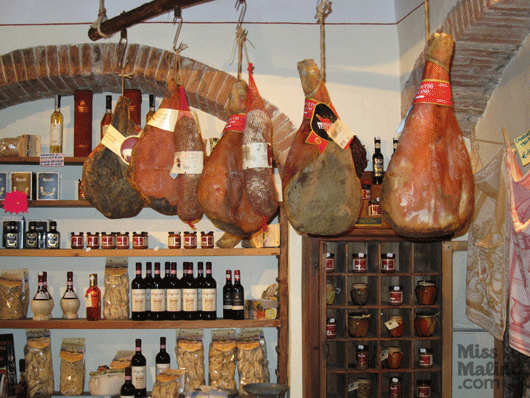 Once we were settled comfortably into our rooms, our group was given a quick tour around the village property which includes a common area for guests, a small but spectacular chapel and a gift shop. The shop was not only stocked with their own brand wine and olive oil, but also hunks of cured meat that hung from the ceiling and cute signs pointing out their various other products.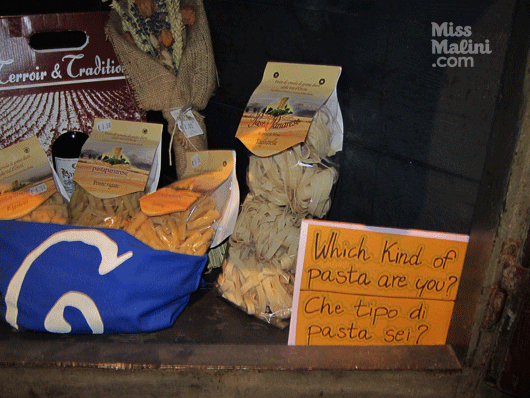 After a bit of shopping, it was time to head to the castle's restaurant for cooking class. While pici rolling and raviolo folding were included in the curriculum, I decided to partake in a different course: sipping bubbly and playing with dangerous objects. I may have stuffed and folded a few raviolo here and there, but in general I was more of a class clown than straight A student.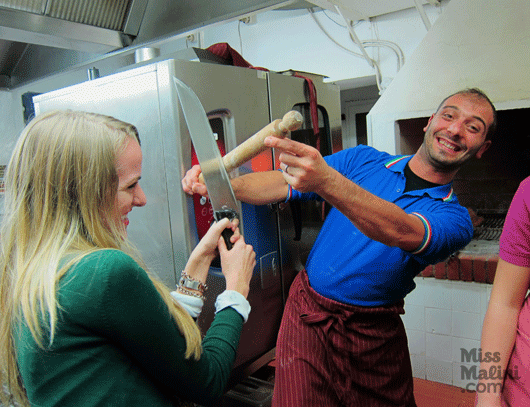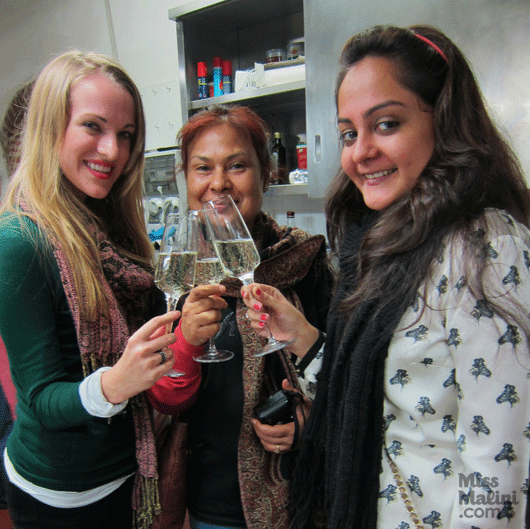 Thankfully we were not made to sing for our supper and were served a delectable meal full of professionally made raviolo and pici. Three types of wines, bread topped with various spreads, a savory flan and warm chocolate cake completed the feast fit for a king.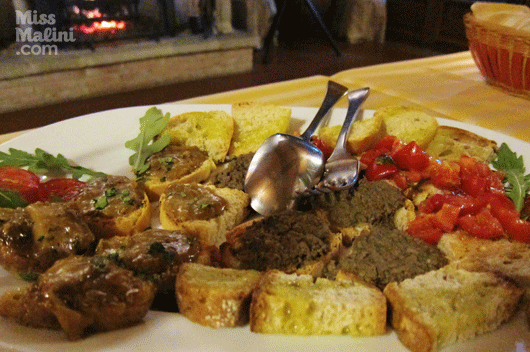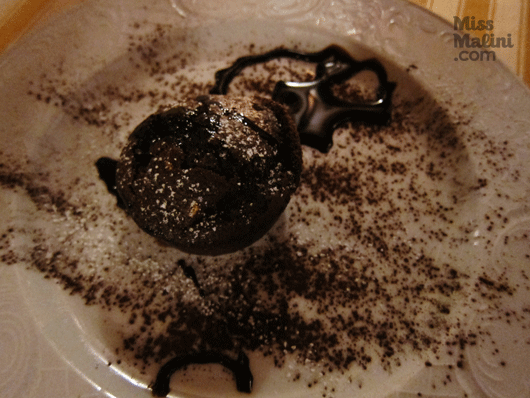 The spooky walk back to Nando, my 64 square meter red door apartment accessed by a flight of stone steps, was lit by only a few lanterns and a bright, full moon. The calm may have been a bit eerie by night, but by morning light it transformed into peaceful serenity.  The view from the master bedroom window, which overlooks a portion of the Valdichiana valley, certainly did not hurt.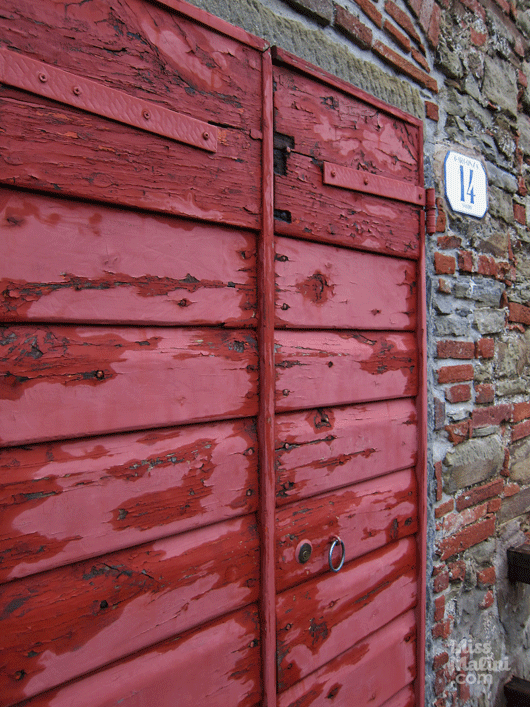 Thank you, Castello di Gargonza. I felt like a true principessa reale!
Up Next: Touring Tuscany: Part III – Fine Dining in Florence at Il Palagio
See also: