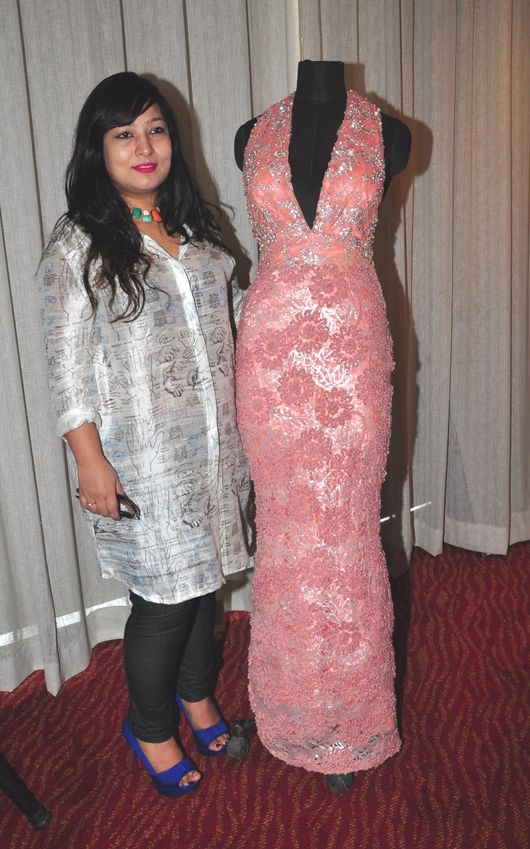 Yesterday, we brought you a whole lot of pix from the iDiva's The Heroes Project which celebrated cancer survivors.
What made this event even more special is that a special painting by singer and painter Suchitra Krishnamoorthi was unveiled at the venue. The work of art was created by her when her sister, a breast cancer survivor, was fighting the disease.
Designer Aarti Vijay Gupta too, put on display a special creation around the breast cancer theme. Both, the painting and the creation, will be auctioned at a later date. The proceeds from the same will be donated to Women's Cancer Initiative at the TATA Memorial Hospital.
Says Suchitra in a media statement, "I am happy to involve myself with this breast cancer awareness cause. As someone who's seen her own sister suffer from breast cancer and emerge a hero, I'd like to tell all women passing through this storm, 'You are not alone.' Together we'll see this through."
Aarti Vijay Gupta says, "Breast cancer is something that can happen to anyone. That's why I'm happy to have designed and donated an outfit for auction for this cause. I think it's important to do your bit to contribute."