Back in 1992, the very futuristic and avant-garde designer, Thierry Mugler, had designed a very revolutionary "motorcycle corset" which was a defining piece in fashion at the time. In fact, the maverick designer even used the piece in George Michael's video, Too Funky, which was directed by Mugler, himself.
Now twenty years later, it seems like Victoria's Secret had a similar idea, handle tassels and all. See this photo of their model (with Justin Beiber)…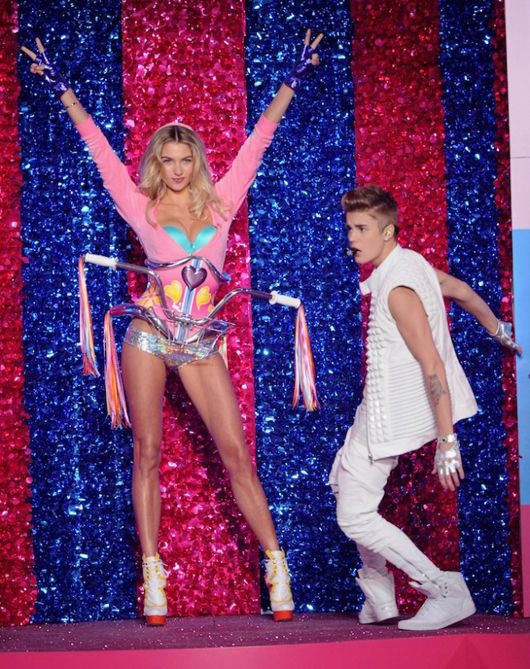 Which one do you prefer?