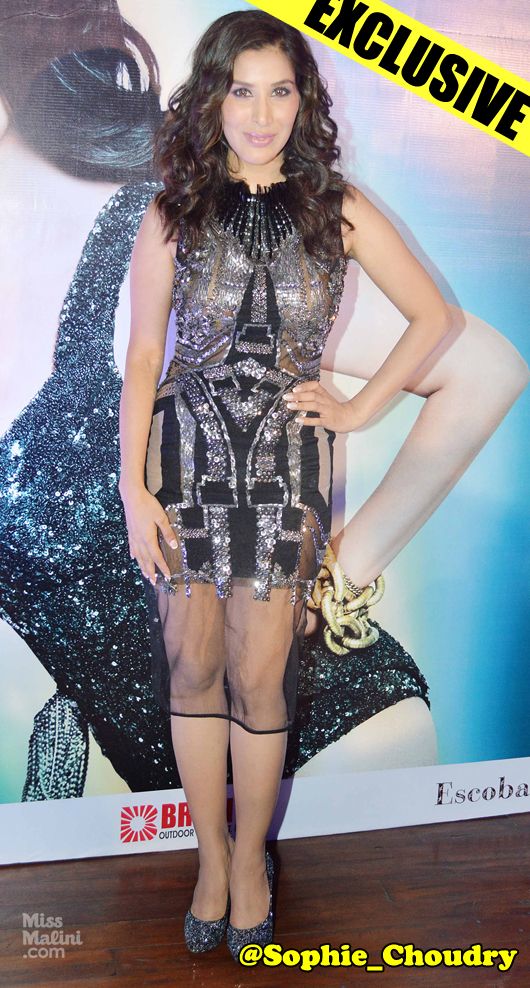 Hi Sophie, tell us about Hungama Ho Gaya your first digital release…
Well it's almost three years since my last album (Sound Of Sophie) and it's about time I bring out a new song! The idea to do this song came from Vishal Dadlani. I was complaining about how channels and radios don't play pop music or non-film music and he said that since my previous remixes were so successful I should check out this song. He connected me with the brilliantly talented John E Stewart who then arranged and produced the song. We wrote new lyrics, changed the melody a bit and gave a real contemporary club feel to the song and I'm really proud of how it sounds!
What made you decide to do a digital release?
I was clear about doing just one single and not a remix album. Nowadays people don't buy albums, they buy the songs they like and mostly off the net. I have faith in the song and so does SaReGaMa! We may bring out a physical copy later!
You said this is your raunchiest video ever was it tough to do? How do you get into the "zone" with camera crews around you?
Shiraz Bhattacharya directed the video and he is also the director of photography! I felt very comfortable with him and trusted him completely. To be honest the team was so amazing that we were all on a high. The video was shot in one day which is unheard of seeing the scale of it and the number of changes. There was no time to think. I just got on with my work!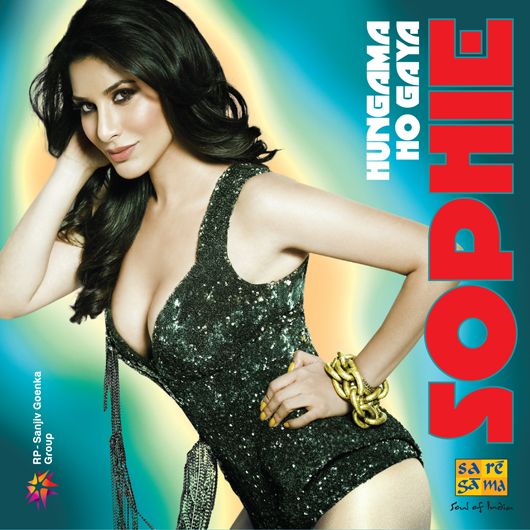 We spotted Dino Morea and Ashish Chowdhry in your video! How did you choose the boys to be in Hungama with you?
They are my friends! I called them both two days before the video shoot. They didn't ask a single question. Like real friends they showed up and did their shots! I will forever love them for this.
Preity Zinta launched your video what was her first reaction to it?
"Wow.. I hate you babe.. It's sooooo hot!" Hahaha! But PZ loved it and said that the song is gonna be HUGE..  She launched the album as only she could.. With a lil sugar, a lil spice and plenty of hungama!!
Who is your musical idol?
Too many but growing up in London exposed me to George Michael, Madonna, Michael Jackson, Mariah  and many more artists especially in the RnB genre. I love LA Reid and I got to meet him and perform in front of him a couple of years ago. I have never been so nervous. Beyonce is just awesome and so versatile! In India, Asha Bhosle is truly incredible and inspirational, Sonu Nigam is insanely talented. I love, respect and admire all these artists but to me Beyonce is a complete package!
What is your favorite Bollywood/pop song of all time?
That's soooo tough! A million songs come to mind but I will pick all the Nazia and Zoheb songs produced by my mentor and guru, Biddu. I adore Boom Boom and Lekin mera dil. In bollywood its too tough to chose!
Who's outfits are you wearing in the video?
The video has been styled by my dearest friend Rocky S. We picked up some stuff in London, some bits Rocky made and two outfits including the album cover pic has been in Falguni and Shane Peacock!!
Three words to describe your music/style and attitude?
I believe style is not just fashion.. it's everything about you… My style is glam, sensuous and chic. Also I would never wear anything I'm not comfortable in.
My attitude is very positive but I'm also very sensitive! I'm also an insanely hard worker and I believe in doing whatever you're doing to the best of your ability! People may think my attitude is bold and perhaps it is because I'm a very well educated, confident young lady… however I'm also very desi and traditional at heart!
My music is contemporary, fun and full on hungama!
Watch the video here:
And finally, a message for your fans on MissMalini.com?
Thank you all so much for your support! It truly means a lot because, thanks to my supporters, I have come this far! Hoping you'll help me make Hungama Ho Gaya a super duper hit! Big hug to all of you! xxx