Mumbai witnessed a classy evening of fine art juxtaposed with antiques at a champagne, cheese and hors d'oeuvres evening, curated and hosted by Nisha JamVwal at The Great Eastern Homes, Byculla. Nisha JamVwal commemorated the Art Week by showcasing her love for Art and passion for designing homes by curating the evening with a select set of artists and connecting them to antique furniture and home decor.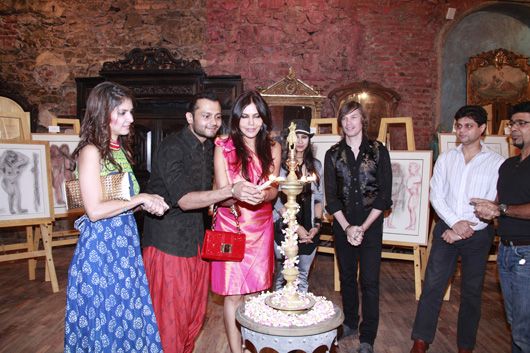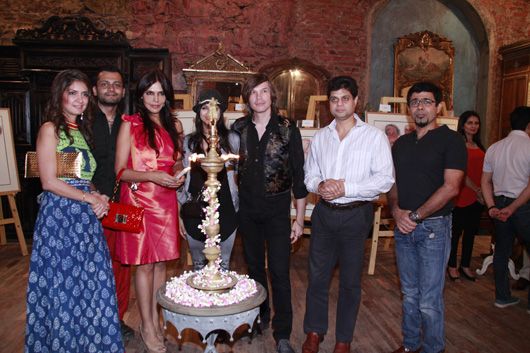 The evening was a synergy of tasteful art, fine antiques and interesting conversations over champagne. Works of renowned artists like Jatin Das, Sculptor Jehangir Jani, Arzan Khambatta , Naina Kanodia, Ram Indranil Kamath and Devaik Singh redefined the feel of the venue. Like the works on display, the ambience was delightful and refined with clusters of oversize white candles lit on large buffet tables and credenza's surrounded with white mogra that added to the ambience. Bharat Singh gifted JamVwal a portrait of her and the evening high point was the lighting of the lamp where all the artists lit the ceremonial lamp with Nisha JamVwal.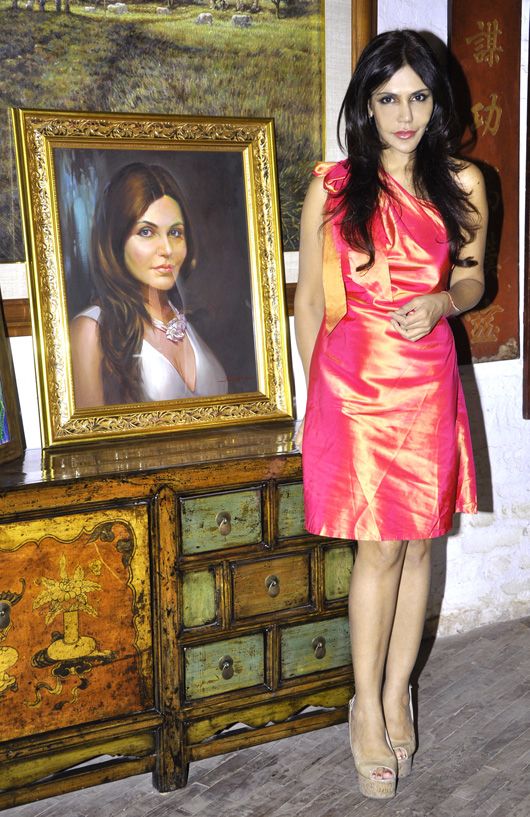 The evening witnessed a mix of renowned personalities from diverse fields and industries. This never before mix included actor and singer Luke Kenny, renowned film and theatre personality Dalip Tahil, Artist Arzan Khambatta with his wife Khushnuma Khambatta, Palak and Sameer Sheth, Parvez Damania, Commissioner Satish Mathur, Artist Jehangir Jani, Indranil Kamath, hoteliers Vithal Kamath with son Vishal Kamath and Additional Commissioner Police, Brijesh Singh just to name a few.