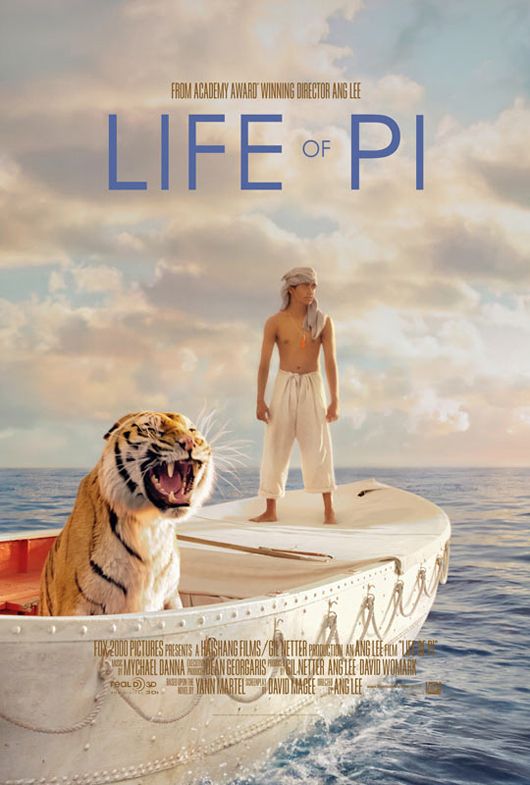 It was bound to happen! Fresh off the release of Ang Lee's Life Of Pi, the folks at East India Comedy have released a parody poster – Gangnam Style!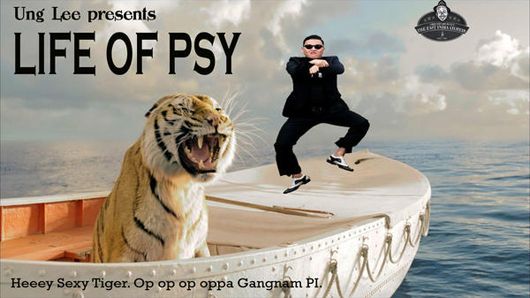 We find this totally hilarious. Here's the original tweet… wonder who's going to direct this sequel?!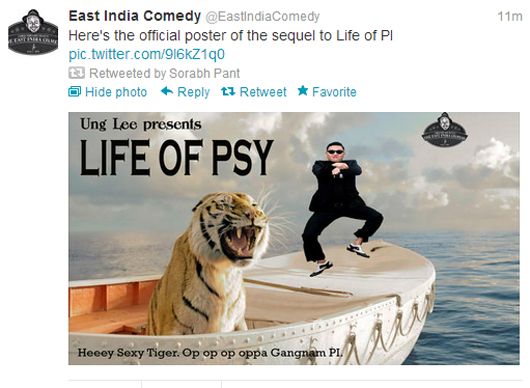 This one definitely had us cracking up… imagine the tiger doing Gangnnam moves, lol! We like!