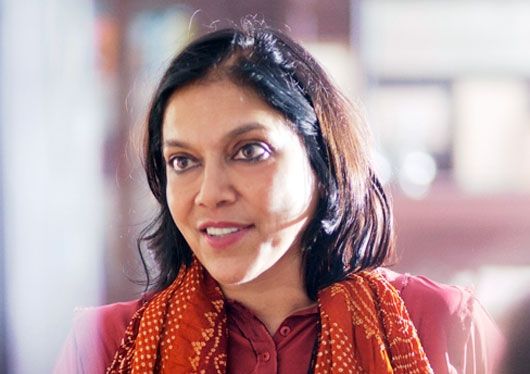 Mira Nair's The Reluctant Fundamentalist walked away with the first Centenary Award, a certificate, and a cash prize of Rs. 10 lakh and this year's International Film Festival of India in Goa. Here's what Mira Nair had to say about receiving the award.
Mira Nair says: As a child of the hundred years of Indian cinema, and as its perpetual student, to be given this first Centenary Award is a huge honour. The Reluctant Fundamentalist is a global film, but its heartbeat is fierce desi. Shukhriya!
The film is a story of a young man chasing corporate success on Wall Street. Post the September 2011 tragedy in America, he finds himself embroiled in a conflict between his American Dream, a hostage crisis, and the enduring call of his family's homeland. Based on the bestselling novel by Mohsin Hamid, the film was shot in Lahore, Istanbul, New York, Atlanta, Delhi and stars Kate Hudson, Kiefer Sutherland, Liev Schrieber, Riz Ahmed, Shabana Azmi and Om Puri.
The film will be released in April 2013 by PVR Pictures.