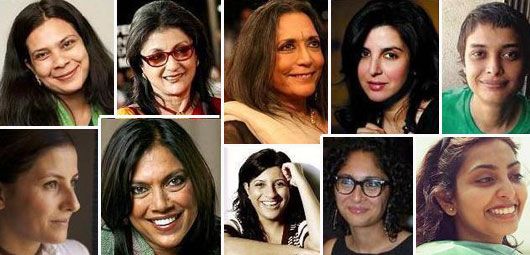 Hello and Happy December everyone!
With last week's release of the long-awaited Talaash, we wanted to celebrate something we don't see enough of in Bollywood (or Hollywood, or anywhere else) – female directors.
We're not choosing to celebrate these women just because they're women in the business – we are celebrating them because they are each uniquely talented, determined, creative people, who are collectively forging a path in this industry for more talented and creative women to follow. They are challenging the rules of the Bollywood Boys' Club, and making some excellent cinema too. In an industry where stars come first and directors (with the exception of a notable few) come much later, it's great to see these women boldly standing out and making their mark.
Here are just some of the women of Hindi cinema to look out for:
Reema Kagti
-Honeymoon Travels, Talaash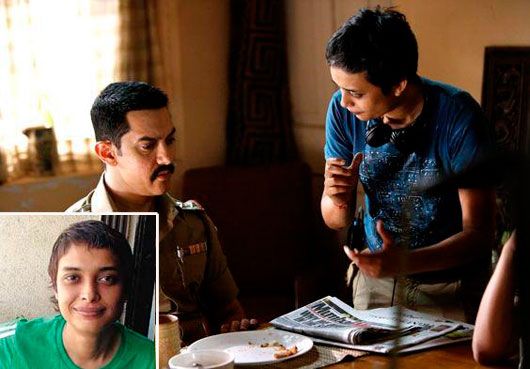 Reema, part of the Excel Entertainment camp (how many times have we mentioned we're Farhan Akhtar fans?) made her impressive debut in 2007 with the quirky Honeymoon Travels Pvt Ltd. Now she's back in the news for her Aamir-Rani-Kareena blockbuster Talaash, which has a big buzz and made for even bigger box office returns. Known for her creativity and surprise twists, we can't wait to see what Reema does next.
Rajshree Ojha
-Aisha, Chaurahen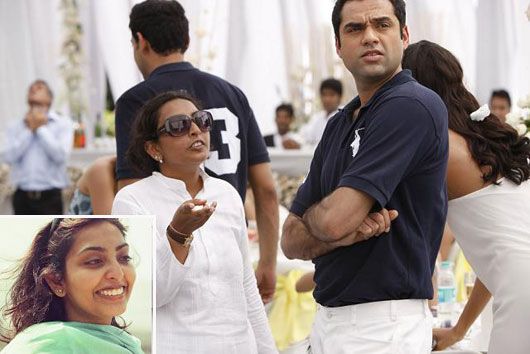 Rajshree made her commercial mark with the Sonam Kapoor starrer Aisha, but tends toward a more honest, authentic type of story-telling, which we saw in her latest release Chaurahen. Rajshree's work displays her passion for portraying real characters and relationships onscreen, and we hope she continues telling the stories she wants to tell, commercial or otherwise!
Kiran Rao
-Dhobi Ghat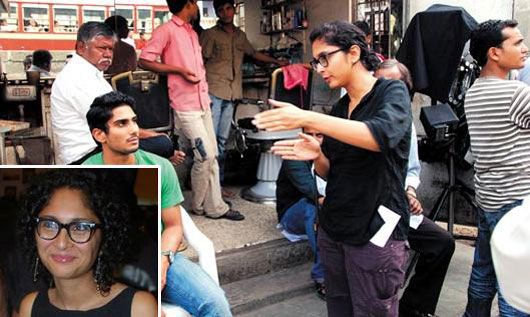 Kiran's directorial debut set the stage for her husband, Aamir Khan, to portray a vastly different type of role than we've ever seen him in before. In a fiercely independent style, Kiran wrote and directed a film showing Mumbai and her protagonists in such a gentle, genuine way – although not a commercial blockbuster, Dhobi Ghat was a big festival favorite and much loved among the indie crowds.
Farah Khan
-Main Hoon Na, Om Shanti Om, Tees Maar Khan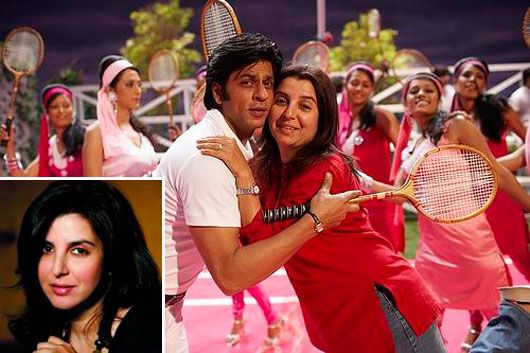 As one of Bollywood's most well known choreographers of all time, Farah's directorial style is very similar to the elaborate item numbers that have stolen our hearts for years. Relying on simple screenplays, lavish sets and lots of fun, fans have adored Farah films for years.
Zoya Akhtar
-Luck By Chance, Zindagi Na Milegi Dobara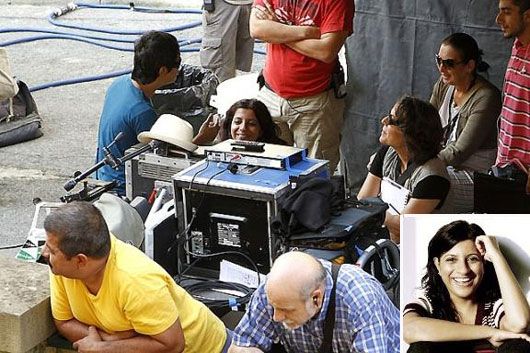 Cleverly starring her famous director/brother Farhan in both of her films, Zoya's impressive debut Luck By Chance showcased the industry we all love and hate in equal measure, and provided a very poignant look behind the scenes of Bollywood. Her follow-up, the star-laden Zindagi Na Milegi Dobara, was the biggest hit of Summer 2011. Zoya (who also co-wrote Talaash with Reema Kagti) is a force in the industry to be watched.
Deepa Mehta
-Earth, Fire, Water, Midnight's Children, Heaven On Earth, Bollywood/Hollywood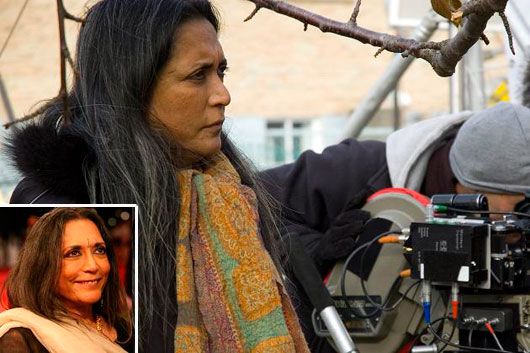 Though Deepa Mehta doesn't quite classify as "Bollywood", we still felt she needed to be included on our list. This talented (and sometimes controversial) filmmaker caused a huge ruckus when she released Fire in India in 1998, setting off a wave of protests as people objected to the themes of homosexuality in the film. Her film Water also set off a wave of protests in Sri Lanka which conflicted with filming, but the film was later nominated for an Oscar. A prominent figure on the Canadian film scene, Deepa's brand of cinema holds no bounds when it comes to her desire to tell a story – this director has impressed the world with her films, and her latest, an epic adaptation of Salman Rushdie's novel Midnight's Children, is well worth the watch.
Aparna Sen
-36 Chowringhee Lane, Paroma, Mr. and Mrs. Iyer, The Japanese Wife, Iti 'Mrinalini'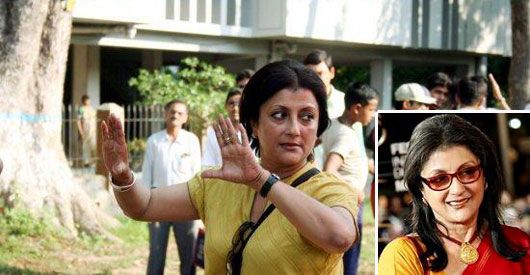 Aparna Sen, famous Bengali actress, writer and filmmaker, has been directing films for more than 30 years. We can't quite classify her as "Bollywood" either, but she's been a serious force in India's art cinema for a long time, with well known films like 36 Chowringhee Lane and Paroma. Our personal fave: Mr. and Mrs. Iyer, which starred her daughter Konkona Sen Sharma alongside Rahul Bose in a story about Hindu-Muslim sectarian violence.
Mira Nair
-Salaam Bombay!, Monsoon Wedding, Mississippi Masala, The Namesake, Amelia, The Reluctant Fundamentalist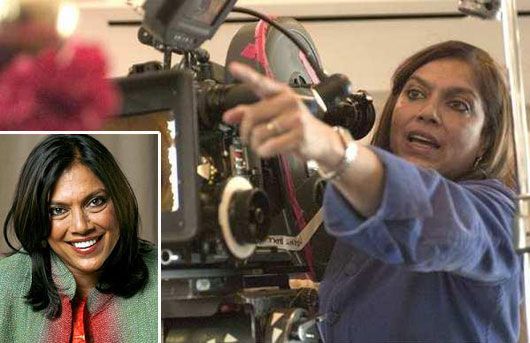 Another director with an Oscar nominated film (Salaam Bombay!), Mira may be the most internationally renowned director on our list. A true story teller, Mira has showcased films on a wide variety of topics, some representing India and some very mainstream Hollywood stories. We can't choose a favorite, so we recommend watching all her films!
Anusha Rizvi
-Peepli Live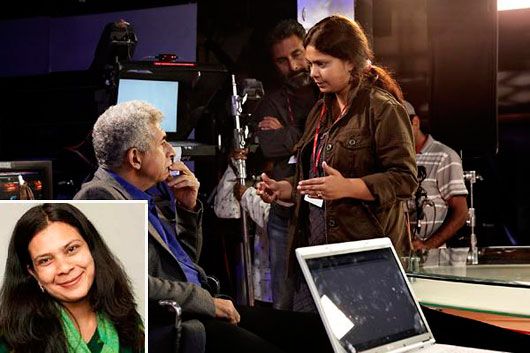 Anusha burst onto the film scene in 2010 with the satirical Peepli Live, which boldly dealt with the subject of farmer suicides in India. We love to see a director take on a subject they're truly passionate about, and Anusha proved herself to be a fearless first-time filmmaker. Her next project (which we're quite excited for): an adaptation of Amitav Ghosh's epic novel Sea of Poppies.
Leena Yadav
-Shabd, Teen Patti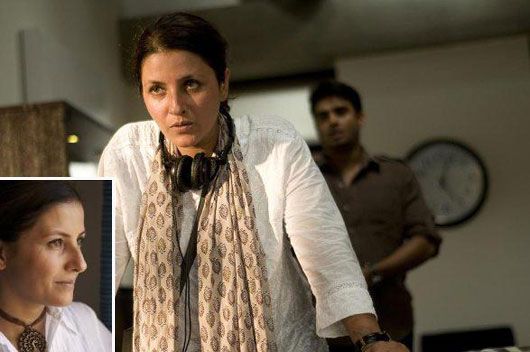 Although her debut film, Shabd, failed to make a box office impact, her second film Teen Patti was a high profile multi-starrer with Amitabh Bachchan and Ben Kingsley, among others. Just like her gambling characters in Teen Patti, Leena isn't afraid to take risks in cinema – an admirable quality for any filmmaker to possess. We'll be eagerly looking out for her next project.
That's all for this week – we know there are many more talented female directors to add to the above list, so please let us know who your favorites are, and what your favorite films have been!
Until next week!
Erica Reddy and Melanie Easton are screenwriters specializing in both commercial and offbeat scripts for Hindi films – you can get in touch with them at ericaandmelanie@gmail.com or follow them on Twitter @ericaandmelanie.