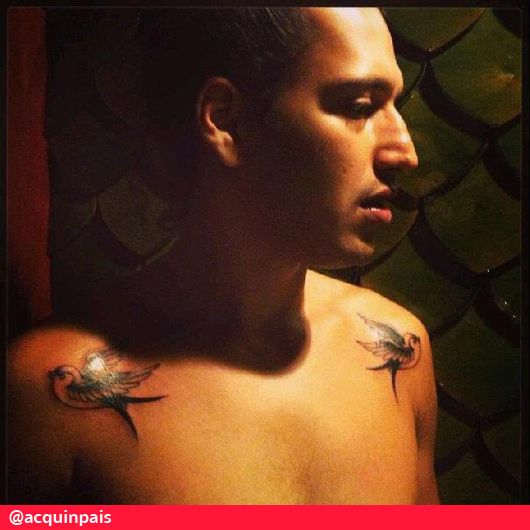 Model Acquin Pais got a new tattoo on a recent trip to Thailand. He explains the design, saying, "The swallow tattoo is of a little bird that can be linked to health, wealth, loyalty, and the rigors of long-distance travel."
Well, now we know what he's wishing for this new year!
And in case you're a Taylor Swift fan, you probably know that her boyfriend Harry Syles, has a similar tattoo: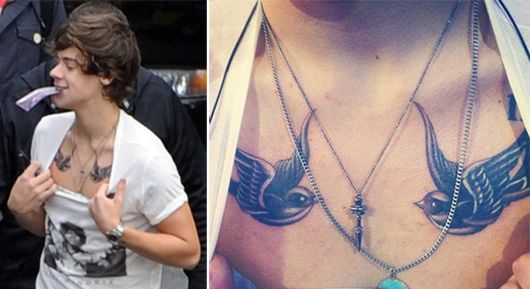 Which one do you like better? Acquin's or Harry's?