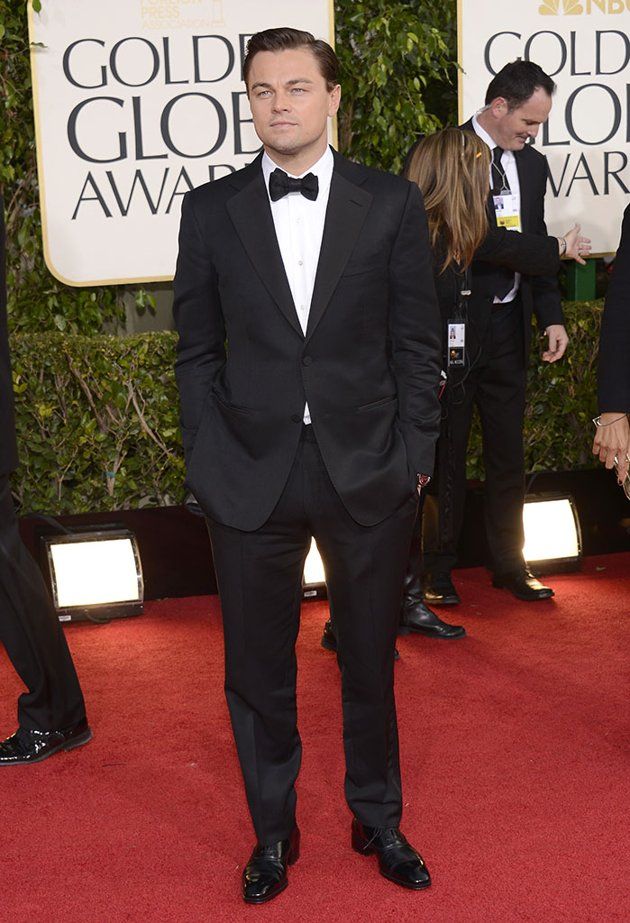 The Beverly Hilton Hotel on Sunday night saw a march of the penguin suits. Some passed with flying colours, while the others, erm, not so much. Here's our pick of the men who got it right at this year's Golden Globes red carpet!
Aziz Ansari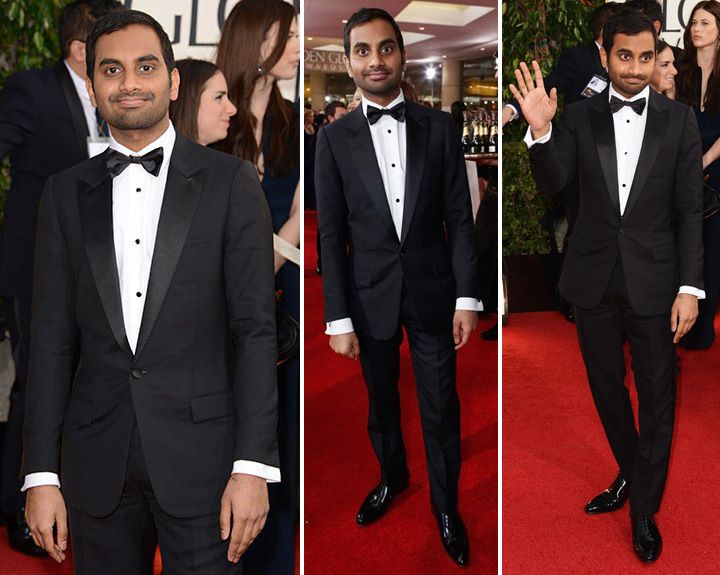 Possibly the most exciting thing to come out of the soporofic Golden Globes' red carpet was Aziz Ansari's joke on who he was wearing: he said he was wearing the designs of "Kevin Dior", Christian Dior's less celebrated cousin who keeps a job at Home Depot! (Of course, moments after he cracked that joke a parody Twitter account, @kevinHomedeot, popped up!) Regardless, he looked razor sharp in a slim black Dior Homme single-button, peak dinner suit − which showed just the right amount of white shirt cuff at the wrist.
Christoph Waltz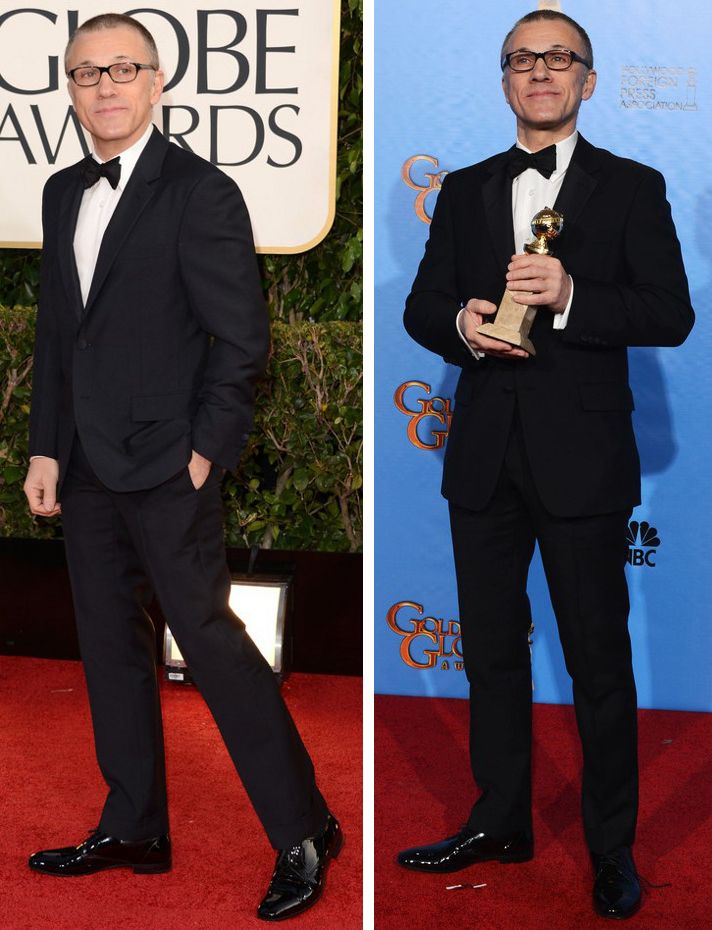 This. Is. Perfection.
Benedict Cumberbatch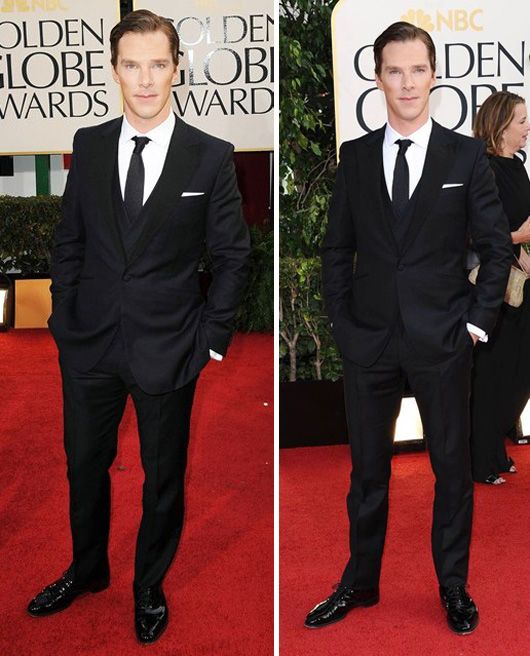 Benedict Cumberbatch, the best actor nominee in a mini series or motion picture made for TV, was full of swag in the midnight blue Spencer Hart three-piece suit with wide peak lapels with grosgrain contrast. He looked tremendous, actually!
Eddie Redmayne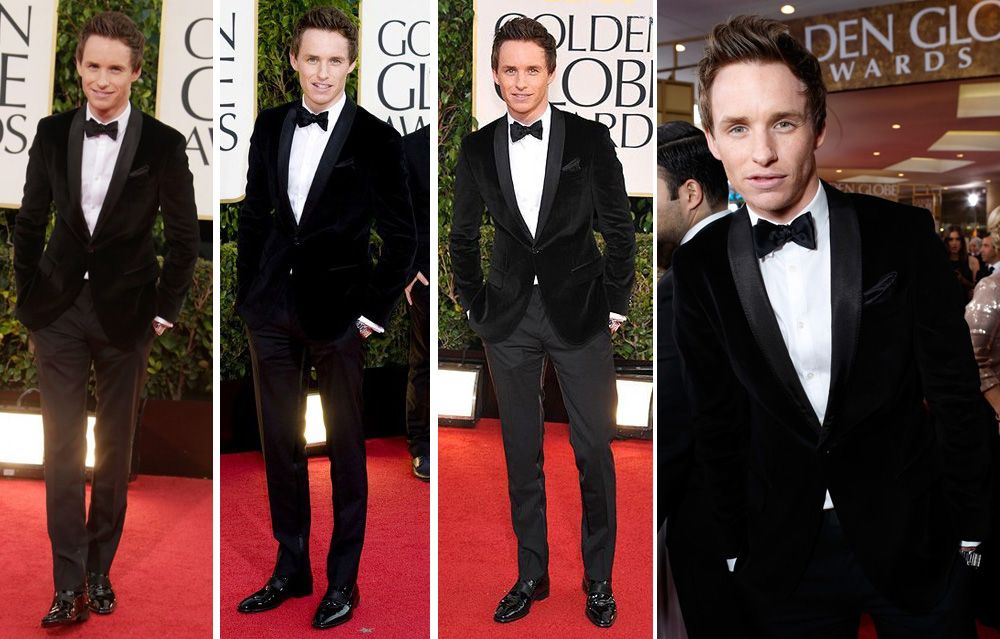 Hottie alert here: mark this face, NOW! I've been banging on about him for…ever [for proof, see here and here :-p]… But it's okay now, the world's taking notice of him, too, thanks to his starring role in Les Misérables. He's 31 (can you believe???) and is a proper poshie:  he was in the same class as Prince William at Eton and has a very respectable degree from Cambridge. But most importantly, he's got buckets of style! Case in point: this. The slim-fitting velvet dinner jacket by Hugo Boss with slim lapels was bang on trend. And those patent leather shoes… !!! Just spectacular, head-to-toe.
Robert Pattinson
You could tell that R-Patz's black peak lapel dinner suit was made-to-order − 'cos it fit him like a second skin! Nice work, Gucci.
Dev Patel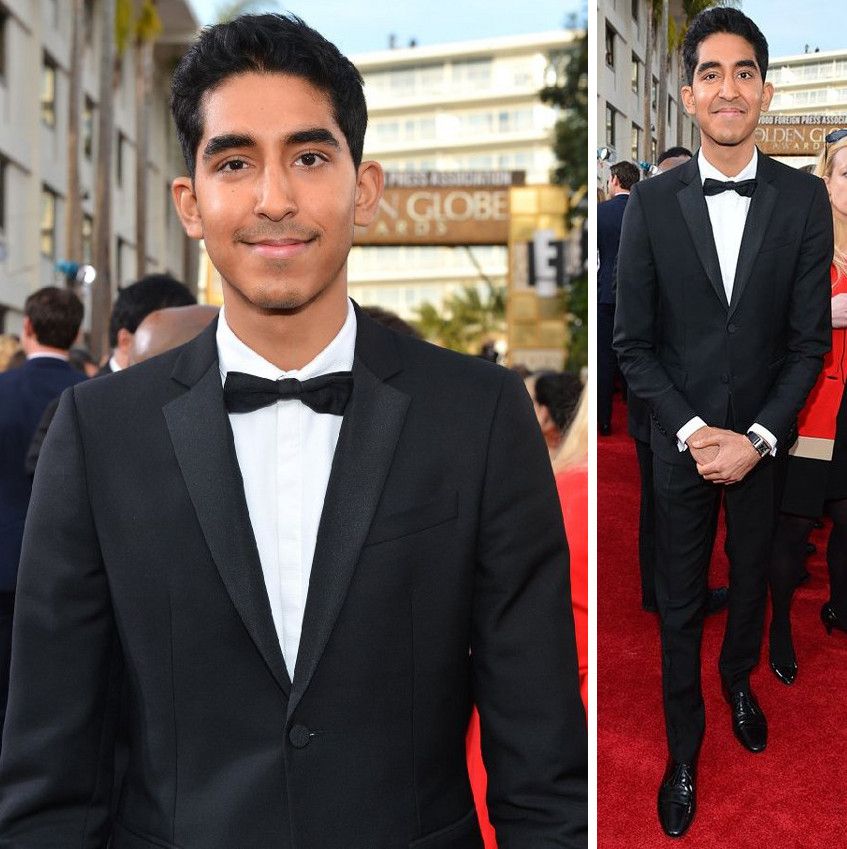 Dev Patel was his stylish self, as always, at the Golden Globes, stepping out in  a slim-fitting, one-button notch lapel dinner suit by his fave brand, Burberry.
Hugh Jackman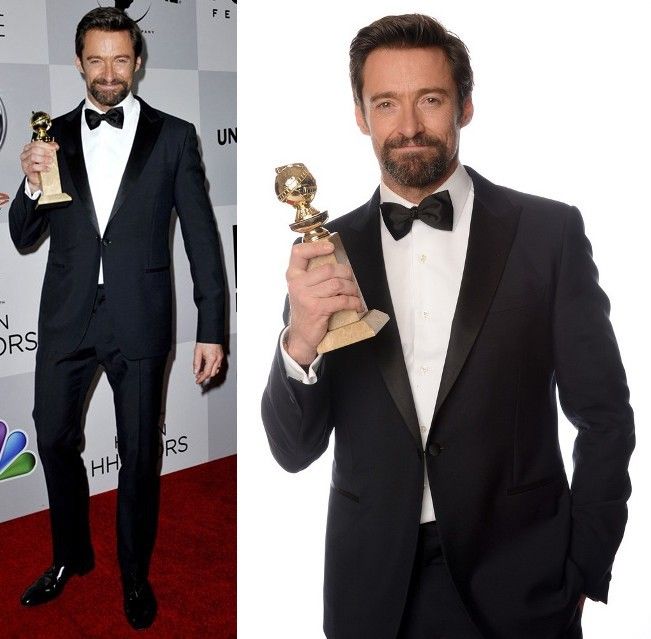 The best actor winner in motion picture musical/comedy looked the part in a decidedly luxurious-looking Louis Vuitton dinner suit, which he accessorized with Harry Winston rose gold and black cufflinks and watch from the 'Midnight' range in rose gold. I love that Hugh Jackman went for midnight blue, which is, in fact, the connoisseur's choice when it comes to black-tie dressing. But I do have a tiny gripe with this outfit: his jacket sleeves could've been a wee-bit shorter.
Liev Schreiber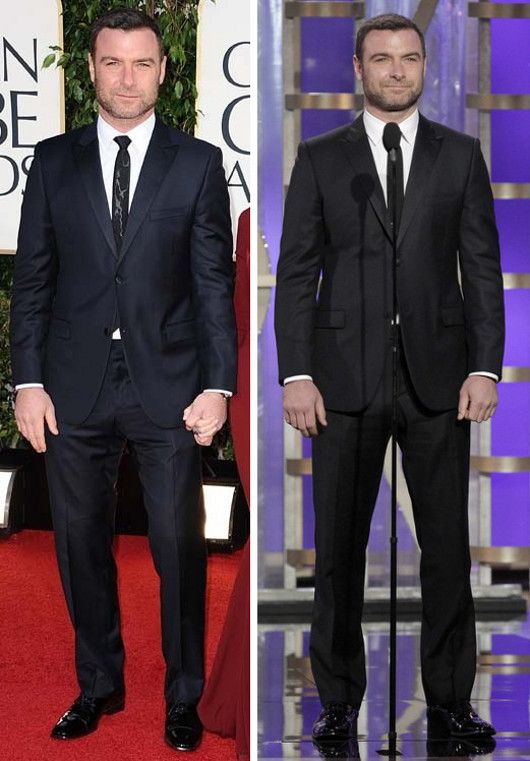 Thought Liev Schreiber looked well dapper when he onstage for his presenting duties in the Calvin Klein suit! Like Hugh, he, too, wore Harry Winston cufflinks.
Damian Lewis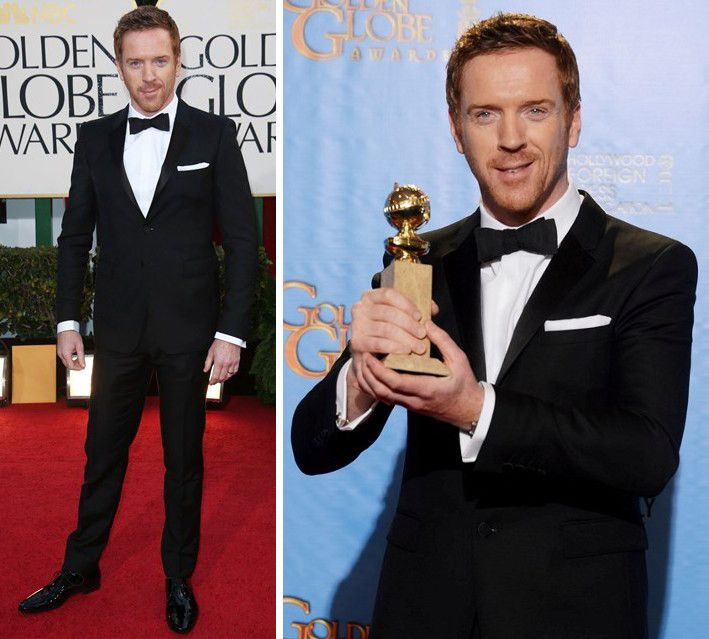 The best actor winner in televsion series drama, too, was dressed to kill, in Burberry Tailoring! And special points for the neatly folded pocket square. This is black-tie dressing − at its flawless best.
P.S. Check back for our edit of the misses from the Golden Globes red carpet… 😉