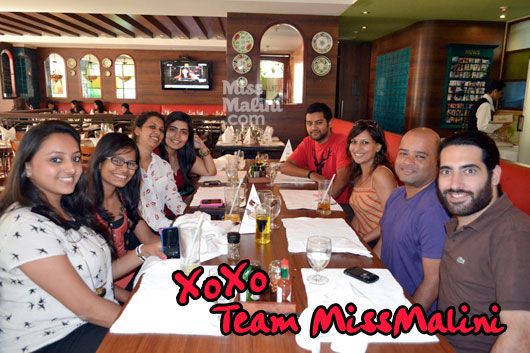 Team MissMalini always brings you the juiciest gossip from the world of entertainment. So in this photo blog, I have tried to capture the essence and madness of the members of Team MissMalini!
1. The Big Boss: MissMalini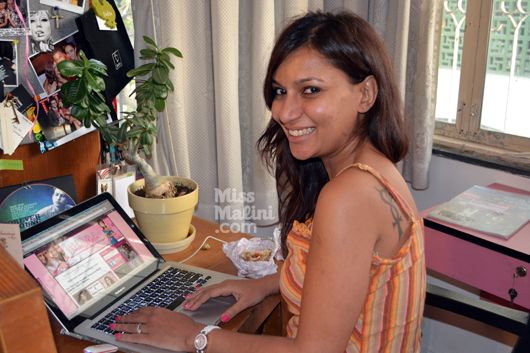 MissMalini is someone who can make you feel so comfortable and positive, all the time!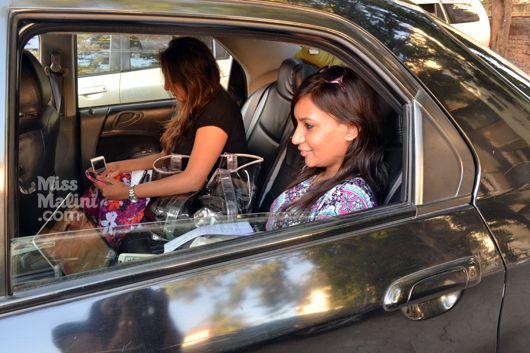 She LOVES to blog and will blog whenever there's an opportunity. One person, but the energy of 100 atom bombs!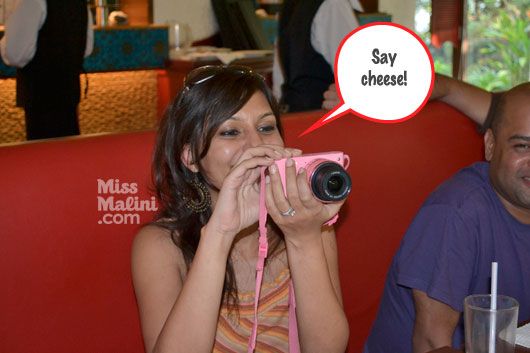 And now also known as the 'the girl with the pink camera!'
2. The Resident Geek: Nowshad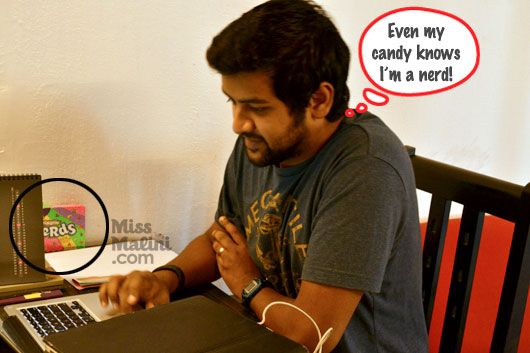 If any of us have any problems regarding anything, Nowshad is the go-to guy. Nerdy Nowshad is a technology freak too and will be called upon to aid with anything from malfunctioning computers to testing how well we know our Jab We Met dialogues!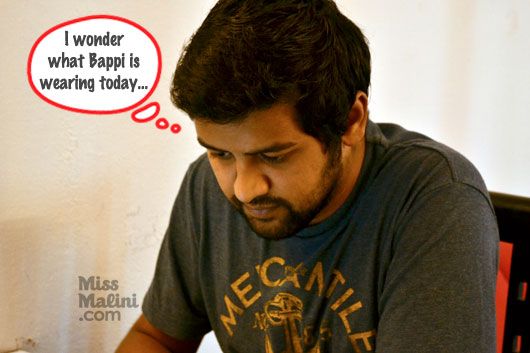 He's also a bazinga Bappi Lahiri fan who can sing 'Call Me Maybe' better than anyone we know.
3. The Business Manage: Mike
Scary? In no possible way. His beard might make him look serious, but Mike is so magically happy – and he's the Italian who finds comfort in his dal khichdi while the rest of the office pigs out on pizza!
4. The Brand Coordinator: Amruta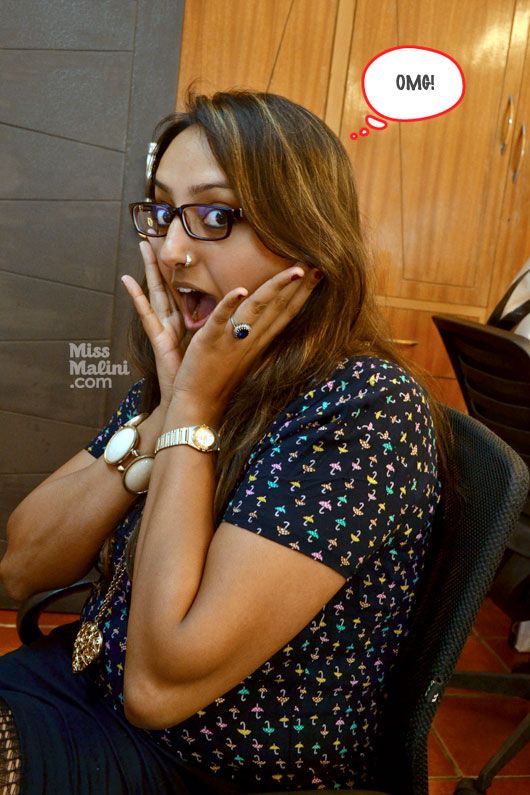 Amruta is the sunshine girl at the MissMalini office. Her happy shining face just makes your day – she lights up the office just by being there.
5. The Bollywood Kapoor: Rashmi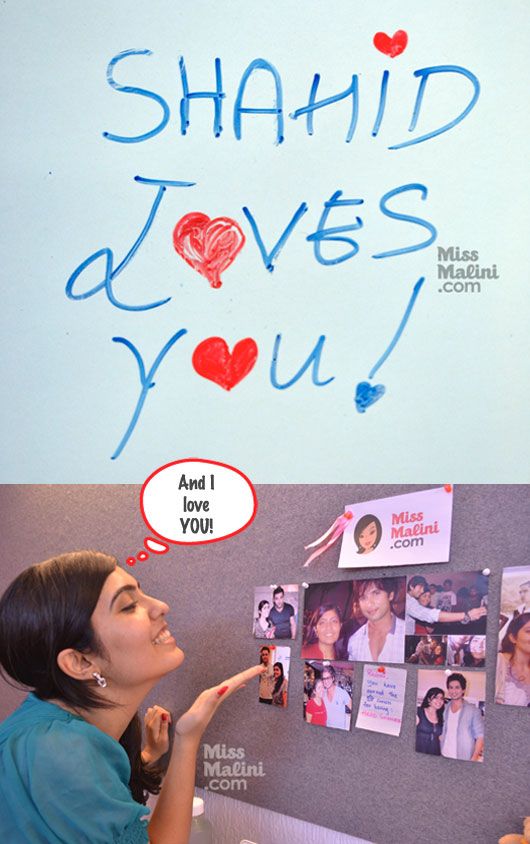 Rashmi is known as Bollywood Kapoor because she knows her Khans and especially her Kapoors pretty well. Rashmi is a pure Shanatic (a die hard Shahid Kapoor fan), and if you ever see a goofy smile on her face, just understand that she's spent way too much time looking up at her tack board.
6. The Fashion Expert: Karen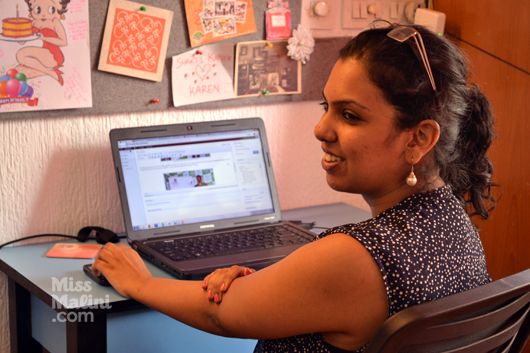 Any queries regarding fashion or styling, come to Karen. She can often be found spamming the rest of the office with random fashion links, and is also the only girl we know who can spot her Lanvin from a mile away. She harbours a secret love for 90's Bollywood masala music, and – of course – Shakti Kapoor (though she won't quite admit it).
7. The Lifestyle Lover:  Ranjit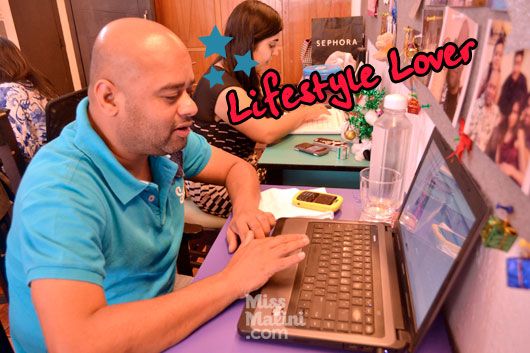 He loves life and he loves style; that's Ranjit for you! He wears the most colorful clothes in the office, and if you hear a dirty joke being cracked, most likely it has come from him!
His tack board is filled with some of his favourite memories, and the most adorable babies you'll ever find!
8. The Paparazzi Photographer: Khyati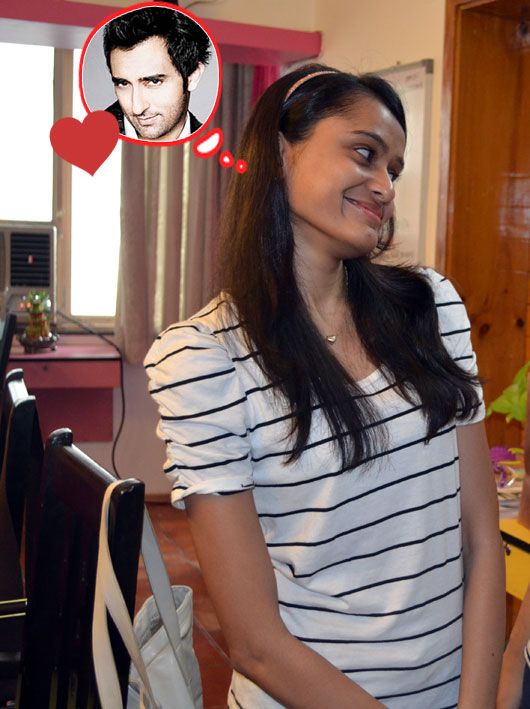 A passion for photography is the reason I am here. I may look small, but I can hold my own alongside the big, burly Bollywood paparazzi guys. Head-over-heels for Rahul Khanna, but at the end of the day – main apni favourite hoon. 🙂
Some Maddening Office Pranks!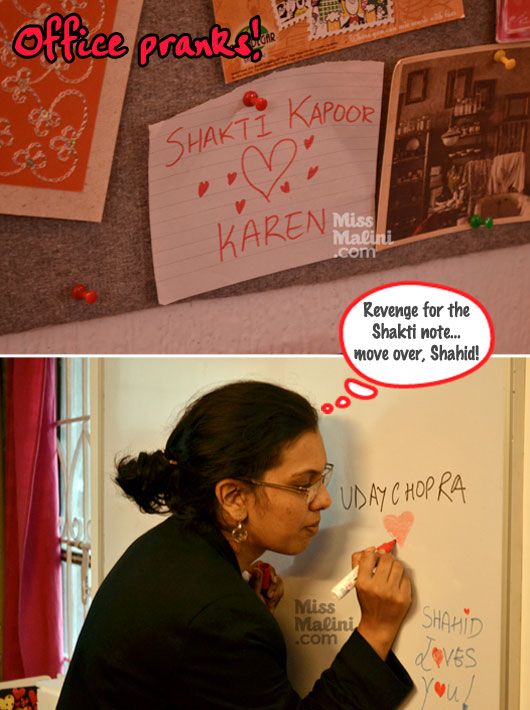 We think Rashmi will make a better pair with Uday Chopra *wink wink*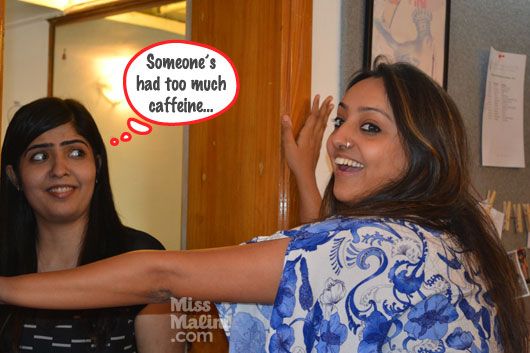 I LOVE Team MissMalini… and You ?