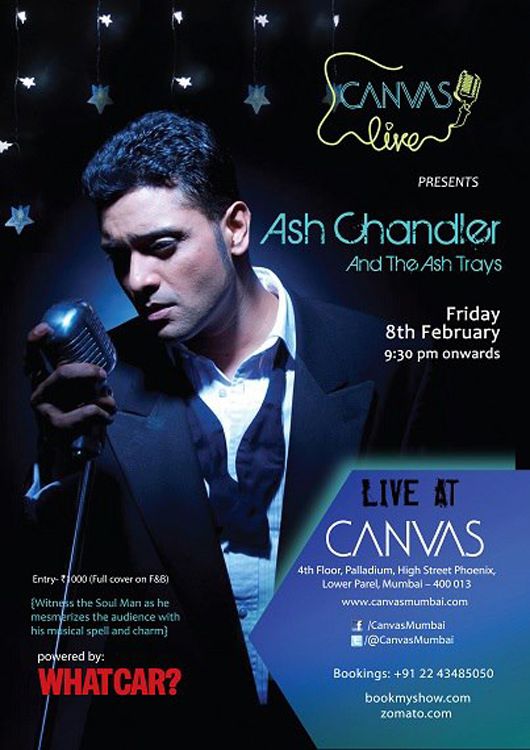 If you haven't made plans for Friday yet I've got you covered! Ash Chandler and his band The Ash Trays will be performing LIVE at Canvas, Phoenix Mills on Friday, 8th February 2012 and I've got tickets!
To win 3 FREE couple tickets just name Ash Chandler's latest movie release! Post your answer in the comments below, hurry 🙂 xoxo
a. Guzzarish
b. My Bollywood Bride
c. Love Wrinkle-Free
Ash Chandler, who specializes in jazz, pop, r&b and rock, will present some soulful numbers in his signature style along with his talented band.
Entry : INR 1000 with full cover on drinks
Buy tickets: bookmyshow.com
(21 yrs and above only)
For VIP bookings call 9004603131
Facebook: Event