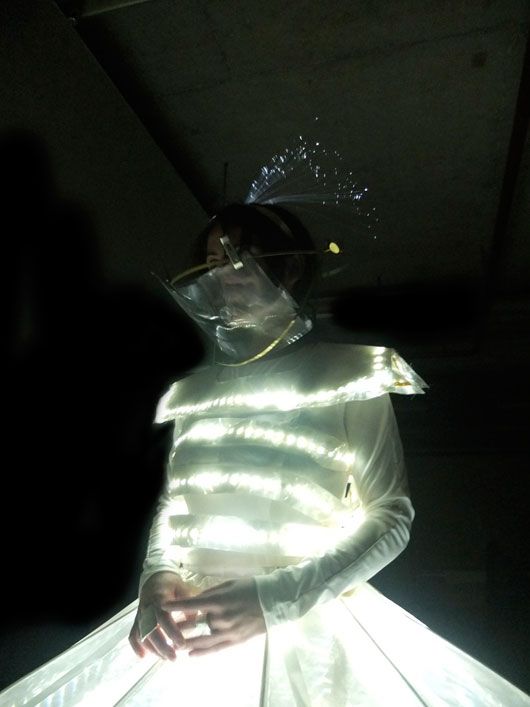 Leconaet Hemant the Indo-French design duo have unveiled their very own LED dresses as part of an installation for an upcoming festival.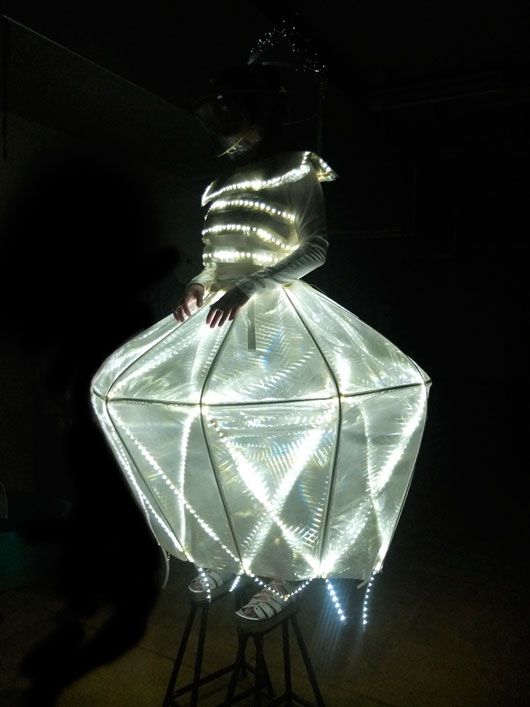 The installation will be displayed at Delhi's historic Jantar Mantar. The pieces reflect iconic Indian imagery from daily life, mythology, arts, culture and heritage projected into the future. The collection is composed of 8 main outfits which are complemented with 12 small ones to depict the satellites orbiting around each other.
Love the fashion meets futuristic design! What do all of you chic geeks think about it?